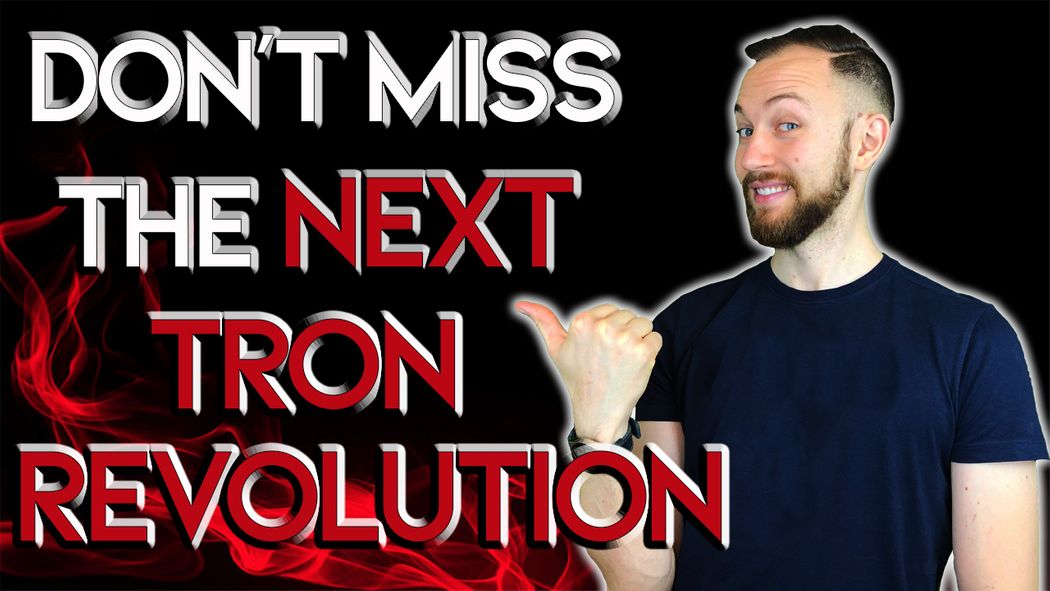 We all get pretty bullish when it comes to TRON news. Although as a cryptocurrency, TRX hasn't proven to be the most exciting investment, there is just something about the TRON project that makes us all feel a little giddy. There is something about the innovation behind TRON that is truly fantastic, it's as if the project doesn't sleep and that there is always something good to announce from within the TRON Foundation.
Their latest plan is a big one and comes via an announcement of a new $100 million fund known as TRON Arcade. According to CCN:
"The fund is the fast-rising network's newest effort to drive higher adoption of its platform and to finally unlock the gaming sector, which is worth billions, for blockchain technology. Until this point, the blockchain-based gaming field has experienced mixed results in terms of market penetration. Several projects have emerged, each of which seek to disrupt the nearly $138 billion industry, although adoption and retention have posed major challenges for early entrants."
This is exciting because TRON already has a very strong and committed community, so TRON Arcade already has a live demographic attracted to it - no need to aimlessly market the project to ensure growth, no, that growth should come more organically which is good news for Justin Sun and the team.
The $100 million fund will be used to drive new disruptive gaming technologies to that very community, in the hope that a new demographic of avid gamers and game fanatics will be attracted too. The gaming industry is huge, so naturally Sun wants in on that.
Blockchain in Gaming
It's almost common knowledge that the blockchain will change the gaming industry. The implications are pretty clear and generally, gaming is built to withstand technological innovations, so it's only natural that the gaming industry will take hold of the blockchain too. As it stands though, the blockchain still faces some barriers that mean it's not quite ready to intervene within gaming communities, this is what TRON Arcade aims to change, TRON want to build a gaming ready blockchain, one that will revolutionise the gaming industry.
We must point out that TRON aren't alone in this, a number of other blockchain firms have started to approach gaming in an innovative way. According to CCN:
"TRON is not the first to recognize the sector's potential. Blockchain-based VR ecosystem Decentraland announced a similar fund earlier this year. The company pledged $5 million to support gaming projects built directly on its platform, offering a real incentive to start working full-time on blockchain gaming innovation. TRON Arcade overshadows the former's efforts in terms of scale and scope but follows in the same spirit of disruption."
Interestingly too, Atari, one of the world's most notorious retro gaming giants have recently sold the rights to a number of their classic games which will allow a blockchain firm to create blockchain versions of these games. According to Cryptoglobe, the CEO of Atari has announced:
"We are proud and delighted to enter into this long-term and strategic relationship with Animoca Brands, which also allows us to become a shareholder in one of the most exciting innovators in the world of decentralized gaming. We hope that this agreement paves the way to further cooperation on other Atari products."
Furthermore, a spokesperson from Animoca Brands, the blockchain firm that have been granted the license to toy with the Atari franchise has said:
"As consideration for the license to develop and publish the Games, Animoca Brands will pay to Atari a minimum guarantee against future revenues of US$250,000, payable in shares of the Company's stock at a price per share of A$0.11 (amounting to 3,125,000 ordinary AB1 shares); this fee is recoupable against revenue generated by the Games. A revenue share will be payable to Atari after gross revenues generated by the Games exceed a total of US$500,000."
Back to TRON
TRON have found a market that they know they have the capacity and the technology to change - the gaming industry could well be totally reinvented thanks to TRON development, all funded through TRON Arcade. In reality though, gaming is such a huge industry to tackle, we think it will take more than just TRON to do this. Of course, TRON Arcade has been designed to help fund other developers and development teams, so TRON are willing to collaborate and we think collaboration really is the key.
By working alongside gaming giants and smaller more game focused blockchain firms, TRON could be on to something huge here, it's very exciting and frankly - we can't wait to see what comes of it.

Crypto Revolution Giveaway
Have you heard? Crypto Daily have launched their latest Ethereum giveaway, one that is set to inspire the start of a new crypto revolution!
Click here for more information