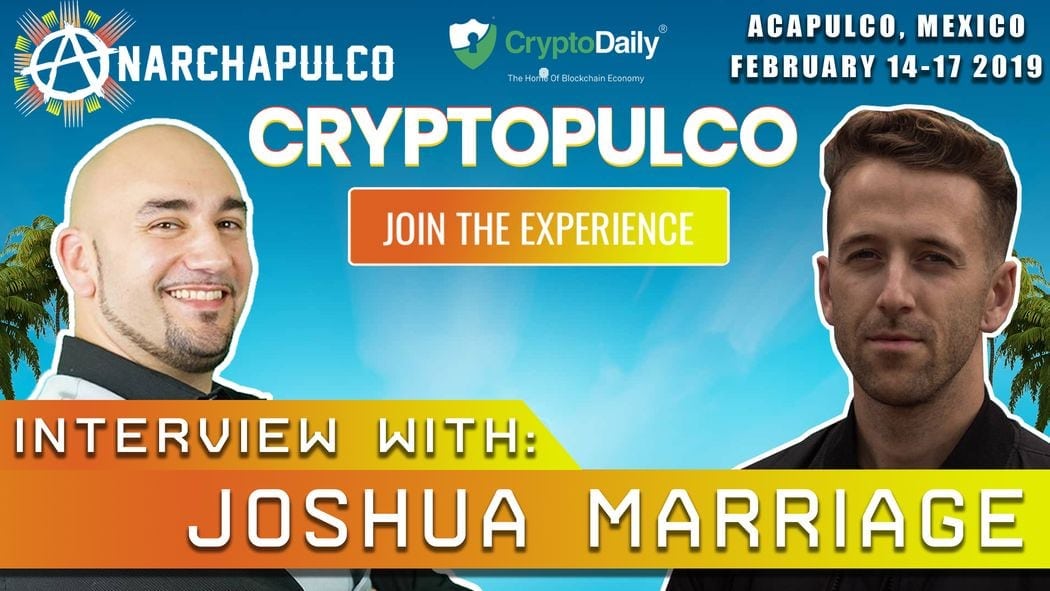 In the latest video in our Anarchapulco series, Brian Wilson, the presenter of our Daily 2 series talks to Joshua Marriage, one of the keynote speakers at this years up and coming Life Unchained event, the meet by Anarchapulco in Acapulco, Mexico.
Cryptopulco is the segment of the event that is dedicated to all things cryptocurrency. As you know, blockchain technology is a disruptive technology which makes it a key feature across the entire Anarchapulco event.
"Joshua is the Global Spokesperson and Australian Coordinator for CloakCoin, an untraceable cryptocurrency launched June 2014. He is also Co-Founder of Sydney based #PriTech venture studio, Privacy Express. As an avid technologist and subculture enthusiast, he believes personal data belongs to the people and is dedicated to helping you pay with crypto, not your privacy."
See more about Joshua's appearance at the event, here.
In his latest video, Brian conducts a very lengthy chat with Joshua, talking about what to expect from the event and talking more about Joshua's general expertise and passion for this industry. Cryptopulco is a gathering of great crypto-centric minds, Joshua is very excited to be a part of it and we are pleased to have had a chance to spend a bit of time with Joshua in order to gain some real insight into his view on the future of crypto.
We have created an upcoming events page on the top nav bar of Cryptodaily.co.uk so be sure to check out our website for more information and to follow our other interviews and stories.

Also, if you want to attend cryptopulco/anarchapulco next month, there are still a few tickets available and I have worked it out with them to give you a 10% discount off of your tickets. I'll include a link to that below as well and if you purchase via that link, you will get 10% off of the ticket price. As always, if you liked this episode, give it a like, subscribe and share it with others and hit that notification bell to get notified of future videos and interviews. Thanks for watching and see you on the next one.