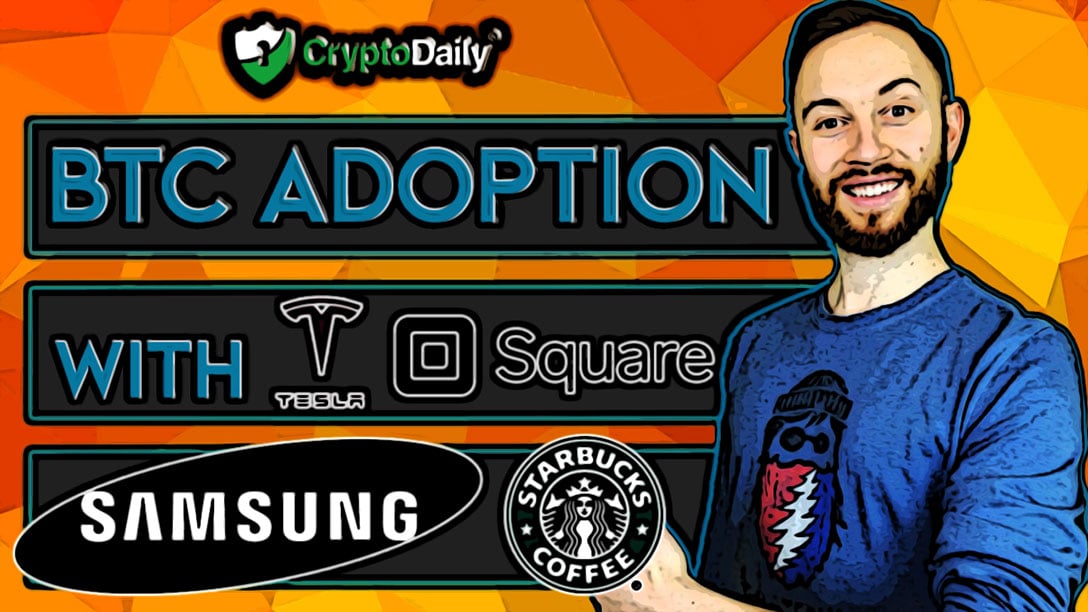 The main idea of Bitcoin is the remove the role and purpose of a central authority when it comes to finances, but where Bitcoin eventually end up will be primarily affected by the actions of centralised corporate third parties.
Hackernoon's Shingai Thornton looked into how some of the world's biggest companies are exploring the implementation of blockchain and crypto into their operations and thinking about the technology to offer a starting point for assessing the role they might play in driving the adoption of the emerging technology class.
Samsung
There was a lot of rumours that Samsung would be announcing integration for a cryptocurrency wallet for their upcoming Samsung Galaxy S10 smartphone. The rumours and speculation were earlier dismissed but it has now been confirmed that the new phone will have support for Ethereum but not Bitcoin.
At the recently held Unpacked event, Samsung showed off the Galaxy S10 to the rest of the world. Even though the event didn't gain much attention, we know that the feature is being dubbed as the 'blockchain keystore'. The idea of the keystore is so that private keys can be stored on the phone for blockchain enabled mobile apps.
The YouTuber, Jorozu managed to get his hands on the phone through and revealed that the phone will only be supporting Ethereum. Even the leading cryptocurrency isn't going to be supported on the new phone. We should expect to see the addition of Bitcoin in the future however.
Starbucks
Along with Microsoft, Starbucks is backing the upcoming Bakkt platform. This startup is aiming to facilitate the adoption of cryptocurrencies for the biggest financial institutions in the world. Bakkt is owned by the owner of the New York Stock Exchange, ICE (Intercontinental Exchange).
In exchange for getting such a big portion of equity, Starbucks will allow their customers to come in and pay in the shop using BTC using Bakkt's software which will instantly convert cryptocurrency into dollars. Consumers will be able to spend their Bitcoin at Starbucks but the firm's final books will remain clear of cryptocurrencies.
SCOOP: @Starbucks received significant equity in @Bakkt in return for commitment to allow bitcoin payments in store in 2019 [GENESIS] via @i_woodford https://t.co/OBZE1vOzeo pic.twitter.com/rPqXXZVNlU

— Mike Dudas (@mdudas) March 4, 2019
Square
The Co-founder and CEO of Twitter and Square Jack Dorsey have been keeping up with Bitcoin ever since the whitepaper was published and has recently become quite active in the cryptocurrency space both on a personal level and a professional one.
Dorsey's firm Square enabled the buying, selling and 'hodling' of Bitcoin through its mobile payment service CashApp in January last year. They sold $166 million worth of Bitcoin over the course of this year, netting them a small profit of about $1 million.
Recently speaking in an interview, Dorsey spoke about how to understand Bitcoin and why he thinks that the Internet and society need to have a native and open digital currency.
When speaking on the Lightning Network, Dorsey said:
"I think there's a lot there, and it's really compelling and something that we want to spend a lot more time on…we finally have technologies, more broadly at the blockchain level that I think can help us address some of the challenges we're facing with Twitter including trust and identity, and certainly providing more economic incentive rather than just what Twitter provides today which is reach.

It is a pretty active conversation within the company and around the company, and we want to be smart about it and make sure that again, we're building something that feels really simple and accessible and is timed in the right way. But it's definitely something that I would be excited about and would love to see."
Elon Musk (Tesla, SpaceX)
The CEO of Tesla is like Marmite, you either love him or you hate him. Over recent years, Elon Musk has become somewhat of a internet sensation, taking part in Pewdiepie's popular 'meme review' show and smoking weed on the well-known Joe Rogan podcast he does on his channel. Musk seems to want to keep on top of current ongoings (in order to stay relevant perhaps?) and his interaction with Bitcoin is no different.
In the past, Musk has called Bitcoin 'brilliant' in a podcast interview with Ark Invest although he also said that he doesn't think it would be wise for Tesla to get involved with crypto. Nevertheless, his support for technology could lead to future endeavours in this space.
Adoption
The idea of adoption isn't just about building innovative technology. It is also driven by psychological and social factors like trust, greed, fear, and passion. The systems that we choose to build as a society will determine the role that crypto and blockchain will play in our day to day lives.
"Will this be technology vs. humanity or will it be technology for humanity?" - Unblocked: How Blockchains Will Change Your Business (and What to Do about it)