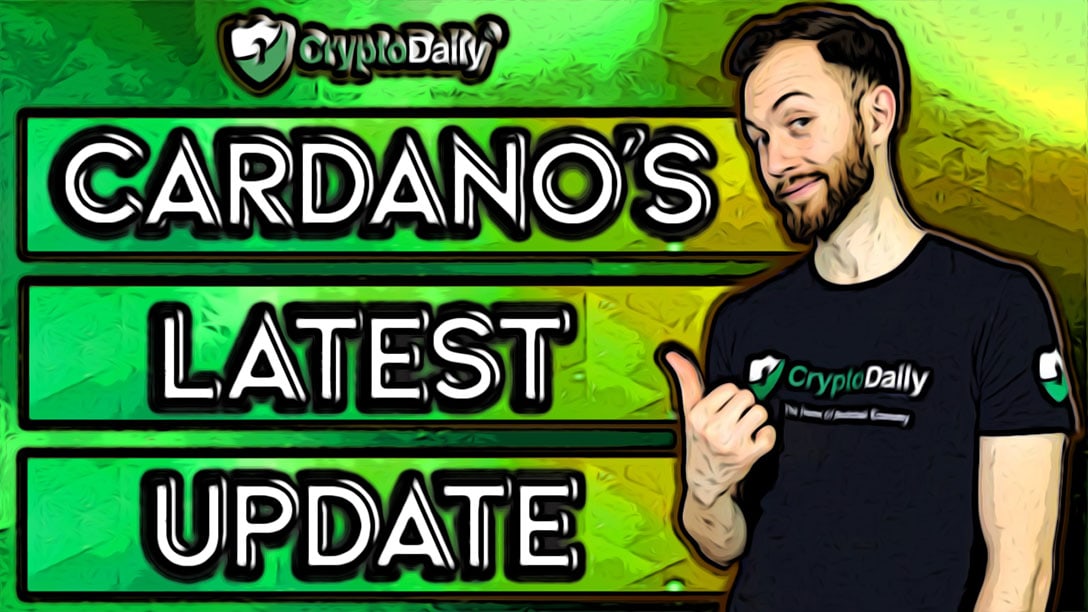 It's been an interesting week for Cardano. A lot of cryptocurrency enthusiasts have been paying attention to the crypto project as the price saw around a 20 percent surge over the past seven days. This was great for two reasons, one being that it was an increase in price (duh) and the other being that it became a top ten cryptocurrency!
So the reason behind this all of a sudden surge was after Cardano released its 1.5 version which was a key step on the path to the very anticipated Shelley upgrade. This upgrade is notably going to see Cardano's blockchain get rid of cryptocurrency miners and will instead rely on a proof-of-stake based system.
The recent upgrade for the system has seen it introduce several new changes that are expected to make the transition towards Shelley a lot smoother effective. According to the reports, the version is going to see ADA integrate a new consensus protocol known as Ouroboros BFT, which will essentially help protect it from malicious software and 51 percent attacks.
The upgrade hasn't just had an impact on the price though as it has introduced several new UX changes and other improvements:
"The Cardano 1.5 release also makes many other improvements. These include performance improvements when rendering lists with a large number of transactions and wallet addresses, the addition of features for detecting insufficient disk space, and a new screen that visualizes the block storage consolidation process."
Cardano's upgrade to the Ouroboros BFT is allegedly going to be integrated through a hard fork that will occur in a "smooth and automatic way". According to an announcement, it's a "planned protocol upgrade whereby all parties of the current federated system have agreed to the change."
The Coinbase Effect
Some members of the community have been calling for Cardano to get a listing on the popular United States, Coinbase. Although the calls seem to have been overshadowed by the rising price of the digital asset. It is well known that cryptocurrencies have a tendency to surge in price following a listing on an exchange although it is possible for them to rise before they are even listed, despite it being rare.
Known as the "Coinbase Effect", this has happened several times and has even complicated the process sometimes, such as Bitcoin Cash. Even so, Stellar's price didn't get a big boost when it was listed on Coinbase Pro, similar to Ripple's XRP, but some have put this down the "Coinbase Effect" losing its touch.
The Knock-on Effect
According to the crypto trader, Credible Crypto, they claim that the rally performed by Cardano could be just what is needed in order to get Bitcoin to new heights for 2019. Credible Crypto explained that since the low in December, Bitcoin has been a "mirror image of ADA." As it stands though, Cardano is just a few steps ahead of the game. Even so, if Bitcoin follows the other asset's lead, then the crypto trader believes that $5,000 could very well be on the table.
In a subsequent tweet, the crypto trader was quick to say that he is confident that this theory has got some weight behind it, saying that a bottoming pattern in a number of altcoins.
"This could either be a reversal, or a hell of a bull trap. Regardless, the upside potential here could be massive, so I will definitely keep an open mind and play this move to the upside if I can."
Having a $5,000 price prediction isn't uncommon in the market today. Another popular cryptocurrency trader, Filb Filb explained that the long-short ratio on Bitfinex's markets suggests that BTC has the potential to be for a 25 percent gain and therefore bring the digital assets price up to $5,000 and probably beyond.
This bout of speculation comes at the same time as similar reports have surfaced in regards to Litecoin's correlation with Bitcoin.
Back in mid-December, Litecoin was trading at around $23. Since then though, the digital asset has decidedly made gains up to $60 up to 160 percent off its low. So even though Litecoin has done this on its own, the popular trader Halo Crypto has recently put forward a point that Litecoin's move past $60 could be the catalyst for a strong precedent for a Bitcoin bull run in the near future. Halo Crypto drew attention to the recent performance of the LTC/BTC pair and highlighted that there are some key similarities in how it precedes on an action in the Bitcoin to USD market.