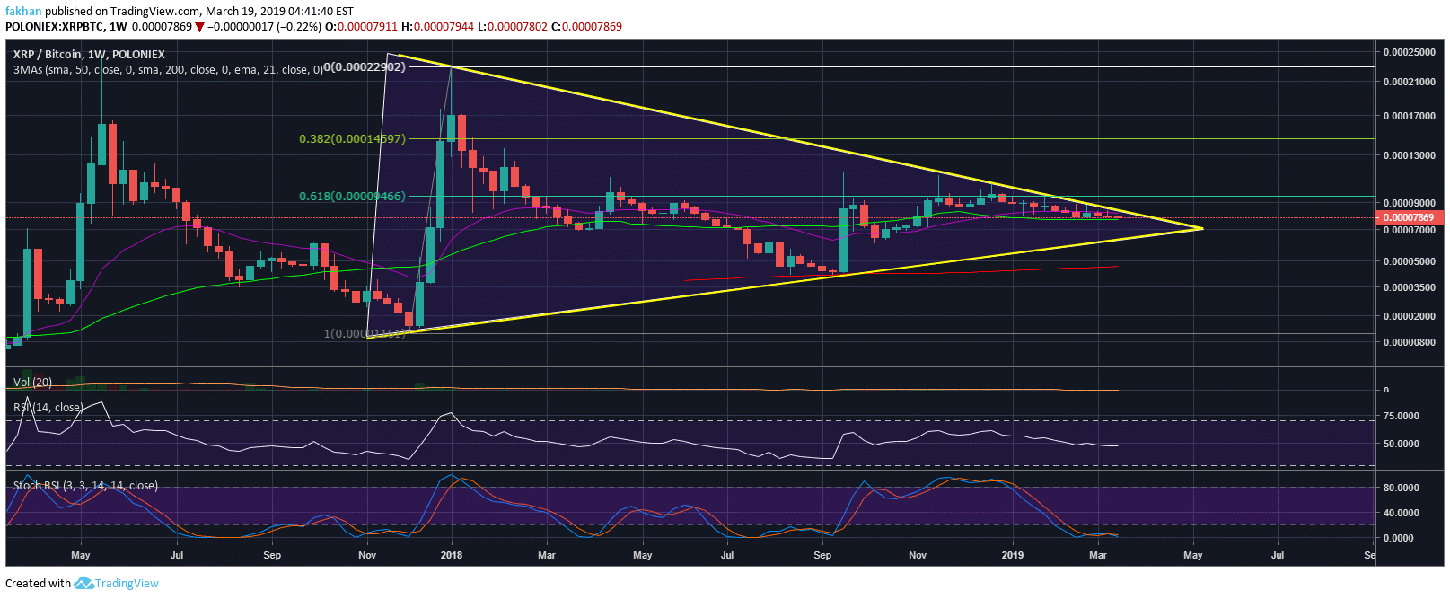 Ripple (XRP) is the best hedge against Bitcoin (BTC) at the moment and this is not the first time this has happened. We have seen Ripple (XRP) rise in the past when Bitcoin (BTC) and the rest of the cryptocurrency market have been on a decline. The reason this has been happening at times is because Ripple (XRP) is out of sync with the rest of the market at times. The exact same thing has happened once again. If we look at the weekly chart for XRP/BTC, we can see that the price is trading inside a major bullish pennant and the Stochastic RSI signals a trend reversal in the weeks ahead. Now, the reason Ripple (XRP) is the best hedge against Bitcoin (BTC) is because whether Bitcoin (BTC) rises or falls, you are better off holding Ripple (XRP) in the weeks ahead.
People make a lot of fun of the "XRP Army" or "Ripple Fanboys" in this industry. In fact, there is a strong bias against Ripple (XRP) in this space which manifests itself at times in the form of hate speech and comments against XRP coming from even the most respected industry leaders. Even companies like Coinbase have been reluctant to recognize Ripple (XRP) for so long that they have only just listed the cryptocurrency recently despite there being a strong demand before the beginning of the last bull run. This explains why Ripple (XRP) trades out of sync with the rest of the market at times. A lot of people in this industry do not even recognize Ripple (XRP) is a cryptocurrency; they think it is a scam or some centralized coin with no real value or purpose.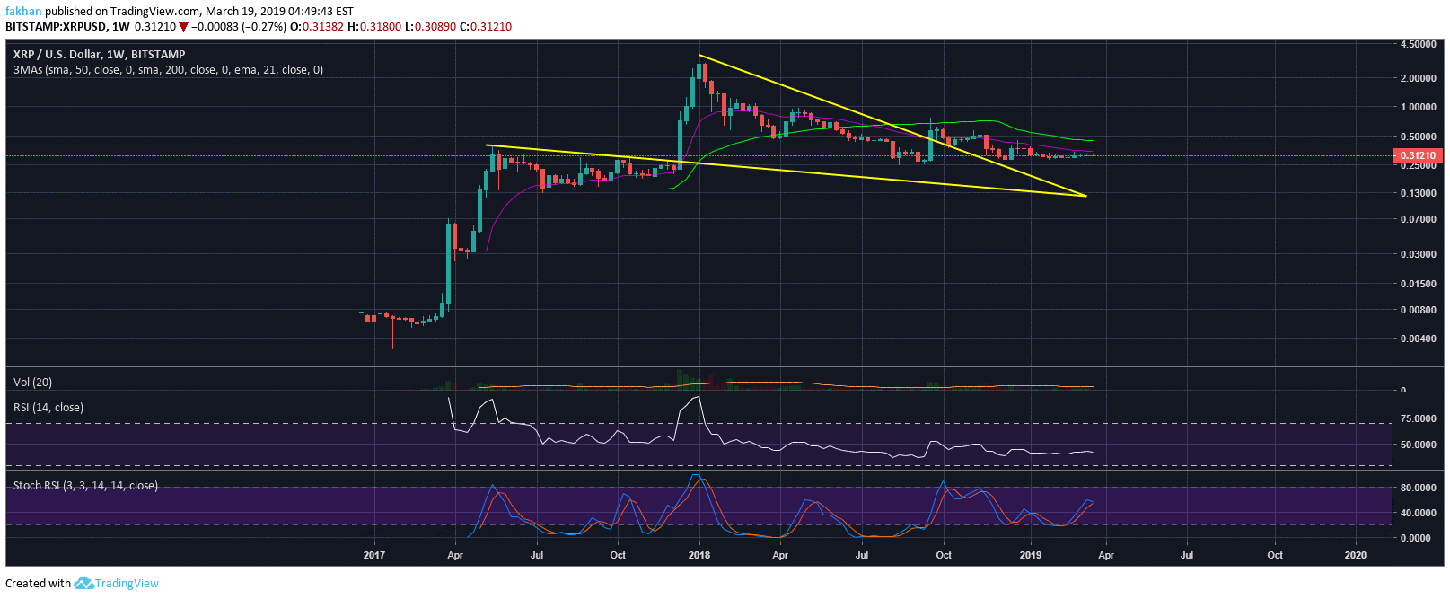 Much of this hate towards Ripple (XRP) has actually made the cryptocurrency quite undervalued recently. In fact, XRP/USD is trading just above $0.31. In addition to that, both the RSI and Stochastic RSI for XRP/USD have plenty of room for growth on the weekly time frame unlike most cryptocurrencies. All of this coupled with the fact that Ripple (XRP) is due for its biggest breakout in eight months confirms that something big is in the offing. We do not know yet what kind of fundamental news event will trigger this rally but we do know that there is a high probability we will see such a rally in the weeks ahead. One of the strongest attributes of Ripple (XRP) as a project and as a company is that it has conveyed a loud and clear message to the industry that it can do anything.
Ripple (XRP) had notable public figures like Tim Berners Lee, Ben Bernanke, Bill Clinton and others as keynote speakers during its conferences which do lend a lot of credibility to this project. Moreover, they are in partnerships with big banks and financial institutions across the globe. Ripple (XRP) has made a successful integration with the Woocommerce platform and is now working on a way to send XRP by email. There is no doubt that this company is making big waves in the industry. Ripple (XRP) has delivered a working product and is already solving problems while others are still working on the technology. This goes on to show that Ripple (XRP) might have the best chance at adoption among all cryptocurrencies which is why it is the best hedge against Bitcoin (BTC) not only from an investment standpoint but also from an adoption one.