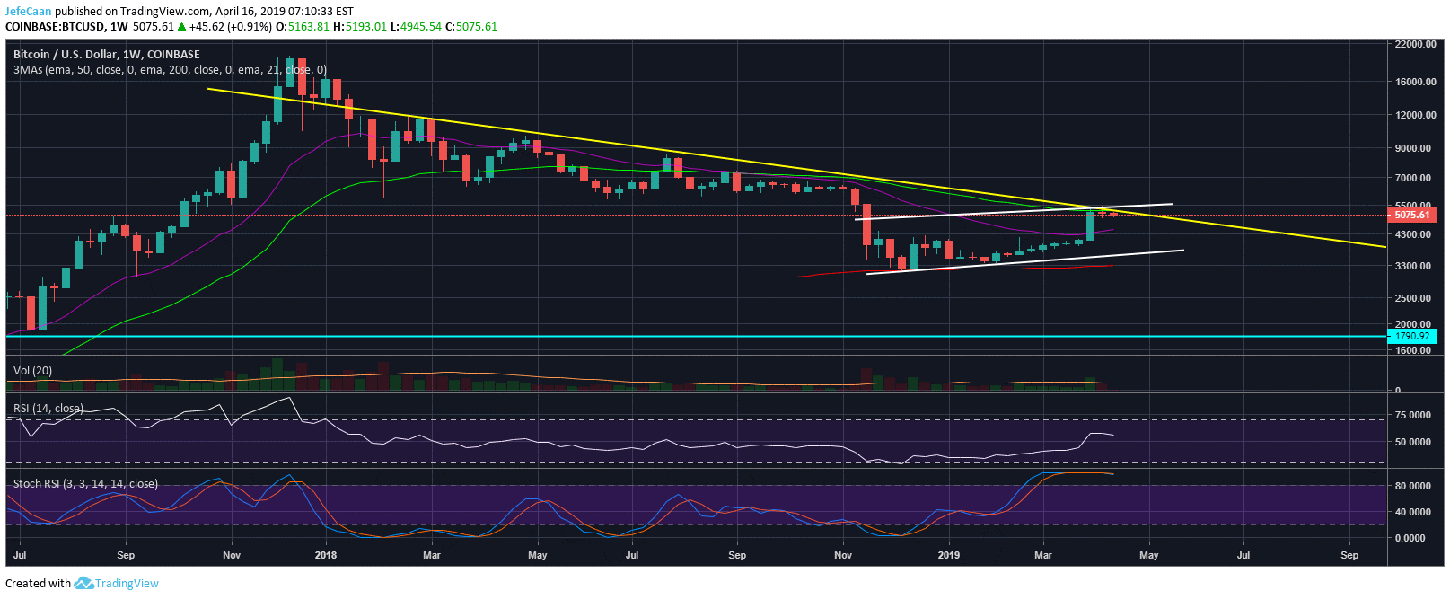 Bitcoin (BTC) formed an evening star doji on the weekly time frame with last week's close. However, it wasn't quite clear if this was in fact an evening star doji until now. An evening star doji is formed at the peak of a rally and it formally puts an end to the rally to pave the way for a bearish reversal. For this to happen, the next weekly candle has to form lower than that. As we can see on the weekly chart for BTC/USD, the price of Bitcoin (BTC) formed seven green weekly candles with no red candle in between them! It was all part of the rally that culminated last week with the evening star doji. This bearish reversal indicator has now increased the probability of a fall towards $1,800 as we have been calling for in our previous analyses.
Most of these market movements are pretty straightforward but yet a lot of traders end up losing money simple because of bad timing. If we look at this weekly chart for BTC/USD, it is not hard to see that Bitcoin (BTC) has formed an evening star doji, it has faced a strong rejection at the 50 week EMA and closed below it and in addition to that, Bitcoin (BTC) has also faced a strong rejection at a critical trend line resistance. These are all plausible reasons to believe that BTC/USD is headed for its next major decline. Now, there are a lot of people who would simply ignore most of these warnings because of their biases, but there are people who would act on these warnings the wrong way. For instance, some might open a high leverage position at the wrong time while others would expect the price to fall in one big red candle.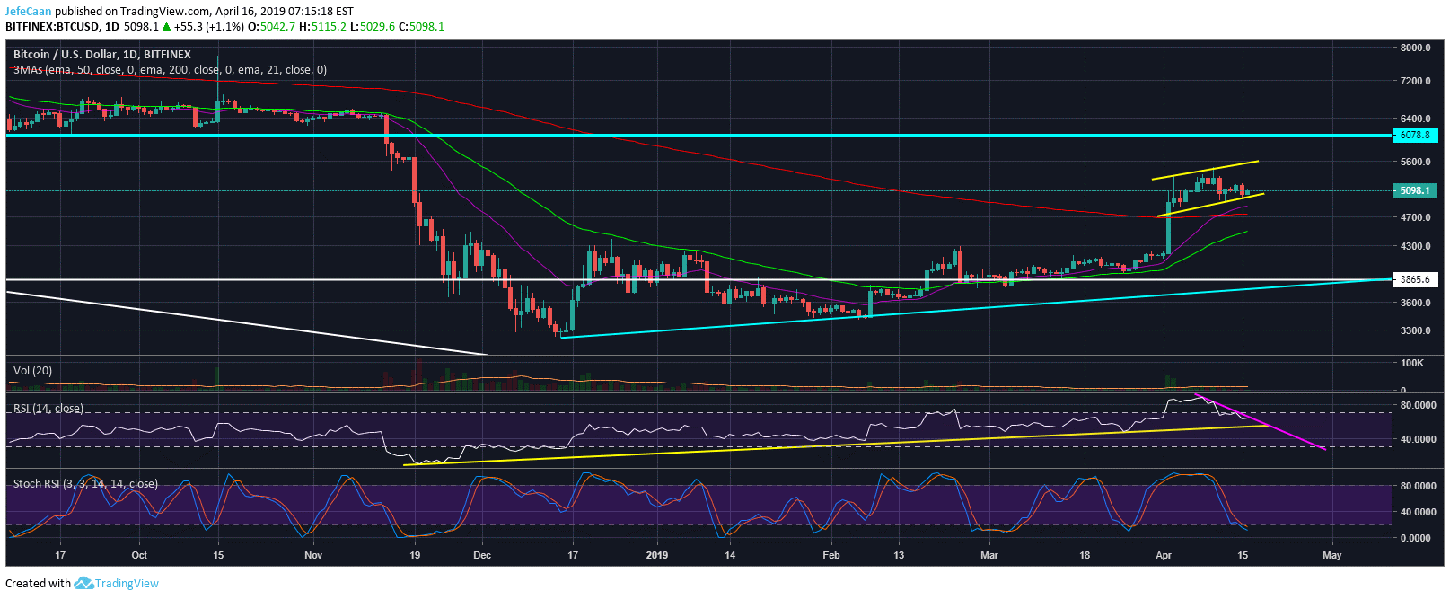 The daily chart for BTC/USD shows exactly how the price of Bitcoin (BTC) could possibly decline in the weeks ahead. We cans see that the RSI is still quite overbought but it has now declined to a trend line support and has room to rise further. Meanwhile, BTC/USD could also rise within the ascending channel and make a rally towards the top of the channel unlike the majority of traders expect it to. The Stochastic RSI also shows that the price has plenty of room for a strong move to the upside.
While it is quite obvious that BTC/USD has to decline sharply in the weeks ahead to at least test the previous trend line support if not drop further, let us not assume that the price of Bitcoin (BTC) has to fall now without the possibility of a move to the upside. That being said, expecting the price to pierce straight through $6,000 and rise towards $8,000 would be nothing short of delusional. The resistance zone between $5,800 and $6,000 is very strong and the probability of the price breaching this level under current overbought conditions is close to zero. While the price could still rally towards $6,000 in the extreme bull case scenario, it will have to decline sharply soon afterwards to complete its final wave down.