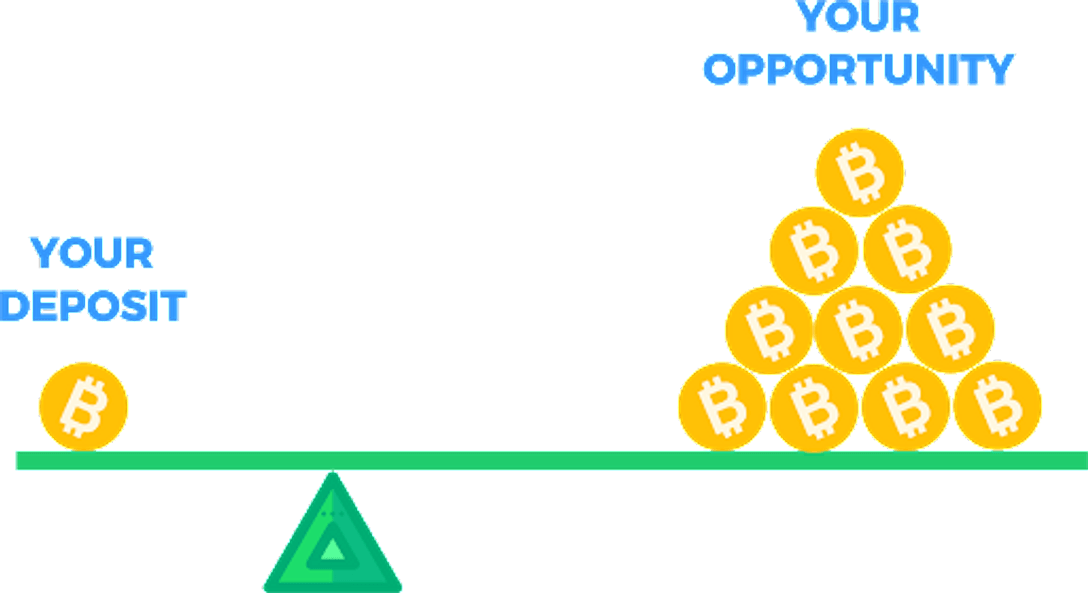 Margin trading is more common with Forex than cryptocurrencies. But during the one and a half year long "Crypto Winter", with tight margins and stagnant markets across most cryptocurrency, there is a huge demand to trade leveraged cryptos.
Why Use BTC Margin Trading?
As we know that the volatility of the crypto market is huge, cryptocurrency can increase or decrease 15% or even 50% within a single day. With margin trading, as long as you bet on the right price movement direction, you will make profits. Another advantage to margin trading is leverage. For example, if you have 100x leverage, you could trade 100 BTC contracts with only 1 BTC. But in spot trades, you could only make money when the cryptocurrency keeps uptrend movement. If the opposite happens, what most traders could do is to just sit tight and wait it out.
Try BTC Futures Trading with 10 Free BTC in Bexplus
Bexplus is Hong Kong-based cryptocurrency futures exchange that provides 100x leveraged BTC, ETH and LTC margin trading. Bexplus's trading interface is much easier than that of BitMEX, even beginners would soon become experts with the help of trading simulator in Bexplus.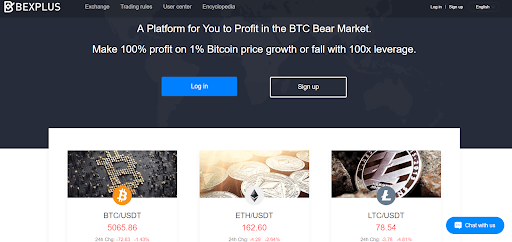 Bexplus gives up to 10 million users from 23 countries around the world great numbers of BTC to try BTC futures trading with 100x leverage. Each user can get 10 FREE BTC in the account after registration, which can be used to trade BTC, ETH or LTC perpetual contracts in the platform.
Step-By-Step Guide to Trade BTC Futures Contracts with 100x Leverage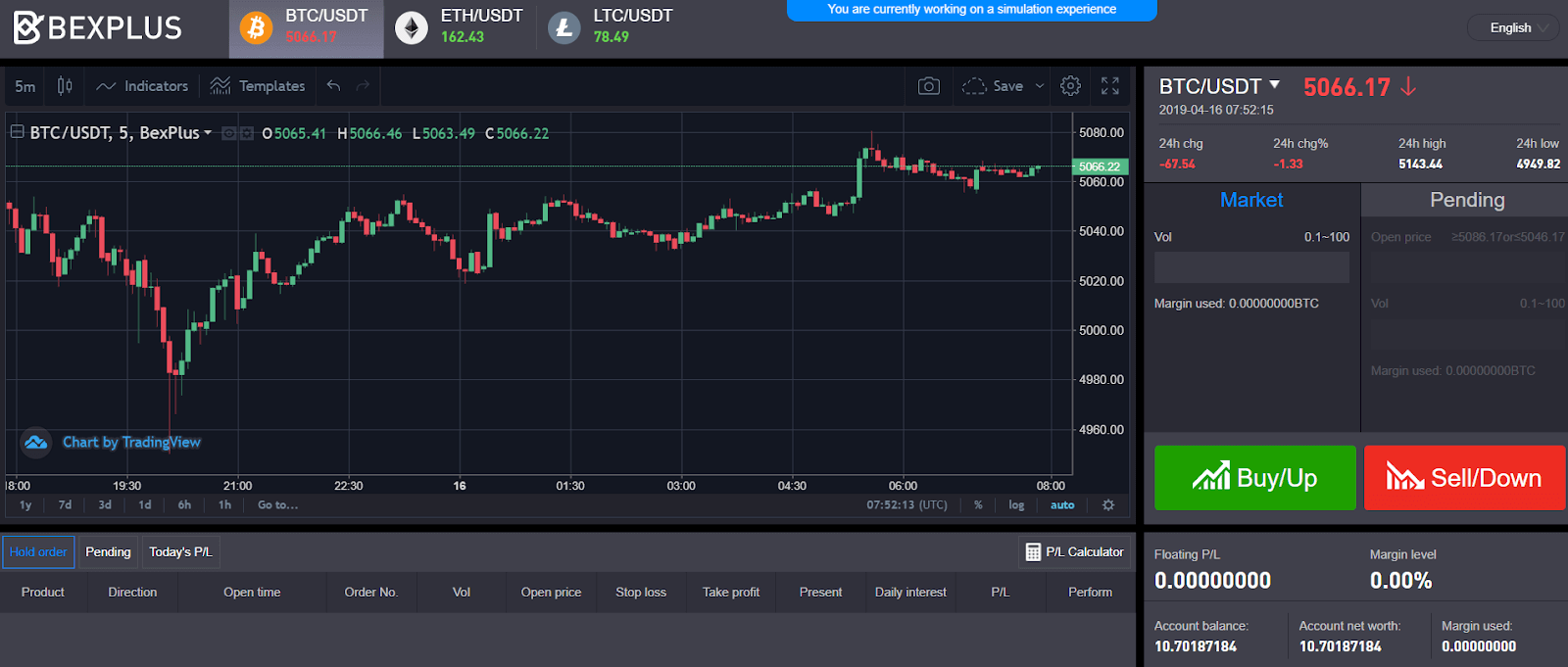 Register in Bexplus with email. After registration, sign in your account with email address and password. You'd better set Google 2-step verification to secure your account.

Click Exchange and switch to trading simulation mode, you will find 10 BTC in the account balance.

Select trading pair BTC/USDT, ETH/USDT or LTC/USDT on the top of the interface. The minimum trading volume is 0.1 BTC, 1 ETH and 10 BTC.

Enter the trading volume and click Buy/Up or Sell/Down to choose long or short BTC, ETH or LTC.

In the Hold order column, you can set stop-profit and stop-loss points to control the risks.
Join Bexplus Latest Activities to Earn Free BTC
Get 100% Free BTC Bonus
Deposit BTC in your account, you will get 100% free BTC matches your balance. You have the chance to get 10 BTC in a single time.
More: https://www.bexplus.com/en/cash_back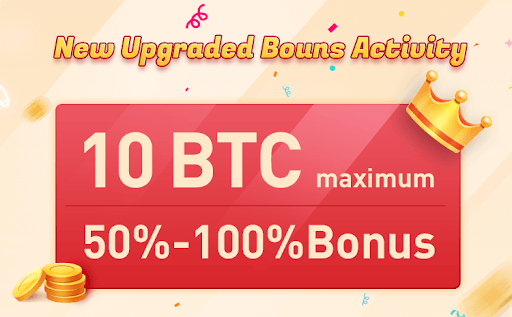 Enjoy 72% Annualized Interest in Saving Program
Join saving account program to enjoy up to 72% annualized interest. You can still earn money without trading.
More: https://www.bexplus.com/en/activity/interest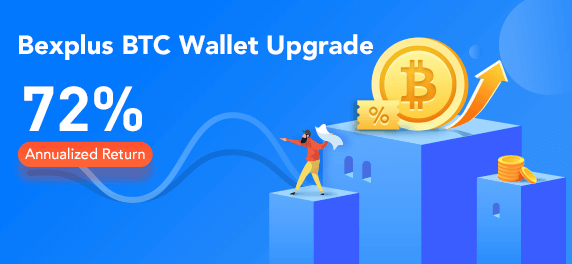 Up to 50% Invitation Referral Reward
Invite friends to register and trade in Bexplus, you can earn 10%-50% of your invitees' each deposit instantly. It will be counted with BTC and directly credited in your account.
More: https://www.bexplus.com/en/account/activity_show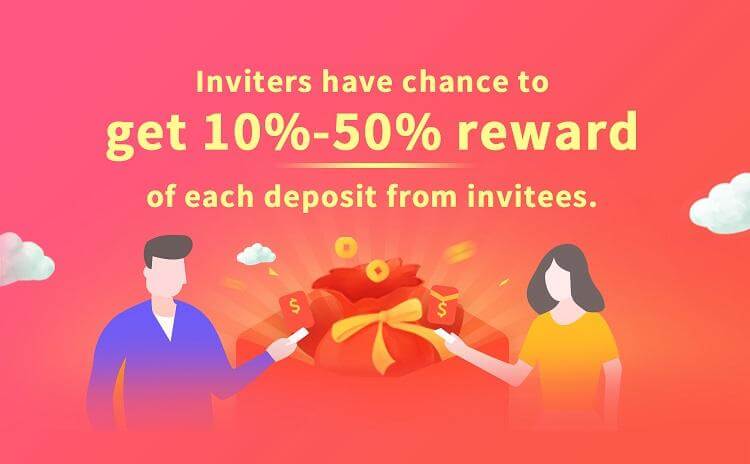 Bexplus exchange makes futures trading simple, transparent, letting its users benefit from the world-class security, online community and investment advisory service, and make profits as a team of investment experts.
Follow Bexplus on:
Website: www.bexplus.com
Facebook: https://www.facebook.com/Bexplusglobal/
Telegram: https://t.me/bexplusexchange
Twitter: https://twitter.com/BexplusExchange
Reddit: www.reddit.com/u/bexplus
For Business cooperation: [email protected]