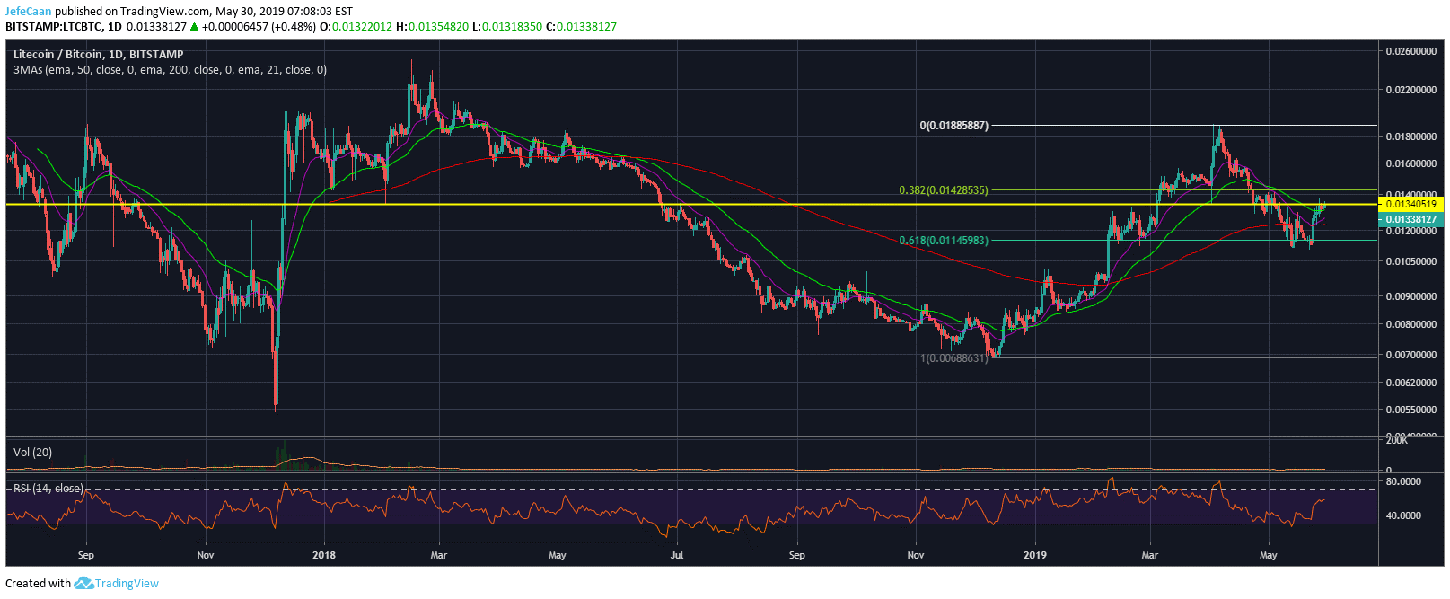 Litecoin (LTC) rallied with the rest of the altcoin market as they made moves against Bitcoin (BTC). However, it was stopped out at a key resistance against Bitcoin (BTC) as we can see on the daily chart for LTC/BTC. The price could still retest the 38.2% fib extension level but it seems to have run out of steam for now. Any move to the upside is likely to leave a long wick up as the price is eventually likely to close below the resistance at 0.0134 BTC. Now, the previous rally did see the price rise below this level and test it as support until it broke below it. This level has now become a strong resistance and is not likely to be breached in the near future. That being said, Litecoin (LTC) has rallied strongly against Bitcoin (BTC) far better than most cryptocurrencies since the beginning of the year.
Bitcoin (BTC) forks are still shrouded by controversies and as we see the market take another turn for the downside, it is likely that we might see something like the recent Bitcoin Cash and Bitcoin SV debacle once again. Litecoin (LTC) is a good Bitcoin (BTC) fork but so are Bitcoin Cash (BCH) and Bitcoin SV (BSV). If we keep on creating more and more forks of Bitcoin (BTC), what then is the purpose of all this and where does it stop? Bitcoin (BTC) was created to solve the double spending problem but all we have seen the cryptocurrency market do is worsen that problem. We have seen money printed out of thin air with Tether (USDT). Wash trading is still rampant on most exchanges. All this corruption and manipulation is likely to come under check from the SEC and other regulatory agencies. When that happens, forks like Litecoin (LTC) will have to justify their purpose and use case.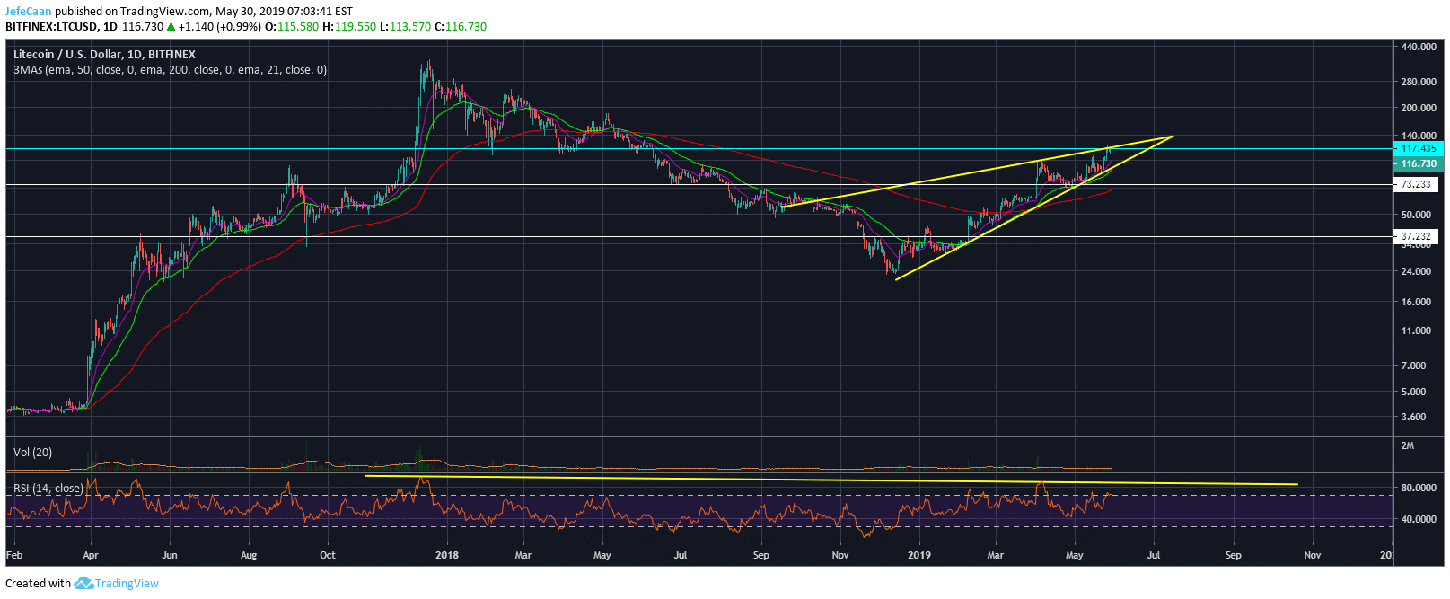 Litecoin (LTC) is expected to have its next halvening event in August. It will be interesting to see how LTC/USD trades close to August when the most likely scenario is that the market will be in a strong downtrend by then, but then again as we have discussed in our previous analyses this is what we need. All hopes of a bullish recovery have to be crushed for the price to bottom and begin a new cycle with smart money leading the charge. Perhaps, the best way to crush those hopes is to crash the price around halvening events when everyone and their mother are expecting a rally.
This reminds me of Ripple (XRP)'s first Swell event back in 2017. Everyone was expecting the price to go up but it kept on crashing before, during and after Ripple (XRP)'s most anticipated event. This resulted in a lot of people lose hope and the price started to tank. The event ended on October 18, 2017 and the price tanked 40% after that. It continued to trade sideways after that as weak hands sold to strong hands only to see the price rise 1,700% in the next months to a new all-time high. Dumb money never leads a rally; it is the smart money that leads rallies and before they do, they make sure the dumb money is completely anguished and exhausted. So far, that has not happened in this bear market.