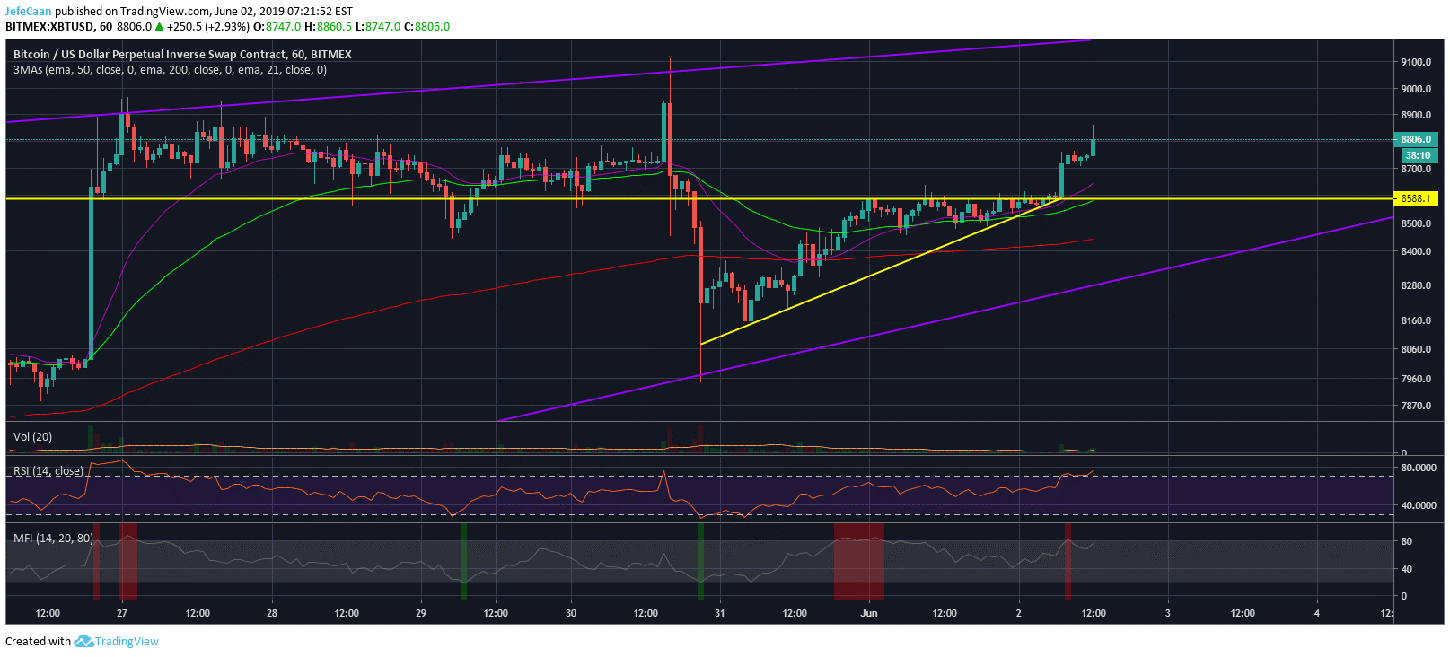 Bitcoin (BTC) has rallied incredibly over the past few weeks making gains at a pace that not even the most optimistic of bulls expected at this point. However, most traders are beginning to realize now that the price is running out of room to rally further. In fact, BTC/USD seems to have begun another rally after breaking out of the ascending triangle, but this rally does not have room to go much higher. It might be enough to see the price touch the 38.2% fib retracement from ATH which comes down to around $9,587. The price action appears very weak as a lot of professional traders had been anticipating this move and they are unloading their bags as the price attempts to rally towards that mark.
In my opinion, the price has to test the 38.2% fib retracement level from ATH ($9,587) in order to formally begin its downtrend. If BTC/USD falls without testing that mark, we might see it rising towards it at some point. As long as the price does not test this mark, I do not expect a trend reversal to the downside. That being said, a test of the 38.2% mark has now become too obvious and a lot of people are expecting it as the price did the exact same thing in 2014 during the last cycle. We could see BTC/USD test this level and then flash crash from there. Speaking of crashes, BTC/CAD flash crashed from CAD $11,000 to $100 just a few days back on the popular exchange, Kraken. The manner in which BTC/USD has rallied after the Bitfinex/Tether debacle has exposed the manipulation and corruption in this market. If the price were to crash, we have seen how it happens even in the last few weeks.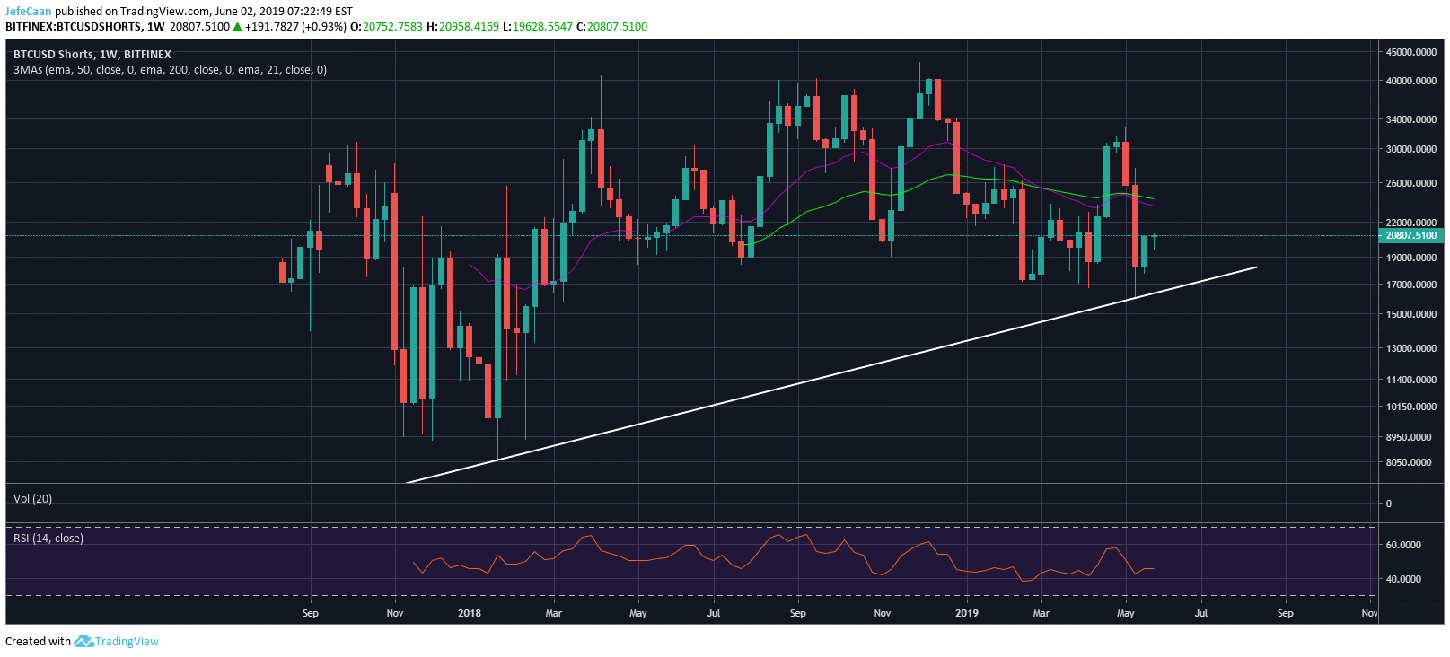 The majority of investors and analysts believe that the recent rally was fueled by institutional and not retail interest. They say it was institutions that started buying up which propped up the price of Bitcoin (BTC) and also led to retail money getting onboard. Now, if the rally was institutions driven, the fall could also be institutions driven. Just a few days back, we saw how the price shot up above $9,000 and then fell sharply below $8,000 on the same day. If the whales were to do it, this could be done in a lot more uglier ways. It is important to note though that they will do it if they have a need to do it.
Looking at the weekly chart for BTCUSDShorts, we can see that the bears are trying to slowly get back in the game. The number of margined shorts has found strong support and it could rally towards a new ATH from here. The only problem is that the market makers and big exchanges realize that everyone is trying to be bearish again. So, the price has to fall in a way that does not give most retail traders an opportunity to stack up shorts. This is why I think the crash from $9,587 is going to be even deadlier if BTC/USD makes it that far.