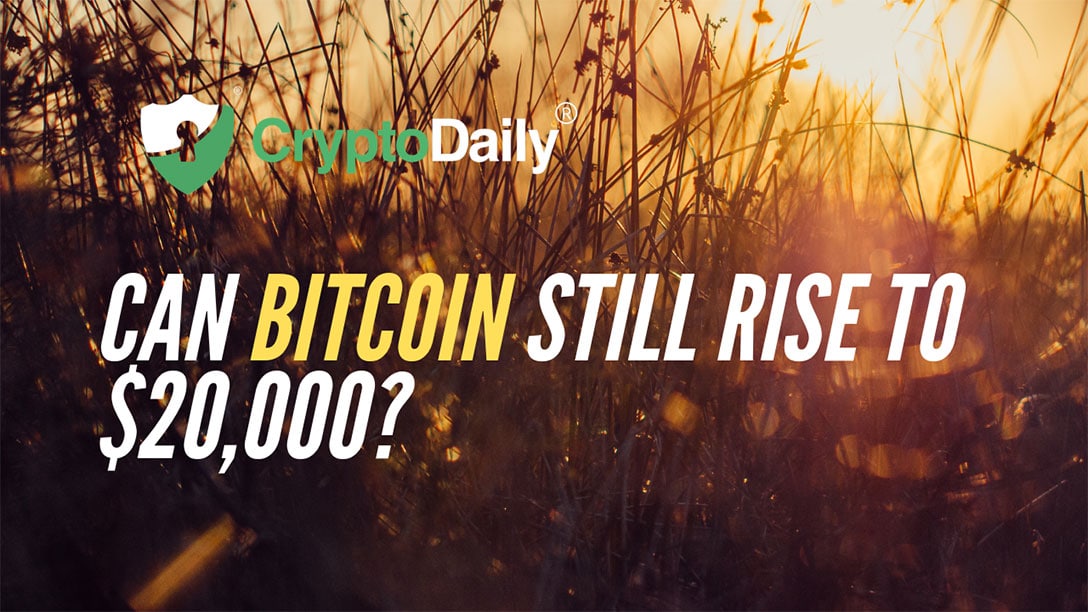 Bitcoin (BTC) has done what we expected it to do after it rallied too fast, too far. The price has now erased most of its gains and is down more than 20% from its top around the trend line resistance at $13,900. This is a very bearish development and it should be taken as such. BTC/USD is just about to break below a large ascending wedge. We have seen wedges like these invalidated in the past when the euphoria was at its peak but now that we have a slowdown, a fall below this wedge is expected. When the price falls below it, we can expect it to fall to levels around $8,500 or $7,500 with temporary supports and sideways consolidation before further downside.
A lot of traders still expect this to be a minor correction thinking we can go up from here, but the weekly candle has just printed a clear bearish sign and this is indicative of significant further downside. Now, if we are lucky, we might see the price do what it did in 2014 and we will see the downtrend come to completion around May or June of 2020. The cycles are more stretched out every time and this would be the ideal scenario for the correction to come to completion. However, if we are not lucky considering that BTC/USD has broken below a key trend line support, we might expect the price to do something unprecedented in light of the global political and economic turmoil ahead of us.

Taking a look at the Fear and Greed Index, we can see that the sentiment has nosedived. In fact, it has taken quite a fall as the index has declined from 92 to 62 which is a fall of 30 points in one day! As we mention in our analyses, sentiment does not take time to change in this market but fundamentals and technicals do. Short term, there might still be hope for BTC/USD if it breaks the downtrend on the 1H time frame but we do not expect the big picture to change.
The price is yet to begin its downtrend and we will see it do that as early as next week. The weekly candle for BTC/USD and the wick it has left to the upside shows us that there is a reason investors exited the market in such panic. Normally, they wouldn't want to spook the horse because they want to keep the bulls believing we are in a new bull market. However, the fact that they are exiting like this tells us that they know what is about to come and they want to protect their investments as quickly as possible.