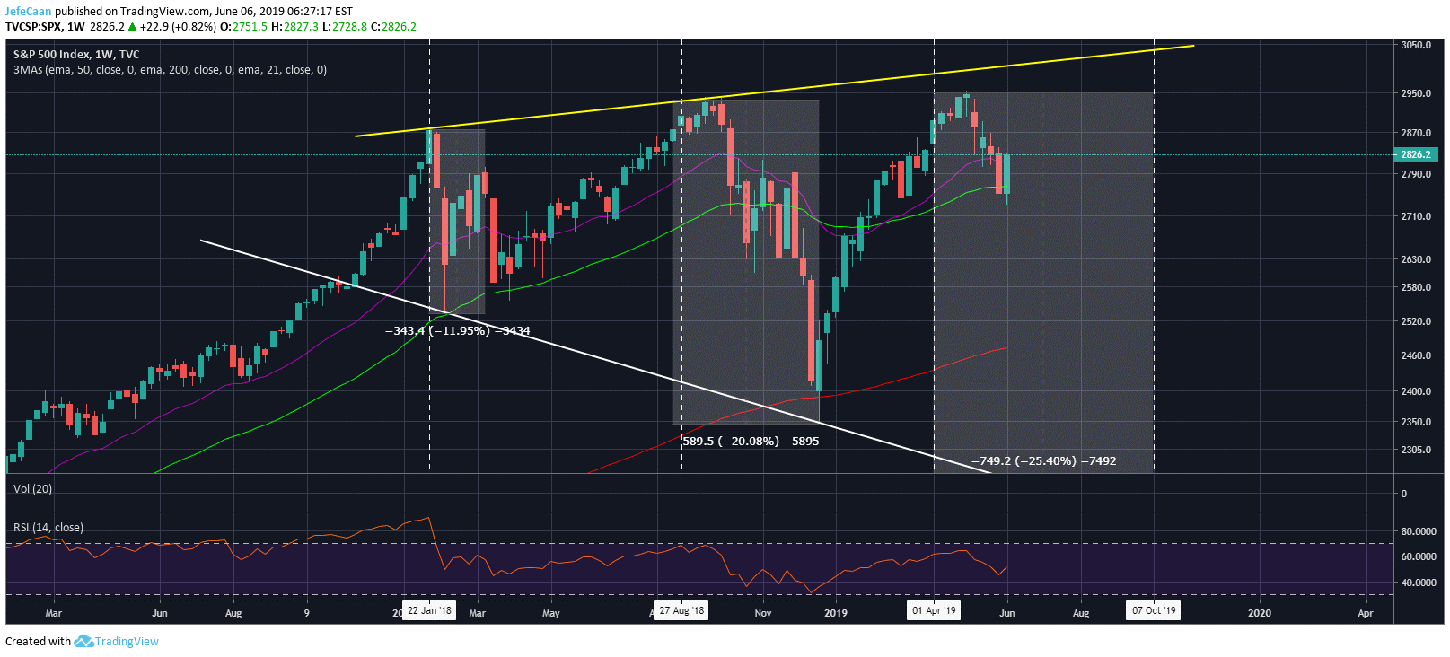 Markets seem to have taken a 180 degrees turn after a changed stock market outlook based on hopes of a rate cut in July. Just last week, the S&P 500 Index closed below the 50 day moving average. If the index had closed another week in red, it would have been disastrous not just for the stock market but for other markets as well. Cryptocurrencies in particular would have taken a massive hit and Bitcoin (BTC) would have tanked hard. However, after the Fed pumped life into the stock market again, investors reacted quickly to buy the dip. A quick glance at the weekly chart for S&P 500 Index (SPX) tells us that the index could rally to test the trend line resistance. This could mean that we might see some more bullish action in the stock market for the next few weeks.
Soon as the outlook of the stock market changed after Fed Chairman Powell hinted that the Fed could cut rates if the trade war escalates, we saw the S&P 500 rally, but interestingly enough BTC/USD also stopped declining around that point. This was just when Bitcoin (BTC) had broken its parabolic uptrend and was on the verge of a big decline. However, as we have mentioned in most of our analyses so far, when something critical is about to happen, it does not happen so obviously. Eventually, we are going to see the S&P 500 Index (SPX) decline and BTC/USD is going to take a big hit with it, but for now we have seen some relief in both markets. Now, the Fed may not necessarily cut interest rates especially if the trade war situation with China resolves, but that has not stopped the market from overreacting.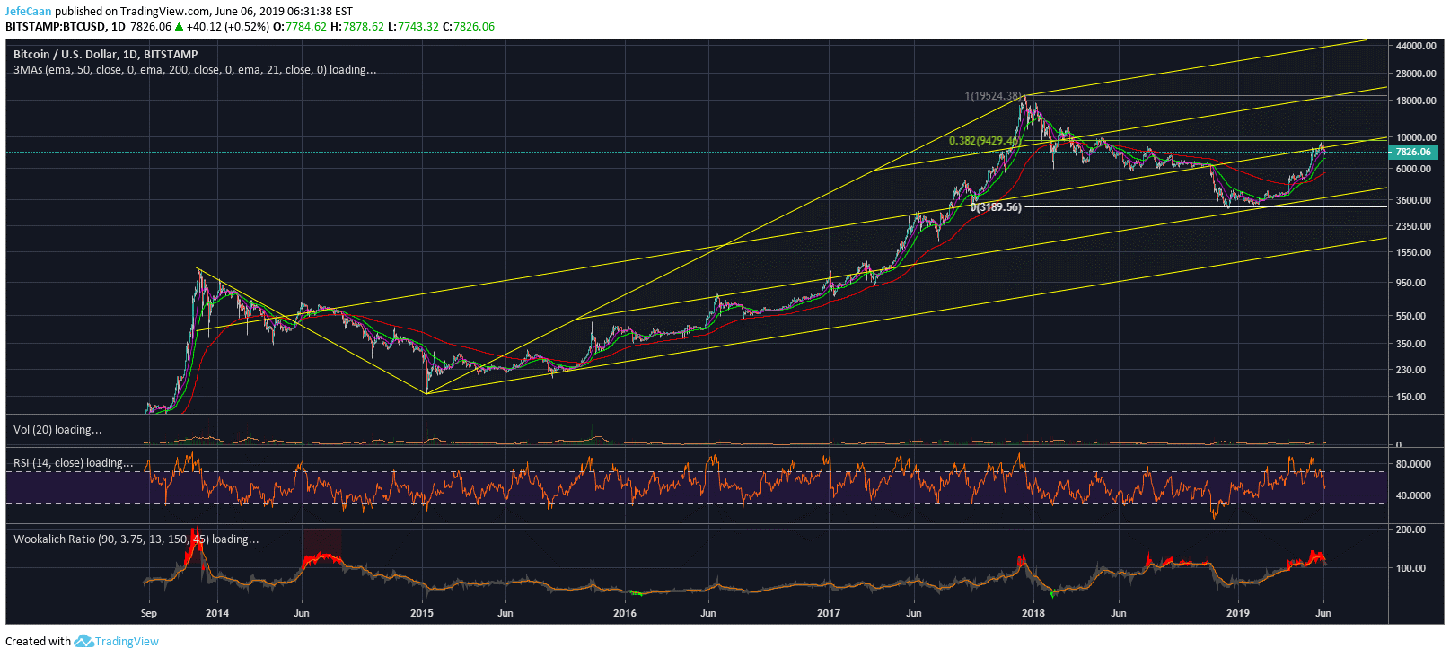 We have seen the Fed cut rates just before major financial crises and their effect has not been particularly productive. There is no reason to believe that the Fed can save this market from the inevitable. These are just short term ploys to confuse gullible investors or keep false hope in the market. As for Bitcoin (BTC), the big picture remains intact. The daily chart for BTC/USD shows that there might be ample room for a rally after the recent sigh of relief in financial markets. However, we are going to see the inevitable sooner or later and that is the price of Bitcoin (BTC) falling below $3,000 to find its true bottom.
A lot of investors seem to believe that we are in 2015 part of the previous cycle without realizing that this assumption would mean that the ongoing cycle is actually shorter than the preceding cycle. Historically, we have seen the opposite. Every succeeding BTC/USD market cycle has been longer than the preceding one. There is no reason to believe otherwise this time. It is hard to believe that we are still early on in this bear market but if we accept that market cycles are in fact expanding not contracting then we are in the 2014 part of the cycle and we are a long way from completing this bear market just yet.