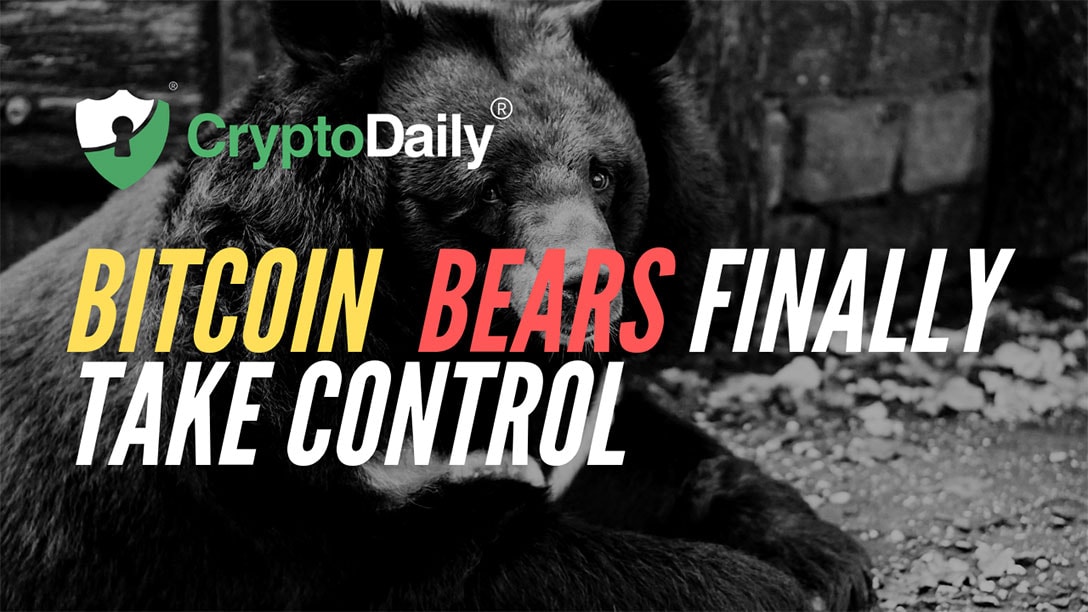 Bitcoin (BTC) has closed the day below the 38.2% fib extension level. This is a very important fib extension level that extends all the way from 2015 since the beginning of the parabolic rally to the all-time high in 2018. We expected significant resistance around this level and we did see resistance twice before. Bitcoin (BTC) closed the day before just below it but yesterday it shot up way above it to mislead the market into thinking that it was the beginning of a new bullish uptrend while in reality it was just the market makers shaking out bears with tight stop losses.
If we take a look at the fib circle, we can see that it has already been breached and Bitcoin (BTC) is now ready to begin a downtrend from here. This downtrend is likely to see the price crash down to the 61.8% fib extension level but it will have to face hindrance along the way as it falls below the 21 day EMA and then the 50 day EMA. We have yet to see significant downside now that an important fib circle has been breached to the downside. Now, if take a look at Ethereum (ETH), we can see that it is trading in a major bear flag that is very likely to break to the downside sooner or later. Bear flags have a history of breaking to the downside and if the same happens in the case of ETH/USD, we might see it decline to a double digit price.

Ethereum (ETH) was rejected at the 50 Week EMA but before that happened it ended up closing three weeks below the 21 Week EMA. So there was not much reason to believe that the price could just shoot up from here. It was clear that this was going to be a fake out which it proved to be and the price started to retrace aggressively after it was done shaking out the bears to the upside. If we take a look at Coinmarketcap, almost all cryptocurrencies are feeling the pain as they have begun the day in red and are now likely to drop further.
If we take a look at the BTC Longs vs. BTC Shorts we can see that there has been a decline in the percentage of longs from 75% to almost 72% and a slight increase in the number of shorts. This goes on to show us that the ratio is reverting to its mean and a lot of these overly optimistic traders are either closing their longs or they are forced to close their longs as they are liquidated by the market makers. If we take a look at the Fear and Greed Index, we can see that there has been a slight increase in greed by two points. It is all down to Bitcoin (BTC) now and how soon it crashes down to the 61.8% fib extension level from here.