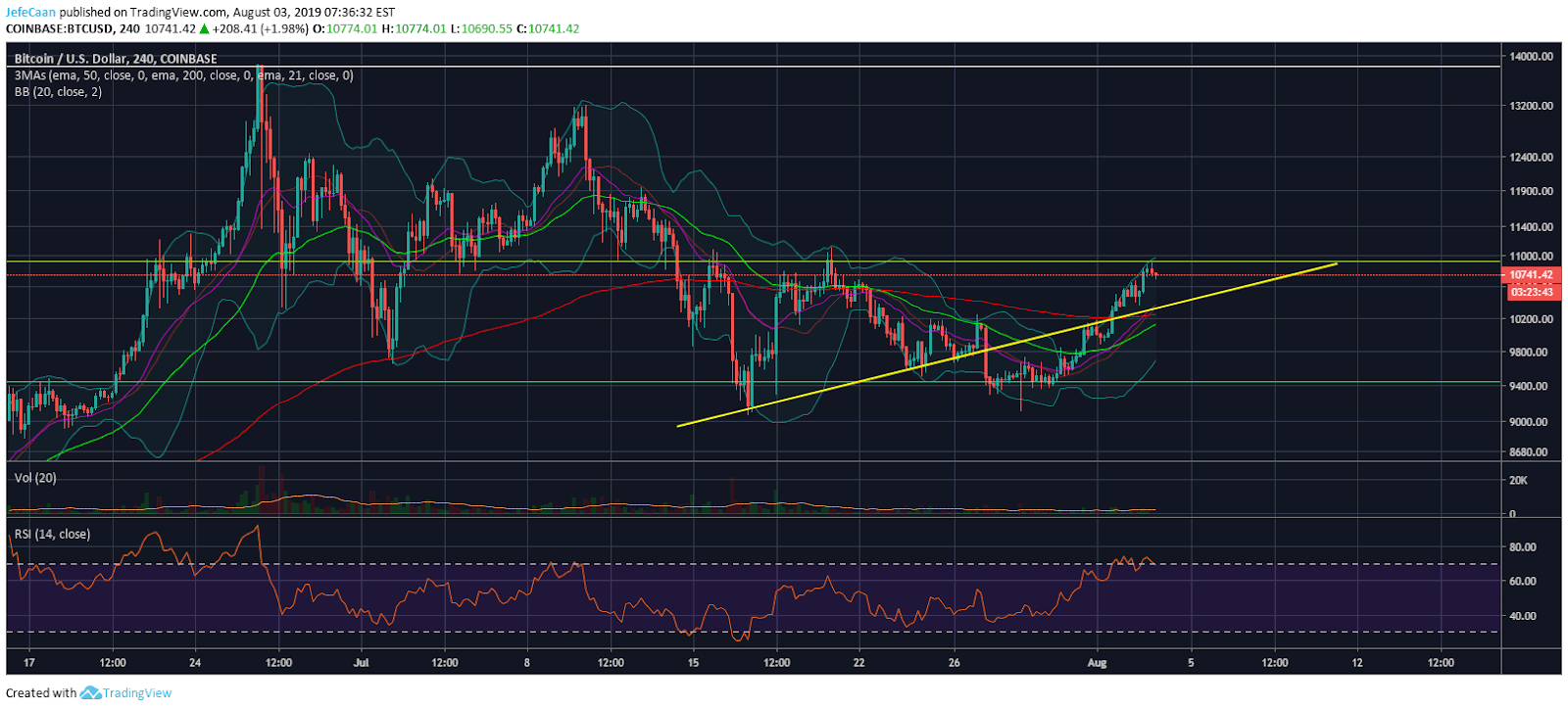 Bitcoin (BTC) rallies quite impressively in the past 48 hours after it broke past a key trend line support turned resistance. This was a bullish development which led to the price escaping the grip of the 200 EMA on the 4H time frame and eventually rising as high as the 38.2% fib extension level. This level stands between the price beginning a downtrend from here or continuing the current uptrend past $11,000. If BTC/USD succeeds in breaking past $11,000 we are likely to see significant further upside with the price rising as high as $11,800 before it tops out. This recent move in Bitcoin (BTC) is more of an anomaly in the light of major developments in the stock and forex markets. This appears to be an orchestrated attempt to make investors believe that Bitcoin (BTC) can be a hedge in bad times.

That being said, as traders or investors, there are still opportunities in the market despite the manipulation. It would be unreasonable to get out of the market because you think there is manipulation going on. When a market is this small (comparatively) and new, these things can be expected. All you need to understand is the intent behind these moves which will prepare you for what is to come. The play here is big investors looking for a way to milk the market for all it's got without spooking retail investors. It is in their interest to keep the sentiment overly optimistic and times like these when other markets are falling gives them the perfect opportunity to project Bitcoin (BTC) as a hedge against other markets. The previous bear trend was about shaking out weak retail traders but this time it is about shaking out the more experienced retail trades as well as some digital hedge funds.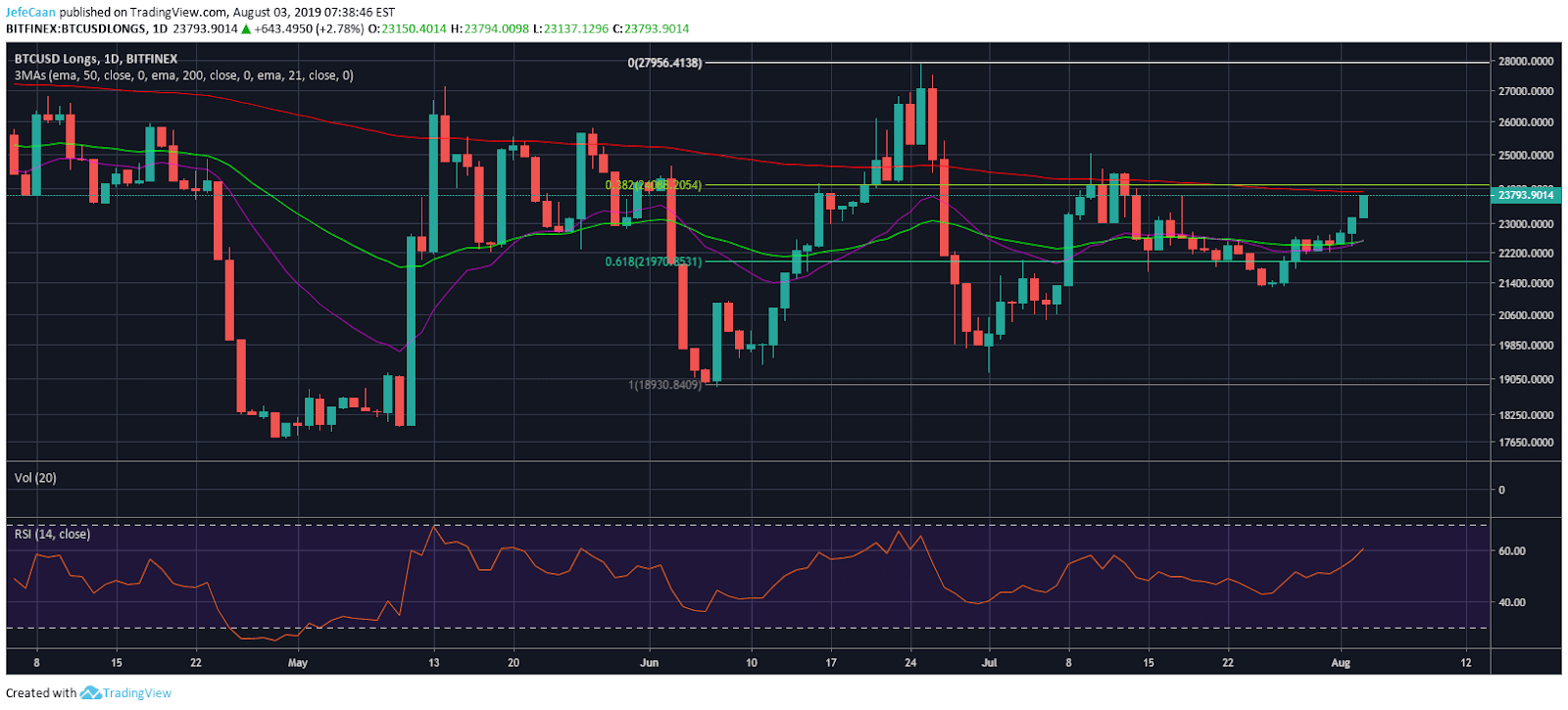 If the market makers have an incentive to do something, you can expect it to happen eventually. If we take a look at the daily chart for BTCUSDLongs, we can see that the bulls have been getting more and more optimistic. BTCUSDLongs is now close to the 200 day EMA as well as the 38.2% fib extension level. This means that we are likely to see further downside follow after it tests this strong resistance zone. If BTCUSDLongs fall, it means that investors would be closing out their margined longs or be forced to do that as their positions are liquidated which means we can expect Bitcoin (BTC) to fall if BTCUSDLongs fail to break past this resistance.
Bitcoin (BTC) has yet to see any meaningful correction after the parabolic advance that began in December, 2018. We have seen many cases of manipulation along the way as the price cut through key resistance zones like knife through butter. That rarely happens in financial markets but this market is like the wild west of investing and anything is possible. So, just as we saw the big move to the upside, we could see a similar big move to the downside because at the end of the day, it is all about the big players preying on the small guys and the majority of retail traders always end up losing eventually to these whales and market makers. While the recent rally towards $11,000 was very impressive, it is important to realize that Bitcoin (BTC) is long overdue for a major correction and it might not be worth the risk/reward to go long here.