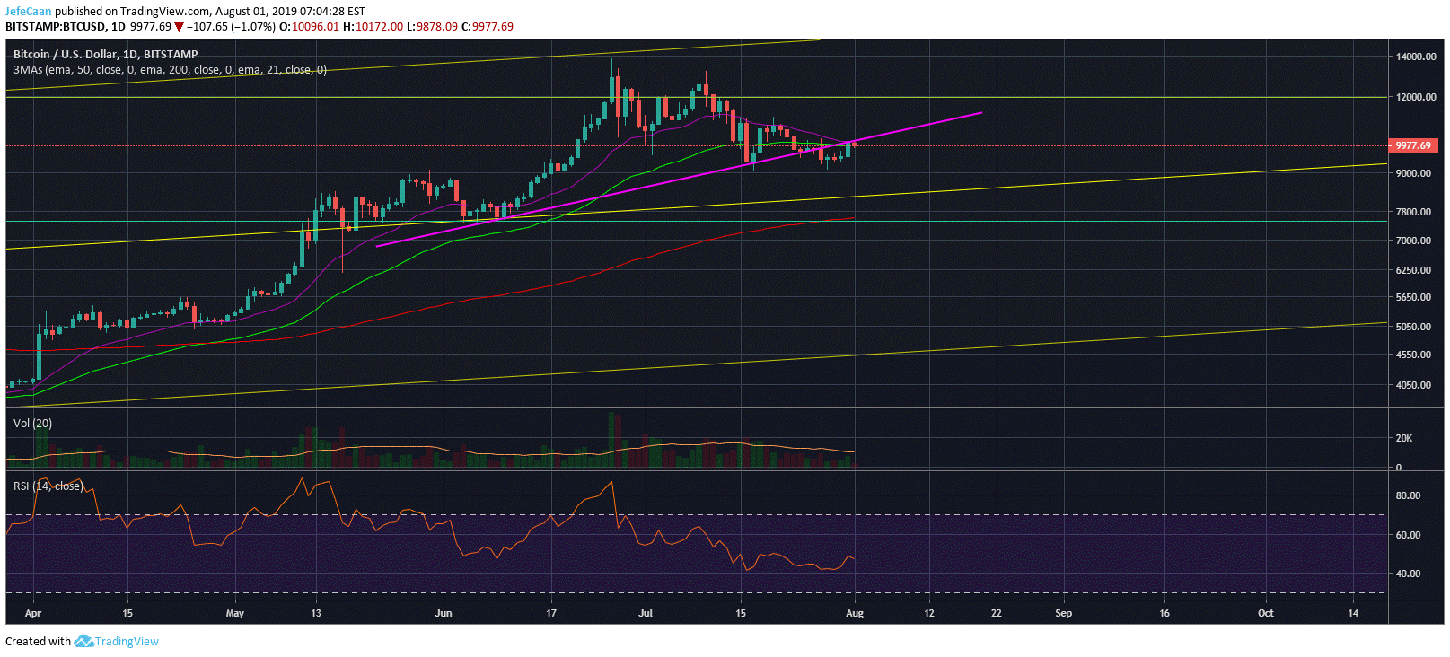 Bitcoin (BTC) is ready to test the trend line resistance once again having faced a strong rejection at it already after it closed below it. This trend line resistance stands between Bitcoin (BTC)'s next downtrend and a short term rally to the upside. If the price succeeds in breaking above this resistance, we might see it rally as high as $11,800 before it declines. However, the probability of that happening remains very low. The most likely scenario is that we might see further downside from here once the price retests this trend line resistance and faces a rejection again. Now, we have long discussed the possibility of this correction but this time, the price is better positioned to decline straight towards $7,200 rather than holding up at $8,500 and then moving up from there.

That is because BTC/USD has already made the move to the upside that we expected it to make once it declined to mid $8,000s. It seems like the market makers are in a hurry to try and change hearts and minds. They do not want to risk the price falling down to mid $8,000s because panic selling might pull it straight to the 61.8% fib extension level without many bulls onboard. To understand what is going on, we need to look at what is really going on what all this stalling and narrative building is about. When the stock market was falling yesterday BTC/USD was rallying hard just to 'prove' what industry leaders like Barry Silbert, Anthony Pompliano or Tom Lee are talking about which is that BTC/USD could be a hedge against other major markets. This couldn't be further from the truth but so far they have succeeded quite well in building this narrative.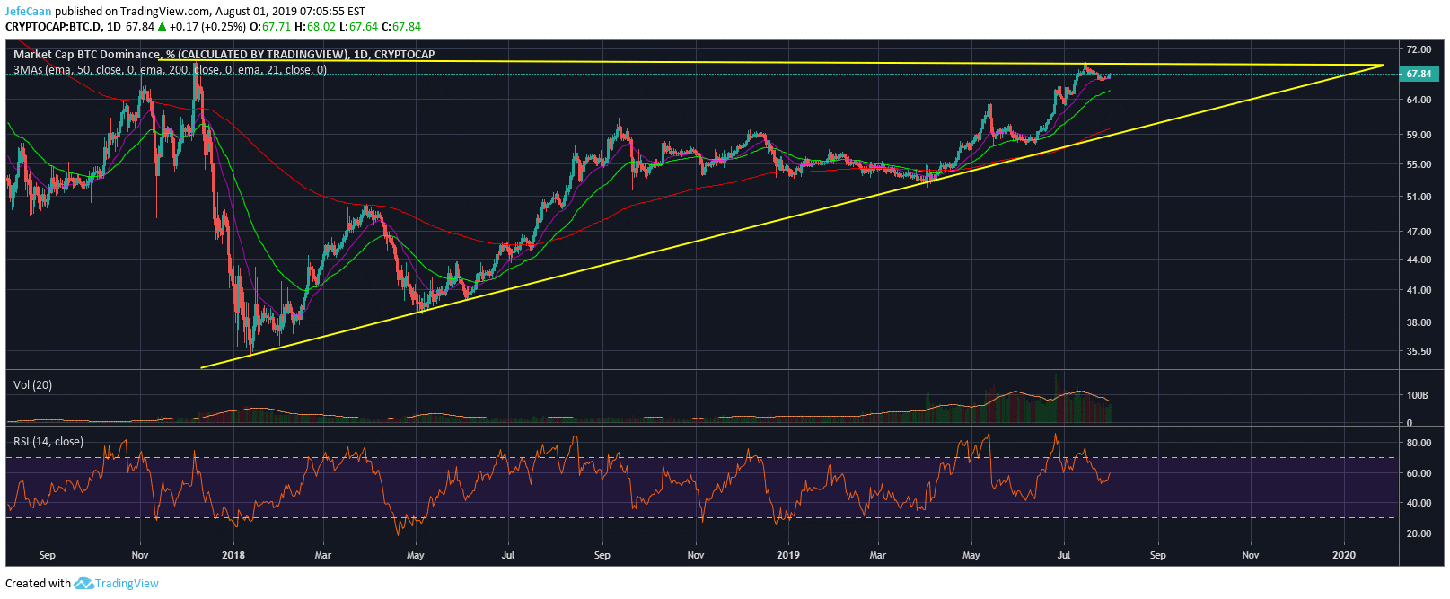 At the end of the day, most retail traders do not do their own research. They just listen to what these popular industry 'leaders' have to say. They guide them to their own destruction like sheep to slaughter until it is too late for them to get out. If any trader that has no vested interest in the market were to look at the daily chart for Bitcoin (BTC), they would agree that this is not the time to be buying because the risk/reward is just not worth it. Trading is not about wishing or hoping because then it is gambling.
If we take a look at the daily chart for Bitcoin Dominance (BTC.D) we can see right away that Bitcoin (BTC) is very close to breaking above the ascending triangle to begin a new dominance cycle. This would put Bitcoin (BTC) at a dominance of higher than 70%. If and when the market declines to $7,200 from here, we would have the perfect catalyst for this breakout because Bitcoin (BTC) will hold its ground better than altcoins which means its dominance will rise quite aggressively. This means that even if you would rather not sell your Bitcoin (BTC) because you are super bullish, it might be a good idea to stay in Bitcoin (BTC) for now.