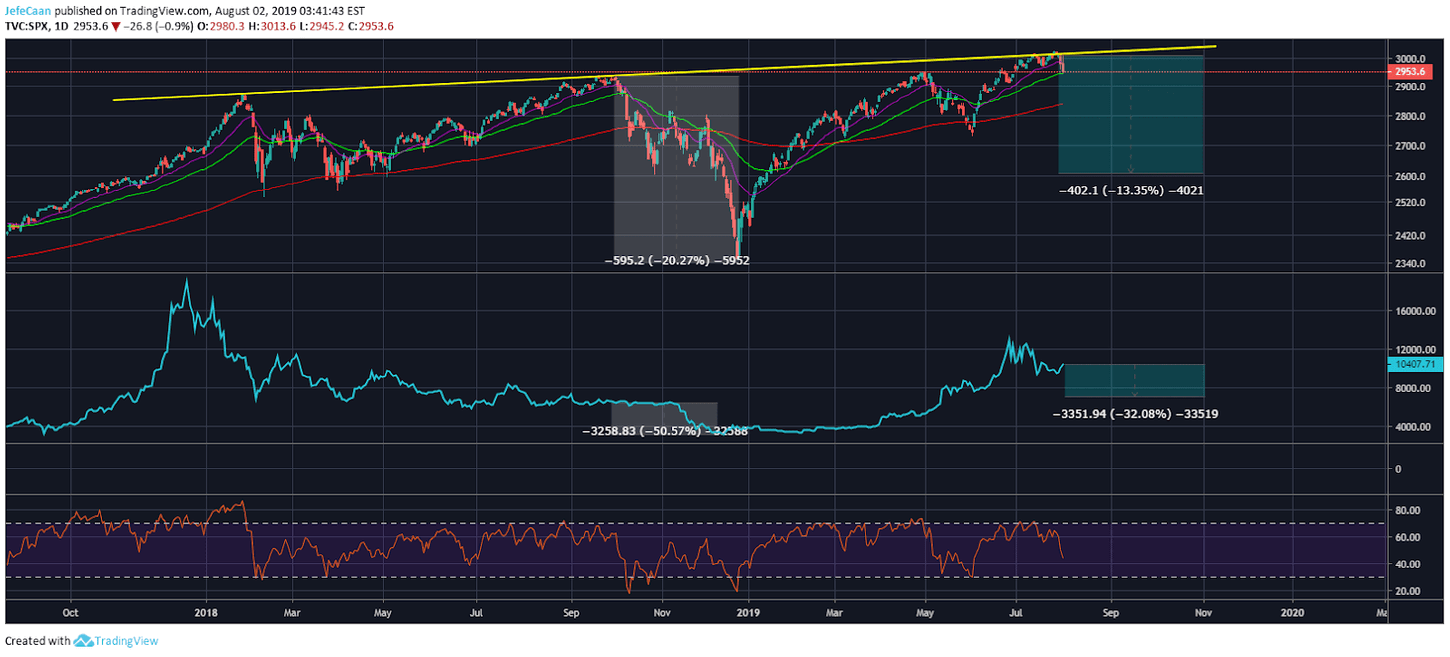 The S&P 500 is down from its all-time high after the Fed's recent rate cut decision. The actual rate cut was in line with the forecast which is why it did not have a positive impact on the stock market but it ended up having a negative impact on the market because Fed Chariman Jerome Powell made it clear that this was just a "midcycle adjustment" and that it should not be mistaken for the beginning of a rate reduction regime. President Trump is once again disappointed in this decision but there is nothing much he can do about it. The status quo that has existed since time immemorial has its own vested interests that it values above king and country. Since 2018, we have repeatedly discussed the possibility of a decline in the S&P 500 (SPX) in the latter half of 2019 which seems to have begun now.

The raison d'etre of the Federal Reserve is to keep the economy in check but we do not have to go very far to see how good or bad of a job it has done at that. This recent rate cut is the first one since the global financial crisis of 2008. The more the crash is delayed, the harder it will be and when it strikes, it will have very grave consequences. Without delving into the specifics of that, we are more interested to find out how this impacts Bitcoin (BTC). While many investors in this space like to think Bitcoin (BTC) is in a parallel universe, completely immune to the effects of other major markets, the reality on ground is that this is not the case. The two charts for S&P 500 (SPX) and BTC/USD compared to together shows us how the S&P 500's recent 20% decline was in sync with the 50% decline in Bitcoin (BTC).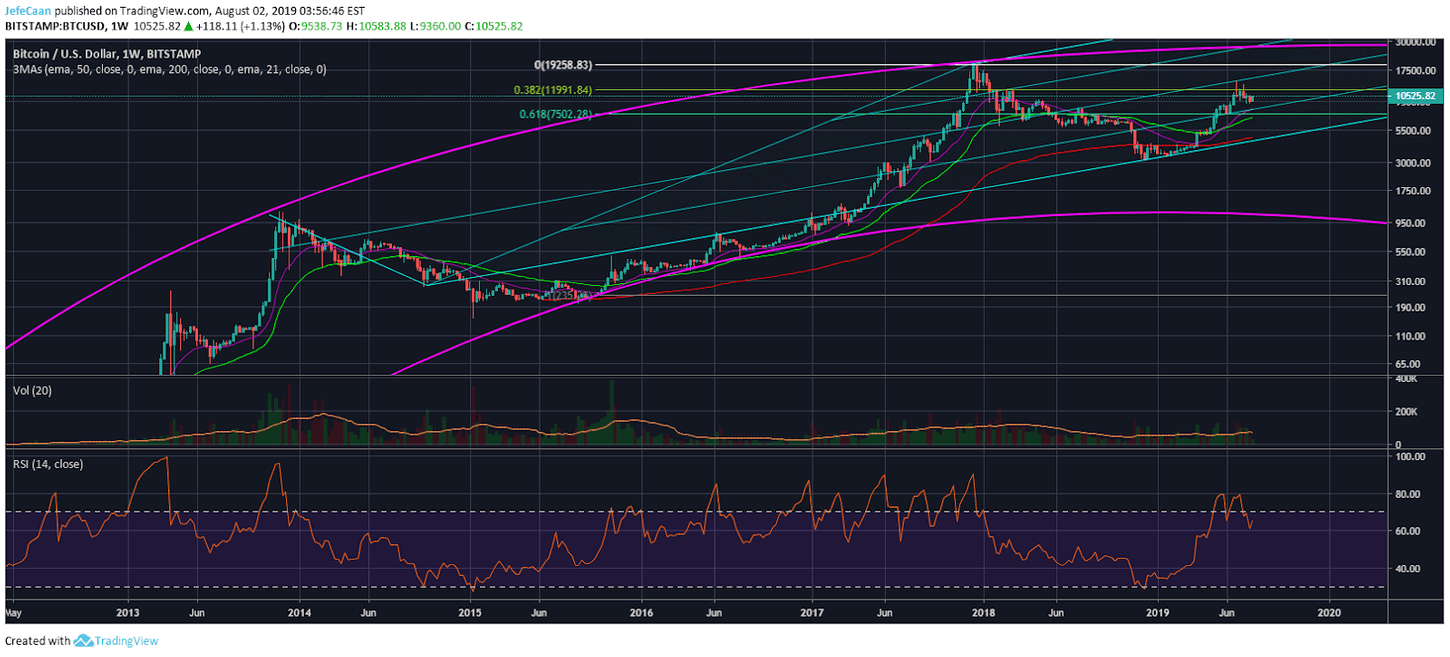 We have noticed that when the S&P 500 (SPX) is rising, Bitcoin (BTC) may not necessarily rise but when the S&P (SPX) 500 is falling, Bitcoin (BTC) falls. If BTC/USD was such a good hedge against a stock market crash, it would be acting like Gold as a safe haven asset. So far that has not been the case. Bitcoin (BTC) remains a highly volatile asset which is the opposite of a safe haven asset. We have seen weeks where the price has declined more than 50%. Investors that are looking for safety or stability cannot afford to take such risks. A lot of people feel obligated to project Bitcoin (BTC) as digital gold or a store of value or a safe haven asset but that needs not to be the case.
Bitcoin (BTC) may be classified as a commodity or a security by different countries but that does not matter because practically it is an alternative currency. That's what it really is. There is no denying that the world is headed towards massive globalization. It makes a lot of sense that sometime soon we may have one common currency and a number of blockchains that the citizens of a single global and borderless country would vote on for different issues. That is where we are headed and Bitcoin (BTC) may have a wonderful future in all that but as traders we are more interested in what is happening at the moment and that tells us that the S&P 500 (SPX) is poised for a sharp decline and Bitcoin (BTC) is extremely likely to go down with it in the weeks and months ahead.