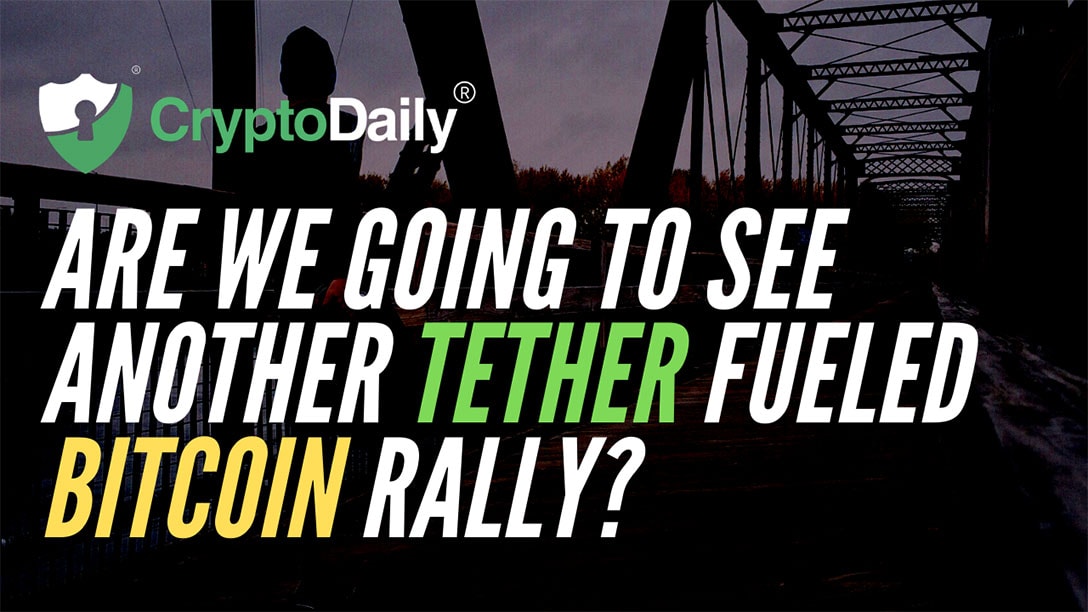 Bitcoin (BTC) has finally invalidate the descending triangle and broken out of the large falling wedge just as we expected. It is now on the verge of breaking past a key resistance. This video analysis was rushed because we want our loyal subscribers and viewers to benefit off this move that is about to come into effect. In my opinion, the next big move from here once we break the next resistance would be a quick one and it could soon see the price rise towards $8,500 and potentially even higher towards the $9,256 level. This might be the time to change your mind if you are still bearish on BTC/USD near term because once we see a big move to the upside it might be too late to get out of any bearish positions.
There is not much room for the price to decline from here. If the price does decline, we could see it find support on top of the falling wedge. Some do expect the price to decline a lot lower thinking we are going to see a "death cross". This death cross that most people are talking about is the perfect bait in my opinion. See, a death cross occurs when the 50 day EMA crosses below the 200 day EMA yes but for that death cross to lead to a sharp decline, we have to see the 200 day EMA falling same as the 50 day EMA. In this case, the 200 day EMA is rising. If we were to go back in time to look at similar potential "death crosses" we have seen some just before the beginning of massive parabolic run ups as they served as perfect bear traps.

If we look at the ETH/USD chart, we can see an even stronger bullish move that could see Ethereum (ETH) rise towards $200 or even higher in a short time. The daily chart for EUR/USD shows that the pair has now found support on top of the falling wedge and is in indecision as to its next move. If we see another move to the upside from here then we are likely to see a retest of 61.8% fib retracement level. Taking a look at XAU/USD, we can see that Gold is in a similar dilemma as Bitcoin (BTC) as investors are thinking about the 21 day EMA crossing below the 50 day EMA to trigger a downtrend. However, I think we might yet see further upside in Gold. If the price of Bitcoin (BTC) starts rising around the same time, that would lend credence to the "digital gold" narrative once again. Looking at the Russell 2000, we can see that the index closed above the 200 day EMA despite a sharp decline which is a strong indicator that further bullishness might follow.
Considering that most markets are turning bullish, it might be a good time to talk about XRP/USD as Ripple is the third largest coin by market cap and could see significant bullishness near term. We have seen a bullish crossover on Ripple (XRP) on the daily time frame as the 21 day EMA has crossed above the 50 day EMA. Taking a look at Altcoin Dominance (Others.D), we can see that a sharp move to the upside is in the offing which could trigger a mini altcoin season. The Tether (USDT) chart on Coinmarketcap tells us that we might be on the cusp of a similar uptrend as in December, 2018 which is why it might be a good time to look for bullish entries and wait to short this market.