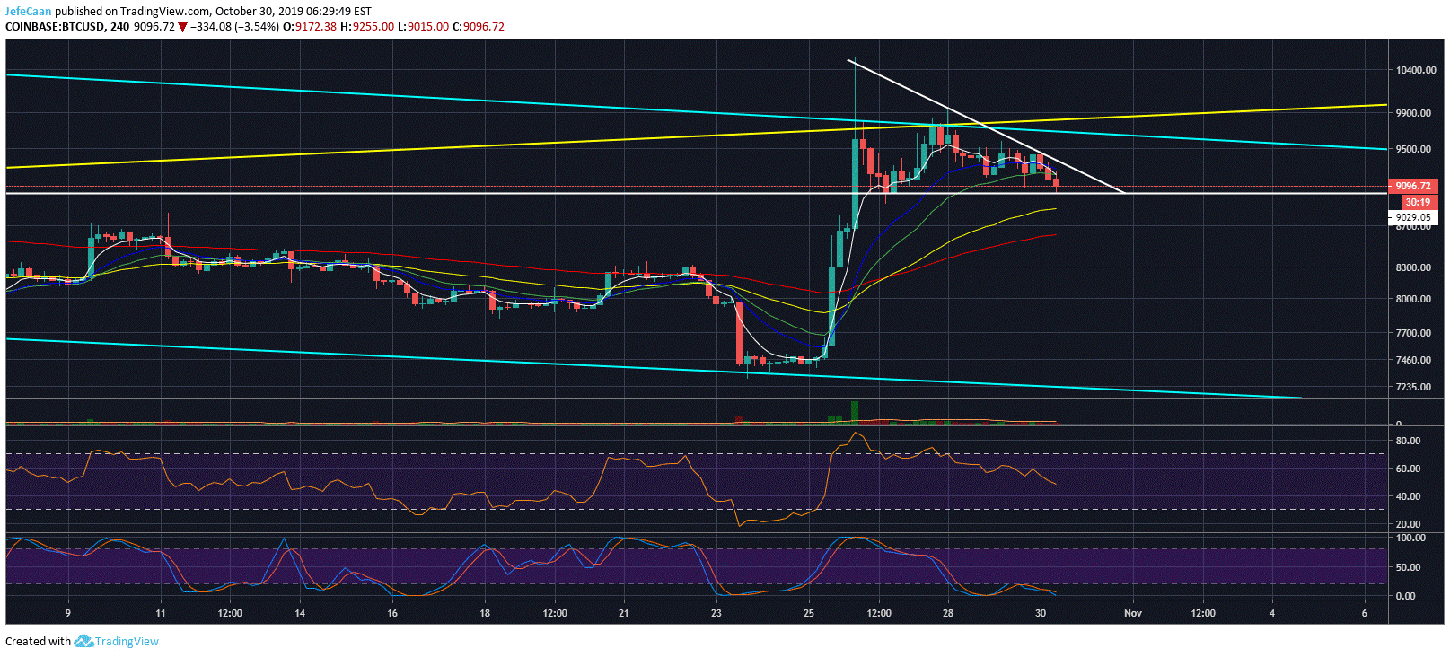 Bitcoin (BTC) could begin its downtrend soon as it declines below the key descending triangle that it has been trading in for a while now. This descending triangle while unlikely to break cleanly to the downside would lead to further downside nonetheless. Descending triangles in this market are often invalidated first with fake outs that shake out most of the retail bears and then the downtrend actually begins. If the same were to happen this time, we would expect it in the next few days as conditions are ripe for another fake out on the 4H chart for BTC/USD. However, the big picture signals an inevitable decline and we will see it follow soon after any potential pump to the upside.

The cryptocurrency market is in trouble and insiders have known this for a long time. They have been dumping systemically but as more and more retail investors begin to catch up with what is really happening, they are now in a rush to get out of their positions. This is why we have seen such naked manipulation in the past few days that shook out most of the retail bears and got the bulls really excited. The bulls are still quite excited and expecting further. The Fear and Greed Index is still in the neutral zone but traders could soon get even more optimistic with another fake out. In my opinion, it is very likely that we might see another fake out near term but if you are planning to sell, it may not be a good idea to count on that.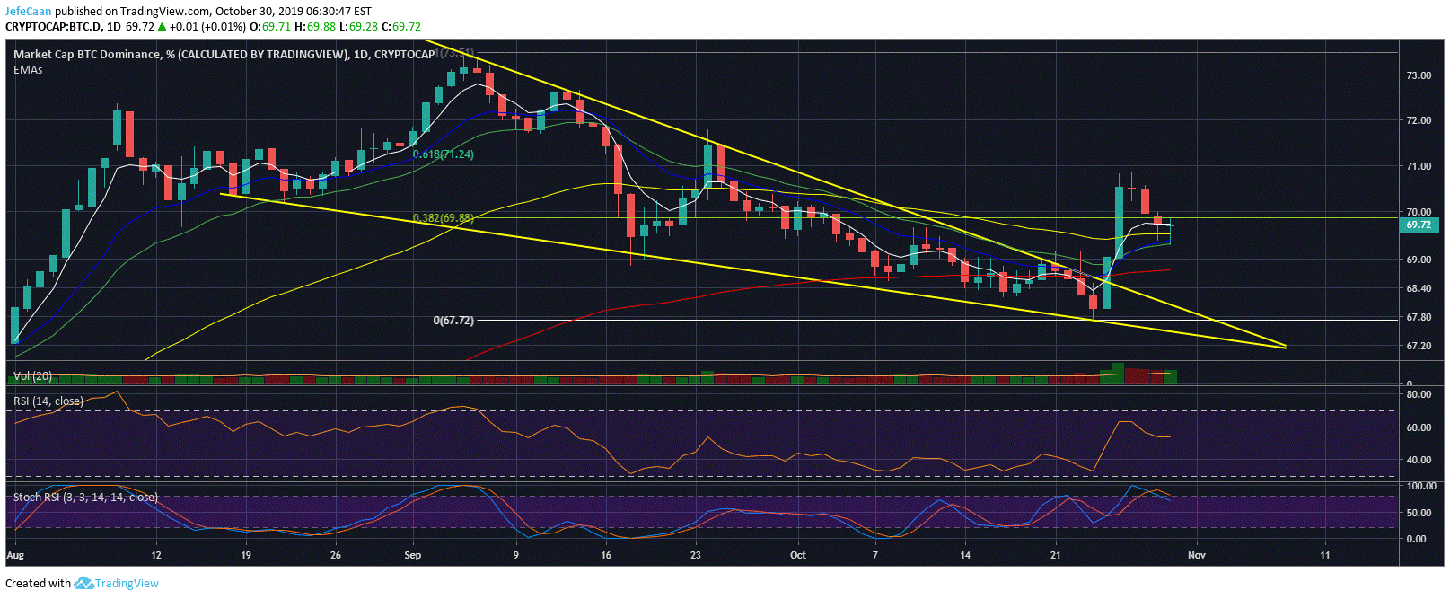 The daily chart for Bitcoin (BTC) dominance shows that Bitcoin (BTC) is fighting hard to retain its dominance of the cryptocurrency market. Recently, Bitcoin dominance (BTC.D) broke out of a falling wedge and found temporary support on the 38.2% fib retracement level. However, it soon declined below that and is now testing that level as resistance. If Bitcoin dominance fails to break past this resistance then we might see a short term rally in altcoins. However, traders need to be very careful here as this is not the time to be bullish.
It is premature to say that this move to the upside has come to an end. We are certain that a decline is going to follow sooner or later but short term further manipulation could be around the corner. We recently saw Bitcoin (BTC) pump by more than 43% in two days. There have been times when we have seen similar pumps in the altcoin market follow soon after. I wouldn't discount the possibility that this could be one of those times which is why it is not a good idea to be short on the altcoin market just yet. However, despite what happens short term, BTC/USD is ready to decline below $9,000 and it could happen in a matter of days.