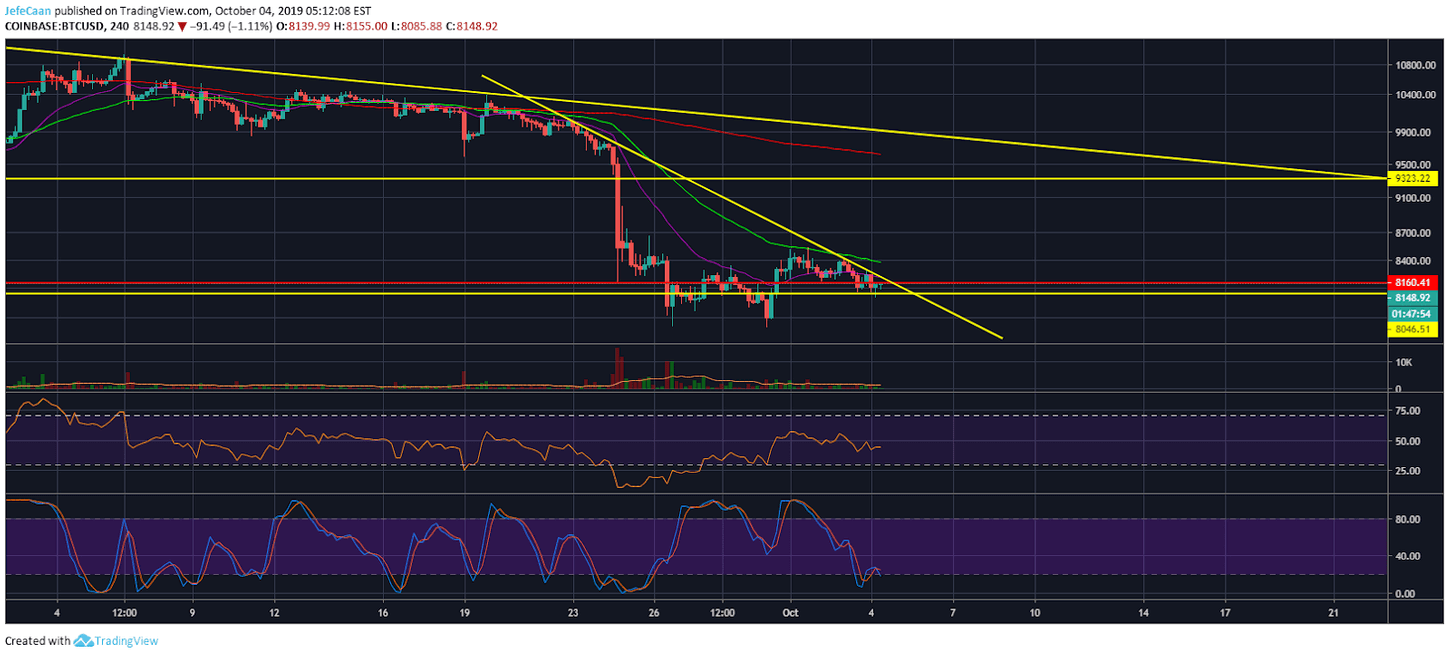 Bitcoin (BTC) is on the verge of a sharp decline but it keeps stalling that move. Yesterday's bullish S&P 500 (SPX) close gave Bitcoin (BTC) more reason to do that and we have seen in the past 24 hours, the price has practically done nothing. We are now very close to seeing a sharp decline below the horizontal support at $8,046.51 and I for one would not be surprised at all to see BTC/USD nosedive even below $7,000. In my opinion, if we see a decline, we see a sharp decline from here otherwise the price will trade sideways if the S&P 500 (SPX) tries to rally again. The probability of a retest of the previously broken descending triangle at this point is low but is still a possibility.

The last time the price consolidated in this manner, it was followed by a very aggressive decline below the descending triangle. This time, we are on the verge of breaking another descending triangle to the downside so there is more reason to be careful. Trying to catch the bottom would prove to be a dangerous strategy at this time because we do not know where the floor is. As discussed in our previous analyses on BTC/USD, we do not even know if the price could crash straight to $6,000. Anything is possible in this market and if the whales know something that retail investors do not know like a government ban or a regulatory crackdown then we might see such strong moves. The probability of government bans and regulatory crackdowns increases as more and more blockchain 'projects' go belly up.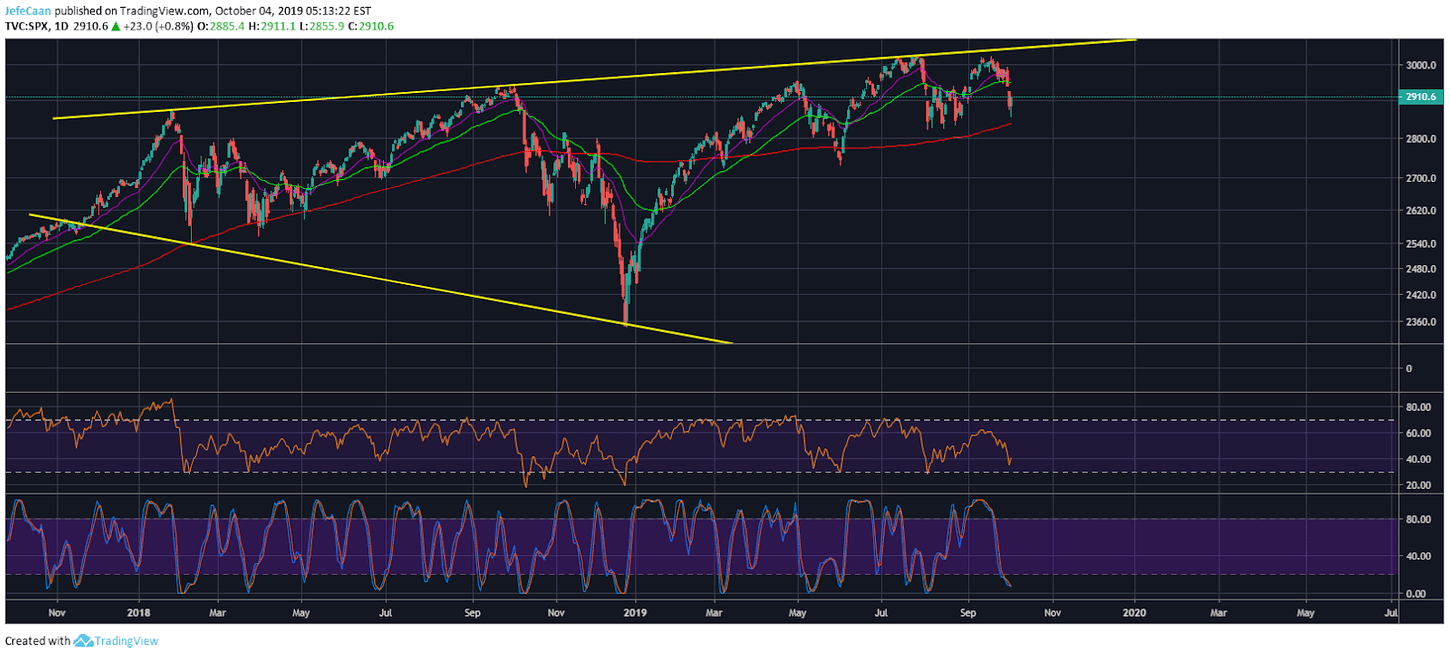 The S&P 500 (SPX) has long been avoiding the inevitable. If we take a look at the price action since May, we can see that the index declined sharply but it recovered to make a new all-time high. Similarly, in August the decline could not follow through and we saw another rally to the upside which as now once again been followed by a decline but we do not know what the nature of this decline will be. It is still possibly that we might see the S&P 500 (SPX) form another top.
The longer the S&P 500 (SPX) delays its inevitable decline, the longer we can expect Bitcoin (BTC) to do the same. Yesterday's close was bullish but BTC/USD is waiting on today's move in the S&P 500 (SPX) to assume a definitive direction. If we see the index start to decline below the 200 day EMA, that will be extremely bearish and we might see Bitcoin (BTC) fall straight to $6,000 or lower levels without much resistance. Betting on BTC/USD going up is a very dangerous game at this point and investors need to be very careful. Catching the knife by trying to predict bottoms could be very disappointing. The recent past is a good example of what that has resulted in.