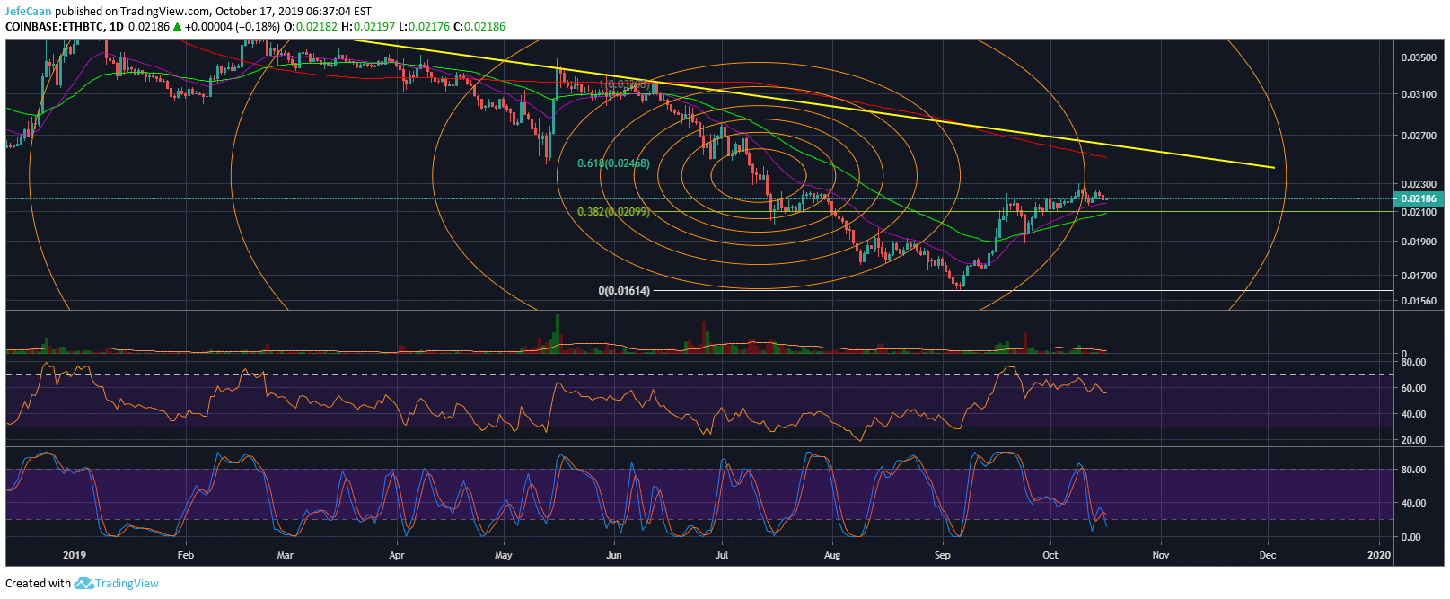 Ethereum (ETH) has shown signs of weakness the past few days but we believe that all of that might soon change as it prepares to make a big move against Bitcoin (BTC). Fibonacci circles on the daily chart for ETH/BTC shows us how the price has entered a new phase and could now be expected to rally towards the 61.8% fib retracement level and the 200 day EMA to say the least. There is a strong probability that we might see ETH/BTC rally past the trend line resistance to touch the fib circle and then begin its decline from there. In other words, we are looking at at least another month of upside from current levels. We might see some profit taking in December as investors generally take profit before Christmas but until then we expect a bullish reversal.

In the past, Ethereum (ETH) and other altcoins led investors into thinking that an altcoin season might be around the corner but those hopes were short-lived. This time however there is a strong probability that we may have a mini altcoin season at least till the end of the year. I think it is going to be a massive bull trap that will lead most investors into thinking that the next bull run has finally started and just when everyone starts talking about it, we will see the next big decline. Some analysts and traders have pointed to bearish scenarios recently like the price crashing hard from current levels expecting that Bitcoin (BTC) will decline straight to $6,000 or slightly lower and that the market will begin a bullish cycle after that but I do not agree with that view.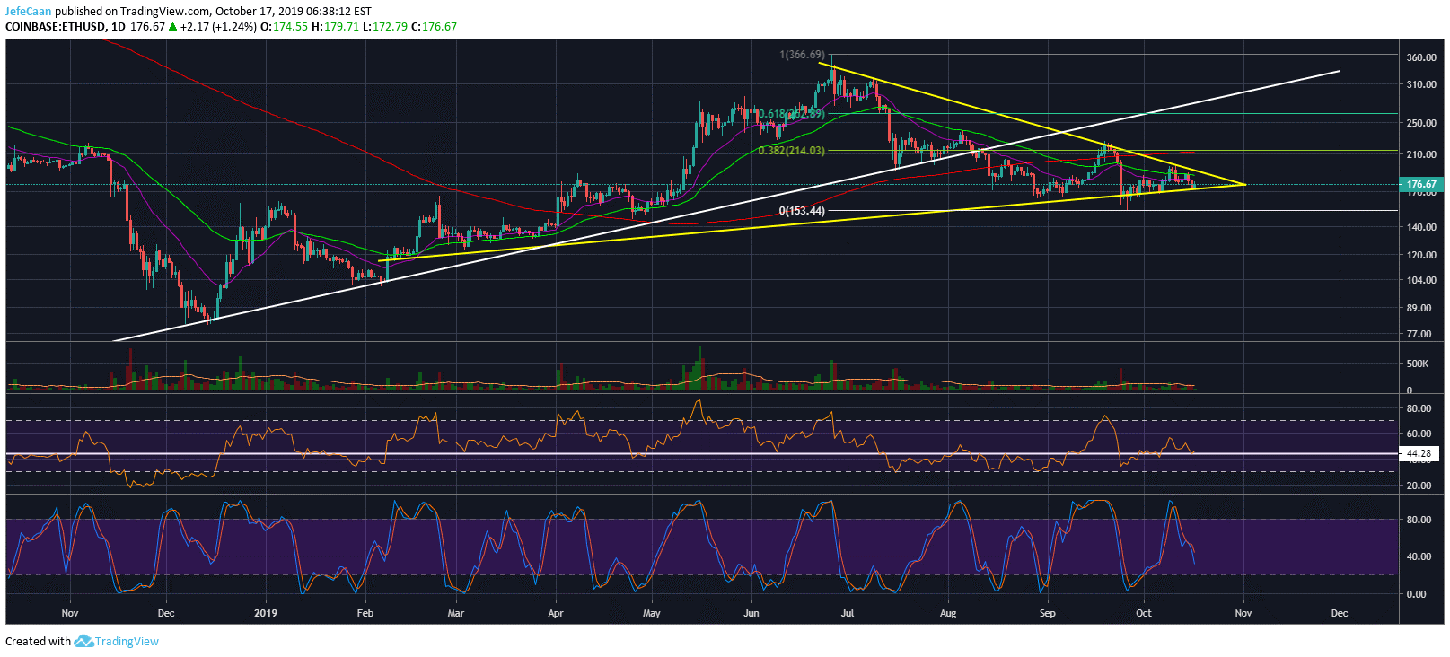 I think there is a very high probability that Ethereum (ETH) will continue to remain bullish for now and see further upside to inflict more pain on the bears. This could lead to ETH/USD rallying towards $300 or even higher before the downtrend begins. In my opinion, the next downtrend is going to be extremely devastating and it is likely to coincide with a sharp decline in the S&P 500 (SPX). At the moment, we are likely to see further upside that will get the bulls excited once again.
It is important to note that Ethereum (ETH) like other altcoins is at a much higher risk of losing most of its gains when the next downtrend actually begins. This is why we need to remain focused on the big picture regardless of any short term bullishness in the market that we could see in the days ahead. Traders and investors would be better off hedging their positions and adopting strategies to accommodate both long term and short term positions. As responsible traders, we have to realize that trading is a game of probabilities and that we can never be certain that something is happening for sure. This is why it is important to have effective risk management in place to limit your downside and remain consistently profitable in this market.