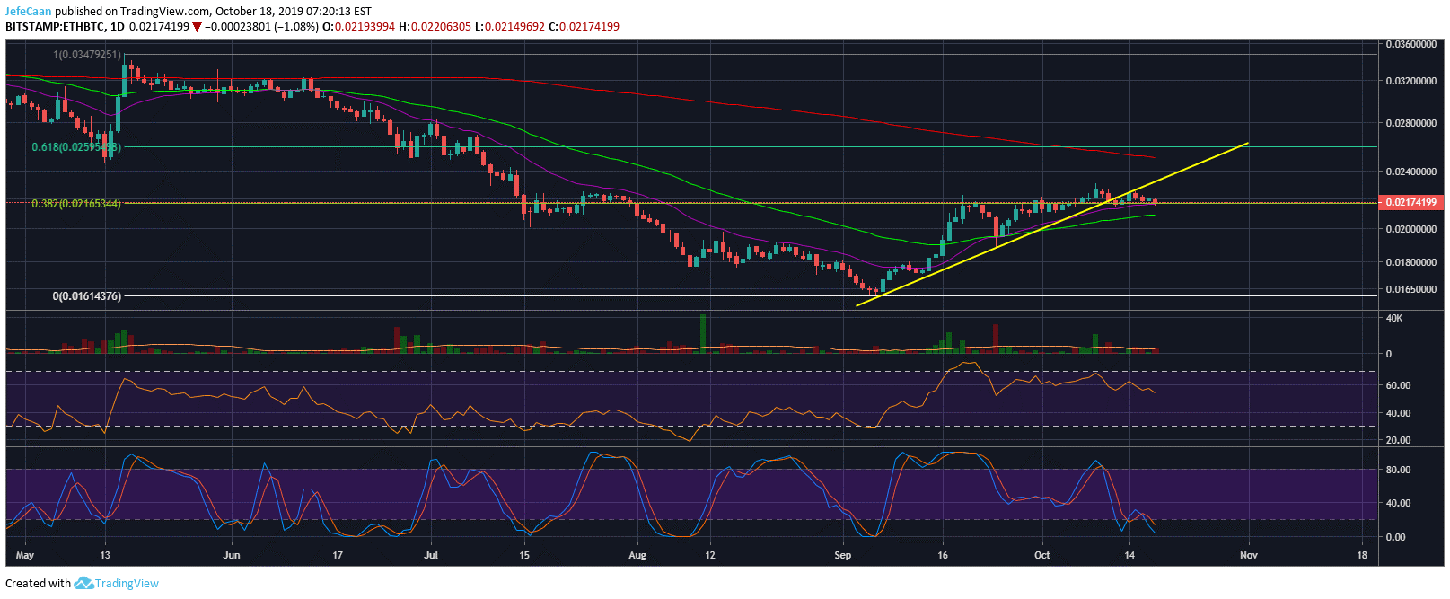 Ethereum (ETH) has just declined to the 21 EMA on the daily chart for ETH/BTC. This level also coincides with the 38.2% fib retracement level from a recent top. So, what does this mean? It means that the recent crash has not changed the bullish outlook of Ethereum (ETH) near term. If the pair ends up closing the day above the 21 day EMA, this would be a very bullish event leading to a major move to the upside in the days ahead. I think the market makers have deliberately instilled fear in the market recently to get every all bearish just before a big move to the upside. It is no surprise to me that many traders and analysts that are known to be hardcore bulls are currently bearish on the market.

The daily chart for ETH/BTC further highlights the probability of a sharp move to the upside to the 200 day EMA coinciding with the 61.8% fib retracement level if we see a daily close above the 21 day EMA. This would be a very bullish development, one that would inflict a lot of pain on reckless traders that follow sentiment of the general market. The thing is, if you think what everyone else is thinking then you are going to get the same results as everyone else and I assure you, "everyone else" does not have a very good track record in this market or any market. The reason most people lose money trading is because they listen to popular opinions. Remember, someone has to lose money for others to make money in this business. That won't work if everyone is right, so pay no mind to what everyone thinks.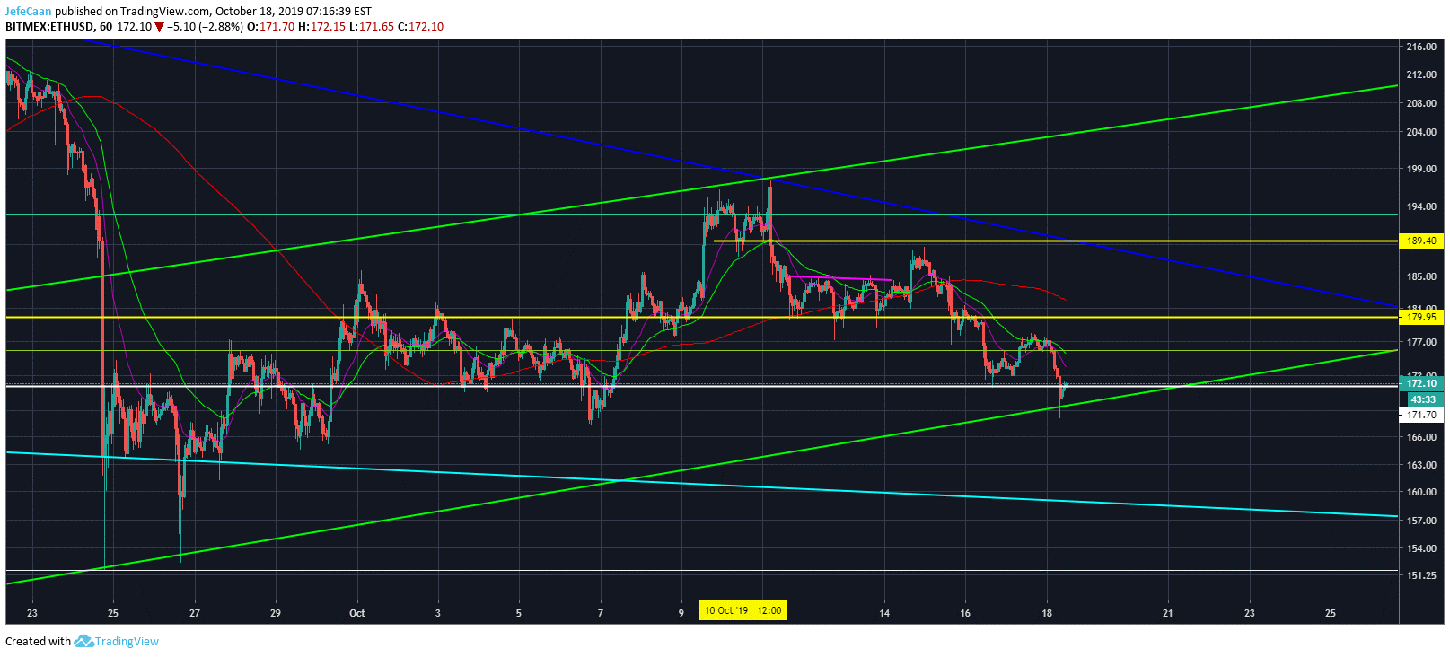 The 1H chart for ETH/USD shows us that the price has now declined to the bottom of an ascending channel which also forms part of a major bear flag. It is thus very easy to think here that we might be close to seeing a sharp decline below this ascending channel. However, the real question to ask yourself is, are you the only one waiting for a decline like this? If you look at some of the top posts on Tradingview, you would see most traders talking about a decline from current levels.
Some people do not like popular posts on Twitter or Tradingview. I like such posts and I follow them a lot. It tells me what the average investor is thinking because to me psychology is everything in this market. In order for me to understand the game plan of the market makers, it is important that I first understand what the average trader is thinking at this point. Based on my analysis, the average trader is either too scared to be bullish or complacently bearish on the market at this point. This is why even if you are not bullish, it would be a good idea to at least wait it out instead of shorting the market here because the price could shoot up a lot more aggressively than it has declined in the event of a massive short squeeze.