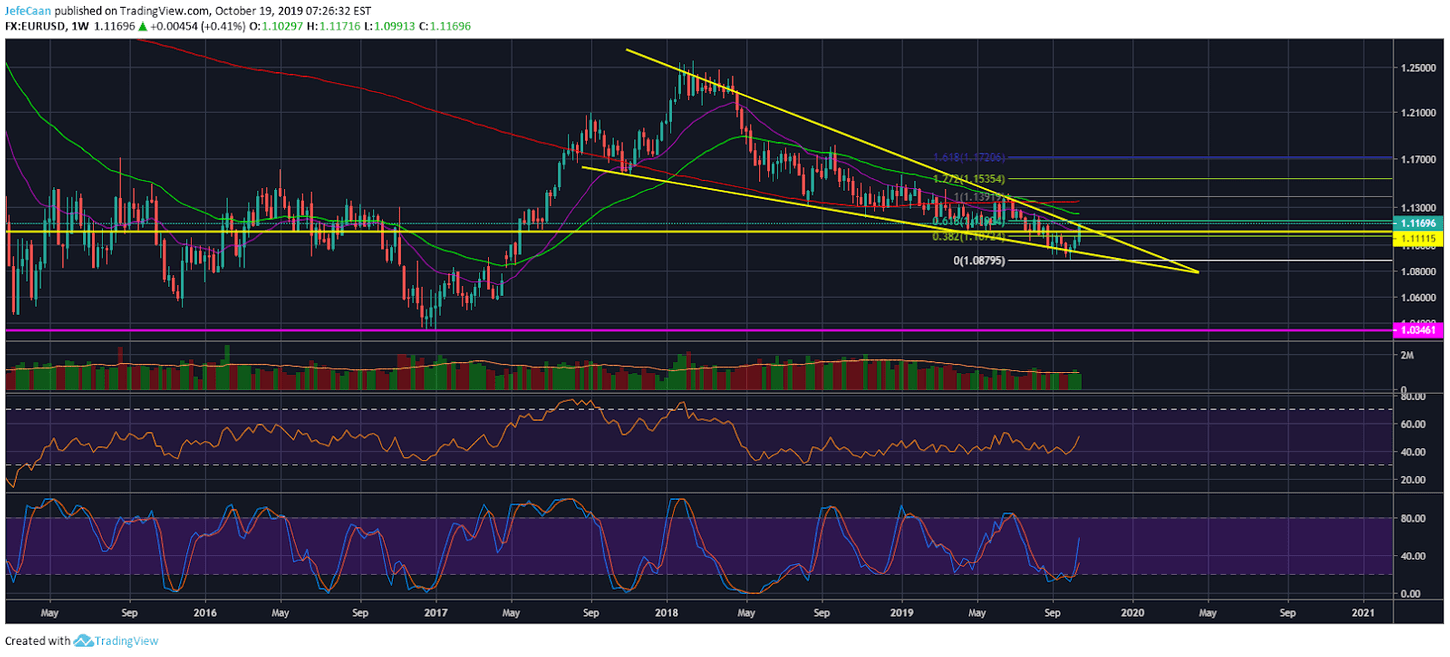 EUR/USD had a very bullish close this week as the pair ended up piercing through a strong support turned resistance and closed above the 21 Week EMA. This has changed the near term bearish outlook into a bullish outlook with the descending triangle now being converted into a falling wedge. This is a similar falling wedge as we see in BTC/USD. If the pair ends up breaking out of the falling wedge next week, this would be extremely bullish for Bitcoin (BTC) and other cryptocurrencies and we might see a strong rally towards $9,256 and potentially higher levels in Bitcoin (BTC) in the near future. Now that EUR/USD has closed above the 21 Week EMA, we expect a rally towards the 50 Week EMA next week.

In case of a bullish crossover in EUR/USD that results in the 50 Week EMA crossing above the 200 Week EMA, the long term outlook of the pair will change as well and we may have to wait a long time to see the pair decline again. In my opinion, this is perfectly in line with what we see in the S&P 500 (SPX). I think the markets are prepared for another move to the upside amid all the doom and gloom when everyone is thinking about the next recession. There is no denying that the S&P 500 (SPX) is in a terrible shape and it will have to crash hard sooner or later but in my opinion it is not likely to happen soon. In my opinion, as long as Donald Trump remains president of the United States, we are unlikely to see developments that would trigger such a crash.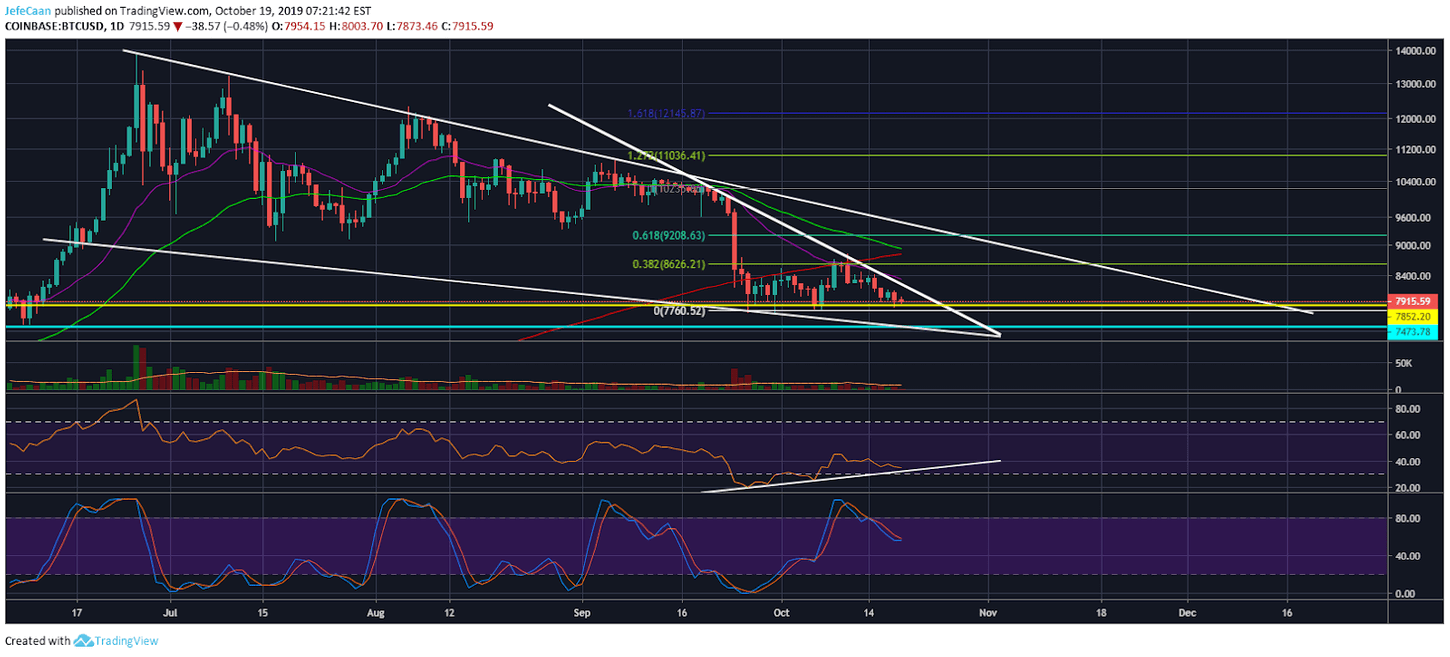 The daily chart for BTC/USD shows that the price of Bitcoin (BTC) might be on verge of a major bullish reversal just when everyone is talking about $6,000. In my opinion, this will lead to the price breaking out of the falling wedge seen on the daily chart to rally towards the top of the larger descending triangle. That descending triangle is also likely to be broken to the upside eventually inflicting more pain on the bears just when everyone is turning bearish expecting the 50 day EMA to cross below the 200 day EMA to form a death cross.
In technical analysis, it is very important to not base decisions on what could be, but what is. Some would say the 50 day EMA would cross below the 200 day EMA and some would say it wouldn't do that at this point. This is a matter of speculation and if you base your investment decision on that, it could prove to be devastating. It is no use trying to catch the top or bottom which means it would be very unreasonable to enter bearish positions expecting a death cross because it does not have to happen. In my opinion, this is a massive bear trap that could lead to some serious pain being inflicted on the bears in the weeks and months ahead just before the beginning of a major downtrend.