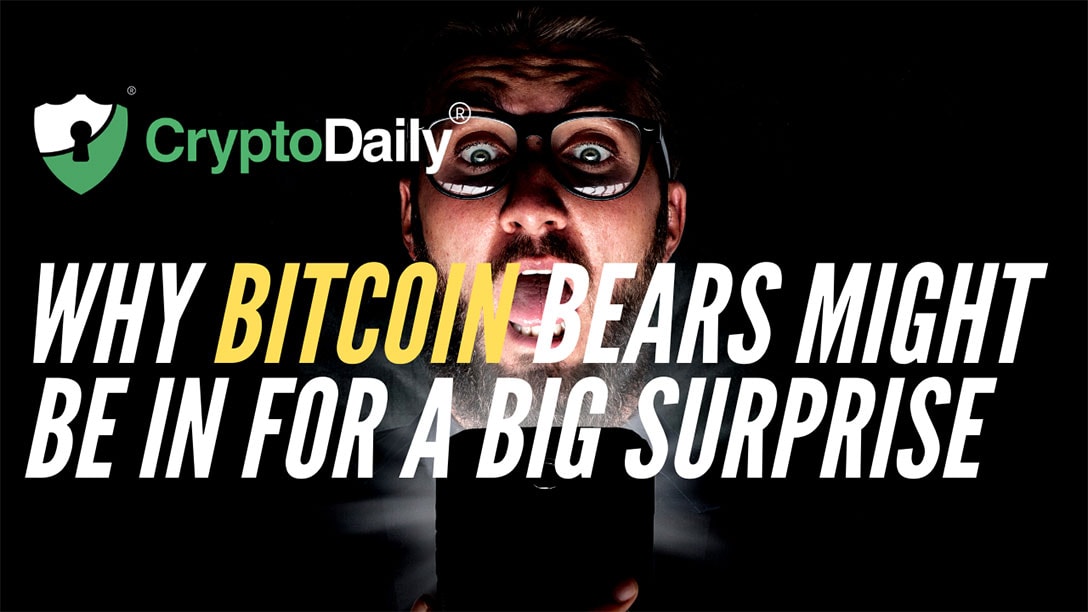 Bitcoin (BTC) is very close to a major breakout. The 4H chart for BTC/USD shows that we will have the next big move in less than four days. This is a big development to follow for a lot of traders because the bears are expecting the price to decline to $5,500 or $6,000 from current levels whereas the bulls are expecting the smaller descending triangle to be invalidated and for the price to shoot out of the larger falling wedge instead. In my opinion, the larger falling wedge has a much higher probability of playing out. Even if both scenarios were to play out, we might see an initial decline below the descending triangle to the bottom of the falling wedge and then a strong move to the upside from there.

The probability of the price breaking to the upside from here towards $9,256 and higher levels from here is very high which is why I'm not really concerned about this chart. I'm more interested in the larger descending triangle that the price would enter in after breaking out of the smaller descending triangle to the upside. One of the reasons I do not expect the price declining below the falling wedge and the descending triangle would be the larger descending triangle playing out meaning a break below a very strong support zone. In my opinion, if that were to happen, we would not have seen the price decline so slowly encouraging shorts to stack up along the way.
The 4H chart for ETH/USD shows that the price has found support on the 61.8% fib extension level. This means that there is a very high probability that we might see a move to the upside within the ascending channel that forms part of a large bear flag. That move to the upside would invalidate a trend line resistance but a lot of bears would still be looking at the bear flag to eventually play out and when it does not, it is going to inflict maximum pain on the bears just before the major downtrend kicks in. This is how it happens before most major downtrends. The market makers inflict the most pain on the bears and trap in the bulls before the major decline which in this case could be more than 70%. EUR/USD, the S&P 500 (SPX) as well as the dominance charts for Bitcoin (BTC) and Ethereum (ETH) point to the same outlook which is why it is very important to at least wait it out even if you are not convinced that the market could flip bullish near term.