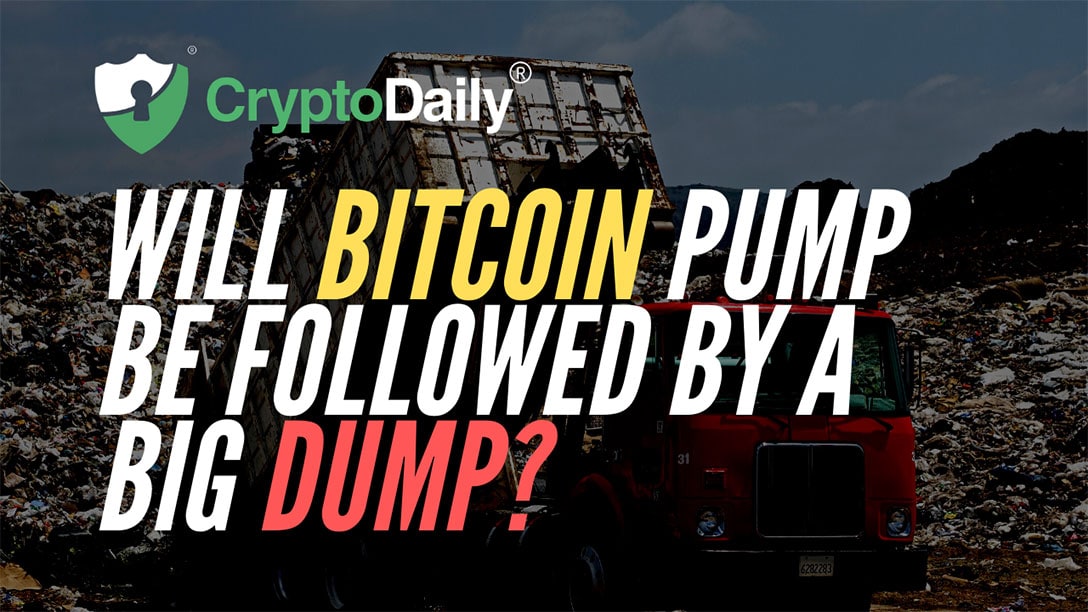 Bitcoin (BTC) has pumped hard since our last video analysis. Those of you that have been following our video analyses for the past week would have noticed that we were short term bullish on Bitcoin (BTC) because a correction to the upside was due. However, we certainly did not expect BTC/USD to pump in this manner. It has not only invalidated our plan of investing in altcoins during a potential altcoin season but the manipulated manner in which it has pumped has now raised further questions as to the sustainability of this move. If we look at the daily chart for BTC/USD, we can see that it faced a rejection at the 61.8% fib retracement level from the all-time high.

It is hard to argue that the price could break to the upside from here at this point because the probability of that happening is far too low regardless of short term potential manipulation aimed at shaking out more bears. Recent developments in the market have absolutely shattered the confidence of traders. During times of such low volatility, it is these traders that maintain real liquidity in the market. After these moves, most of such traders would lose hope due to foul play in the market. Institutional investors or serious investors from traditional markets looking at all this would consider this market a joke and would refrain from getting involved in this market for a long time. In other words, we are a long way from a new all-time high now and this shattered confidence will take a long time to restore.
The daily chart for ETH/USD shares a similar outlook. It is even more bearish because Bitcoin Dominance (BTC.D) is expected to rise further now that it has broken past the key 38.2% fib retracement level. This does not bode well for the altcoin market and as we can see, most altcoins have already declined below key support levels against Bitcoin (BTC). EUR/USD now shares a bearish outlook as it remains in a downtrend and could fall further within the falling wedge as it did the last time. Meanwhile, the S&P 500 (SPX) could rally towards a new all-time high but there isn't much hope as the market is expected to decline sooner or later. The Fear and Greed Index is now recovering as retail investors are getting optimistic again. It is extremely alarming for investors to turn bullish in the face of such naked manipulation. It is time they realize that if the price can pump 40% in two days, it can dump 40% in the same way.