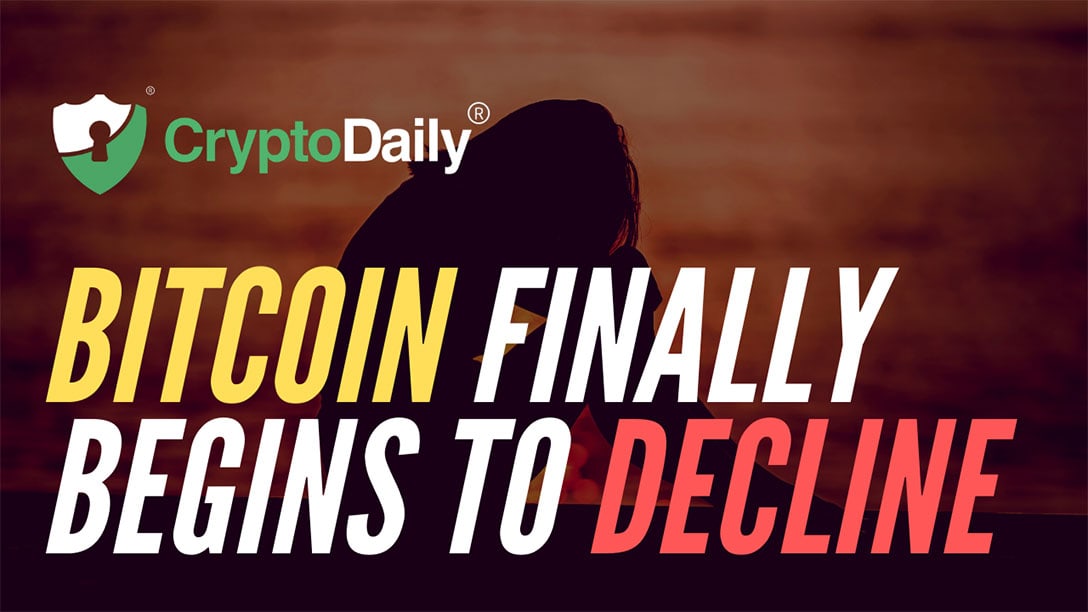 Bitcoin (BTC) has finally started to decline. We have now seen the price embark upon a major downtrend as the price has finally crashed below $9,000. This was a very important level that we have been watching for the past week and it is therefore important to wait for confirmation and see if the price closes or below this level. The 21 Week EMA is going to be an important level to watch to see if BTC/USD can manage to remain above it. If the price closes below it, then the decline is likely to be very brutal. There is a very high probability that the price will continue to decline from here but I don't expect it to decline straight towards the bottom of the descending channel. There will be phases of rise and fall.

There is no doubt though that the bulls have lost control for now. The price could find temporary support and attempt a short term comeback but from this point forward, it is likely that the bears will come out victorious. The most interesting development at this point was the decline in EUR/USD. We have been discussing for a while how major markets like the forex market and the stock market have a strong impact on what happens in the cryptocurrency markets. If we look at the 4H chart for EUR/USD, we can see that it plunged below the 200 EMA on the 4H time frame and then closed below it. That is when we had a clear signal that the downtrend in Bitcoin (BTC) was about to come into effect. In other words, the close below the 200 EMA on the EUR/USD chart served as a leading indicator. We can see how BTC/USD declined well after EUR/USD had declined.
The S&P 500 (SPX) is also showing signs of a potential bearish reversal. We might see it decline in the near future to the trend line resistance turned support. We would want to wait for confirmation to see how it holds up around that level. If the index declines below that support then that would be the beginning of a brutal downtrend. However, if it holds above that level and rallies higher from there, then we might see further sideways movement in the cryptocurrency market as well before the major decline. The Fear and Greed Index has now turned to Fear after the recent decline. We can also spot a trend line support on the Fear and Greed Index which I think is a good indicator to tell us whether this fear would be short lived or not. In any case, this is not the time to be looking for buying opportunities; this is the time to be looking for selling opportunities.