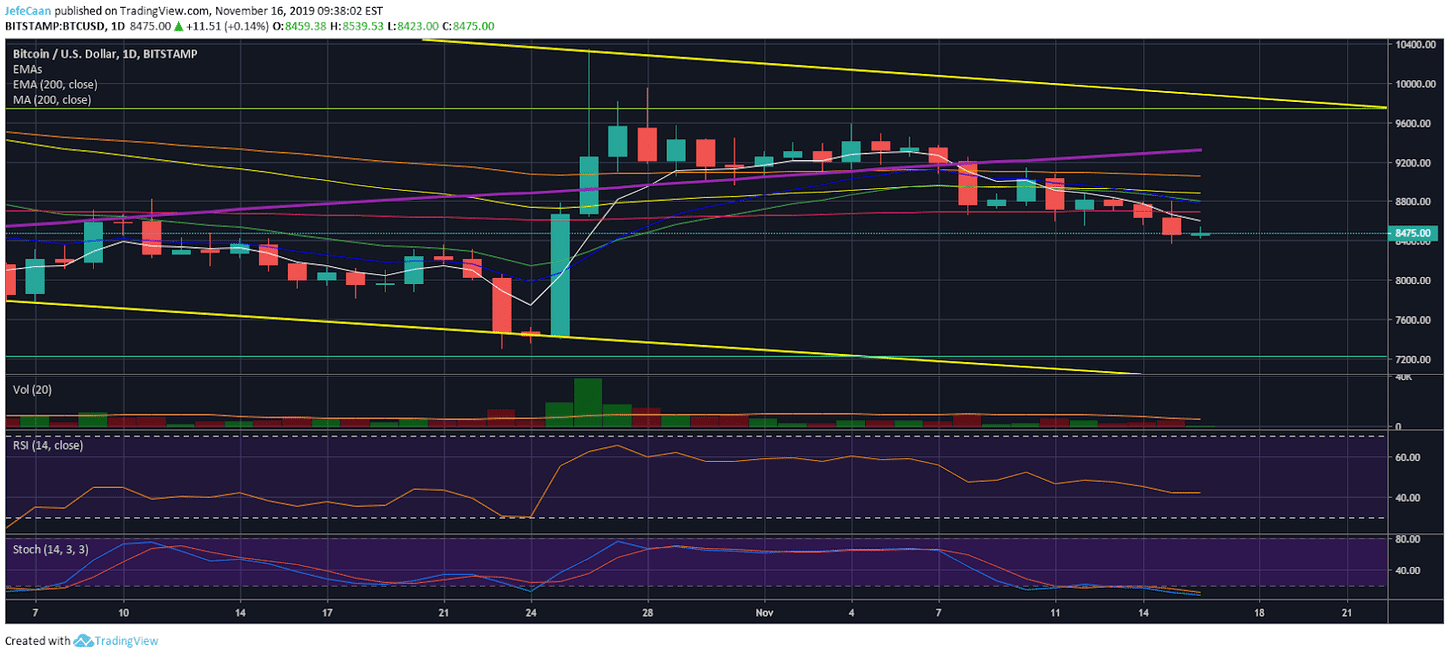 Bitcoin (BTC) has finally entered bearish territory. The price has now closed below the 200 Day EMA for two consecutive days. It is very likely that we might see a sharp decline in BTC/USD from current levels in the days ahead. However, traders need to watch out for manipulation because we still see attempts to shake out the bears. In the past few days, we have seen numerous attempts to shake out the bears at key turning points. There is usually a big spike that ends up liquidating shorts which is then followed by a move to the downside. So, the price ends up doing what it is supposed to do anyway but without those retail bears onboard.

It is important to realize that the stakes are too high for a lot of people at this point. So, it makes sense that they are not going to let so many people win that easy. Besides, they want to keep the bulls optimistic and trap in as many of them as possible before the next decline. Recently, we have seen many renowned traders and analysts change their minds as they are now expecting a bullish breakout from here. While anything is possible in this market, I think the most likely outcome is a bearish move and not a bullish one from this point forward. Bitcoin (BTC) has been trading within a descending channel for a long time and it has respected this channel. Until and unless it plans on breaking out of it which I consider to be quite improbable at this point, the price should decline towards $7,238 from here.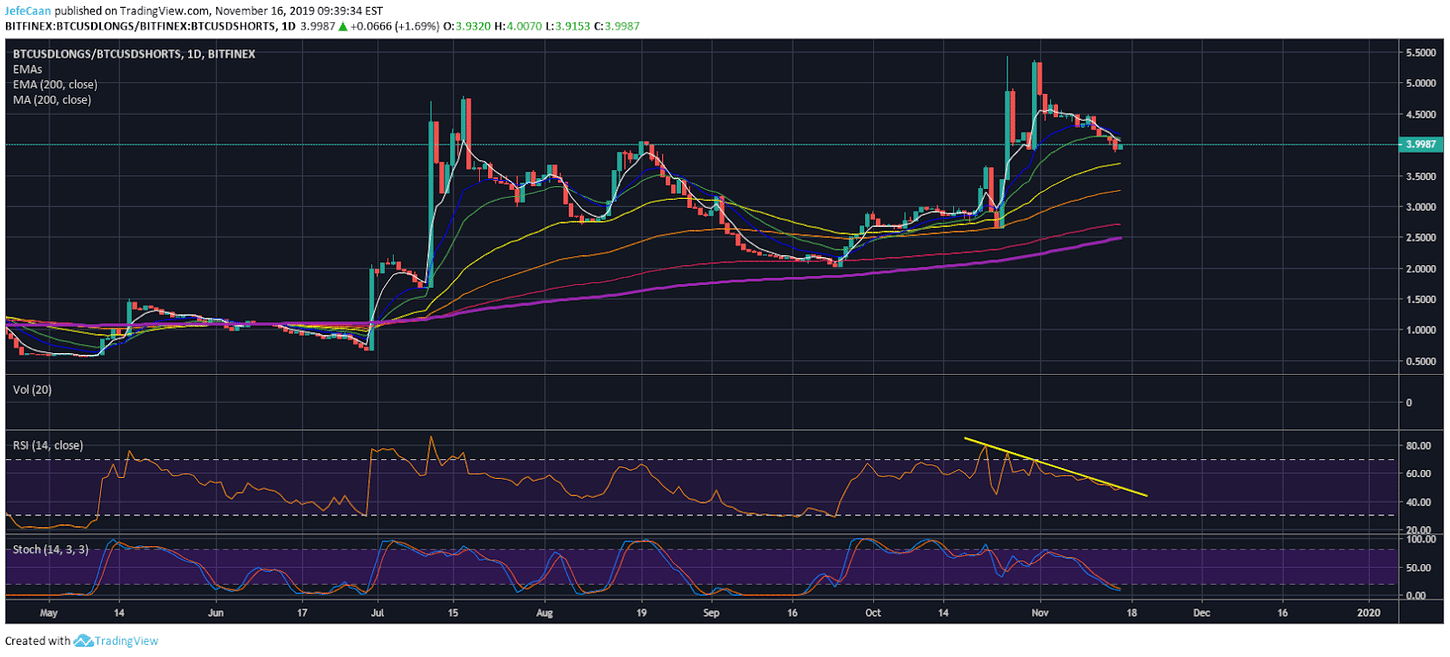 There is a lot of volatility on shorter time frames which often gets traders confused as to the direction the market is going to take. Trading on shorter time frames without taking the big picture into account is no different than gambling. If we look at the daily chart for BTCUSDLongs/BTCUSDShorts we can see that a big move is around the corner. The ratio is expected to decline aggressively and it would be reasonable to assume that this would happen in the case of a series of longs getting liquidated as the price declines.
While short term price action can be confusing, the big picture always remains clear. Bitcoin (BTC) has been long overdue for a sharp decline and conditions are now ripe for such a decline. It would not be surprising to see the crash during this weekend or the first few days of next week. We might see some pumps along the way to stop the bears from getting onboard but as long as BTC/USD remains below the 200 day moving average, it remains in bearish territory and therefore at risk of massive downside from current levels.