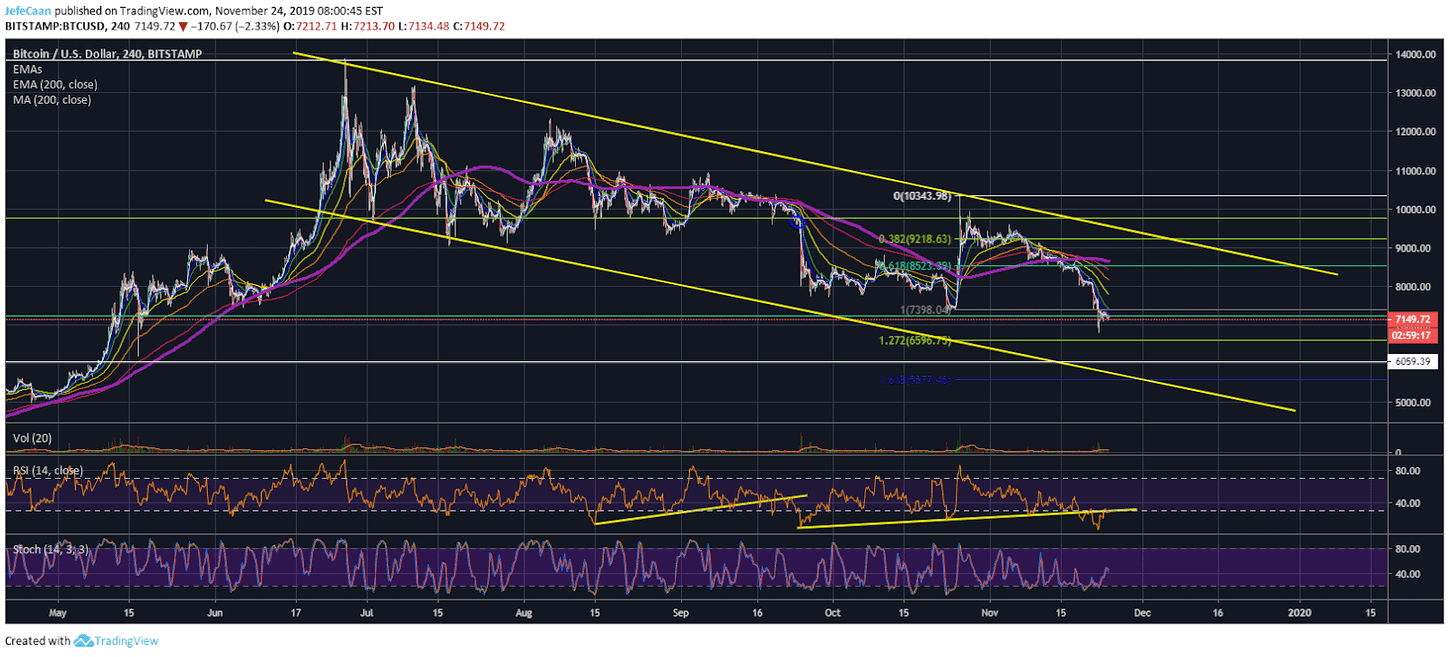 Bitcoin (BTC) has not seen any attempts to rescue the price so far. We have seen the occasional liquidity pumps here and there but not a sustained from the recent lows. This has now put the price at risk of further decline within the descending channel before any short term trend reversal. The 4H chart for BTC/USD shows that we could still see another crash similar to the one before which would bring the price down right to the bottom of the descending channel. It is pertinent to note that the vast majority of traders are still too optimistic and hoping for a temporary rally to $8,700 and higher levels from here. A surprise crash to liquidate more bullish positions can thus not be ruled out at this point.

The technicals support further downside in BTC/USD but at this time we could have seen a relief rally. It is now beginning to become clear that we may not. We could still see an attempt to rally towards $9,000 but it would be hard to see that happen from current levels now that the near term outlook has changed. That rally is more likely to follow from $6,089 or any higher levels that the price finds support on like the 38.2% fib extension level at $6,596. The probability of another decline from current levels is quite high at the moment although it remains unclear how low the price will fall before some short term relief can be seen. If this decline is similar to what we saw last year in November then we can expect this descending channel to be broken as the price declines below $6,000.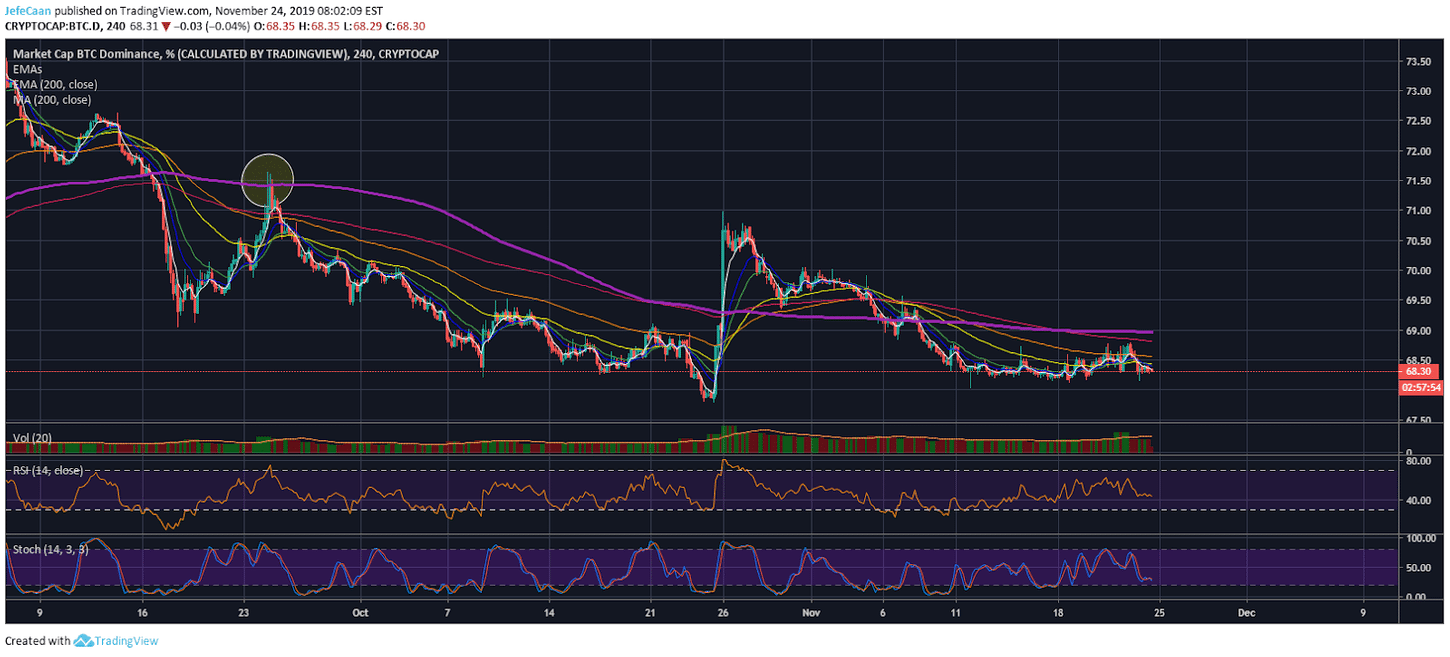 The 100 Week EMA has been a key support for Bitcoin (BTC) that we have been watching it to defend. So far it remains above it but the odds of it plunging below the 100 Week EMA by the end of the day are quite high. If BTC/USD closes the week below the 100 EMA, the chances of a short term relief rally would be reduced significantly and we would then be expecting a sharp decline down to the 200 Week EMA. The 4H chart for Bitcoin dominance (BTC.D) is another indicator that tells us that the correction might not be complete yet.
When the last crash came to fruition, we saw a retest of the 200 EMA and then a decline below that. When Bitcoin dominance (BTC.D) entered a downtrend after facing rejection at the 200 EMA, that is when we knew the correction was over. So far, that has not happened this time. There is now a lot more room for Bitcoin dominance (BTC.D) to rise which is why it would not be surprising at all if Bitcoin (BTC) crashes 15% or more from current levels in the near future. It would be a good idea to wait it out rather than trying to catch the knife because BTC/USD could decline straight to the 200 Week EMA without seeing significant upside short term.