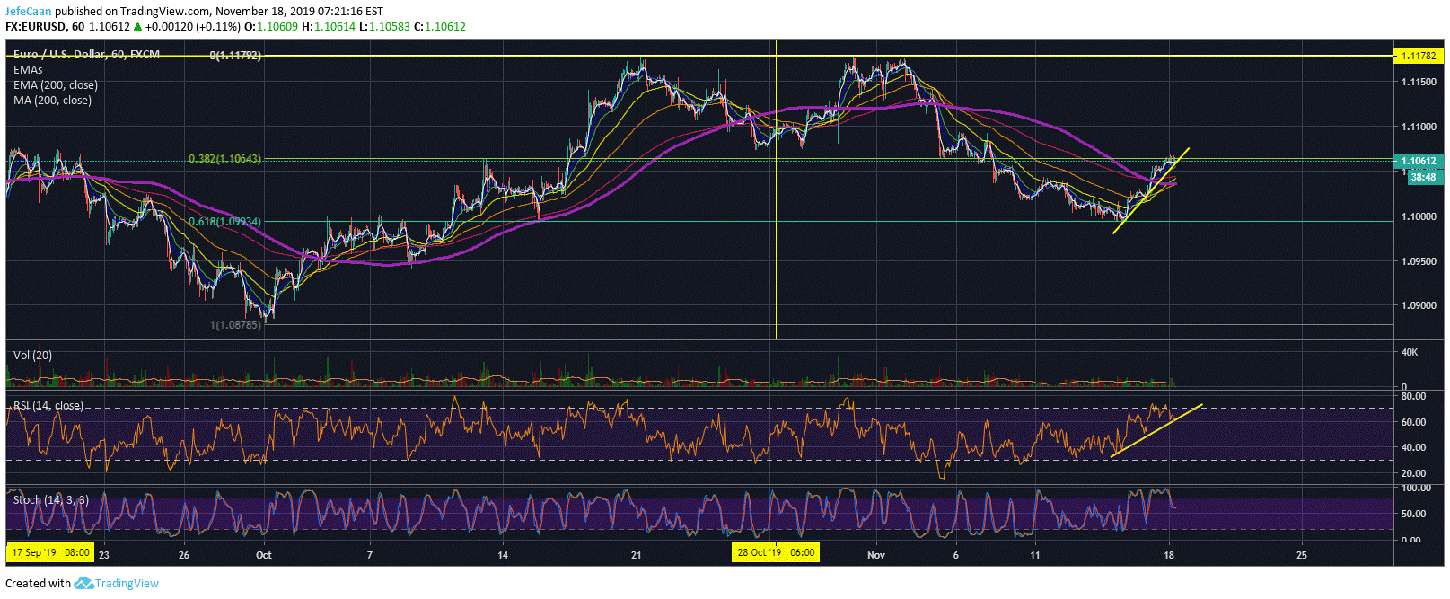 Bitcoin (BTC) keeps on stalling the inevitable. The price managed to break below a key support over the weekend but it climbed back above it because it wasn't supposed to happen just yet. The 1H chart for EUR/USD tells us why. Last week, the forex pair closed just below the 38.2% fib extension level. There was a strong probability that the 38.2% fib level would be tested next week. There was no way to tell whether EUR/USD would break past this level or face a rejection and fall lower. This is why BTC/USD could not make a decisive move before that had happened. So, we saw Bitcoin (BTC) attempt to break lower over the weekend but those moves were invalidated by a series of manipulated pumps.

The price of Bitcoin (BTC) is more prone to manipulation at this point than it has ever been throughout this cycle. There is a certain level of manipulation in every market but in this market it is too naked. I am no stranger to manipulation because I have been trading penny stocks long before cryptocurrencies were a thing. However, even in those markets, we have not seen such naked manipulation. If a stock broke below a key support and there was bearish momentum building up, then we would see it decline. However, in this market we have seen the most unprecedented cases of manipulation where the market is so blatantly misled into following a certain move and then that whole move is invalidated by one big pump or dump and the exact opposite starts happening in that very instance.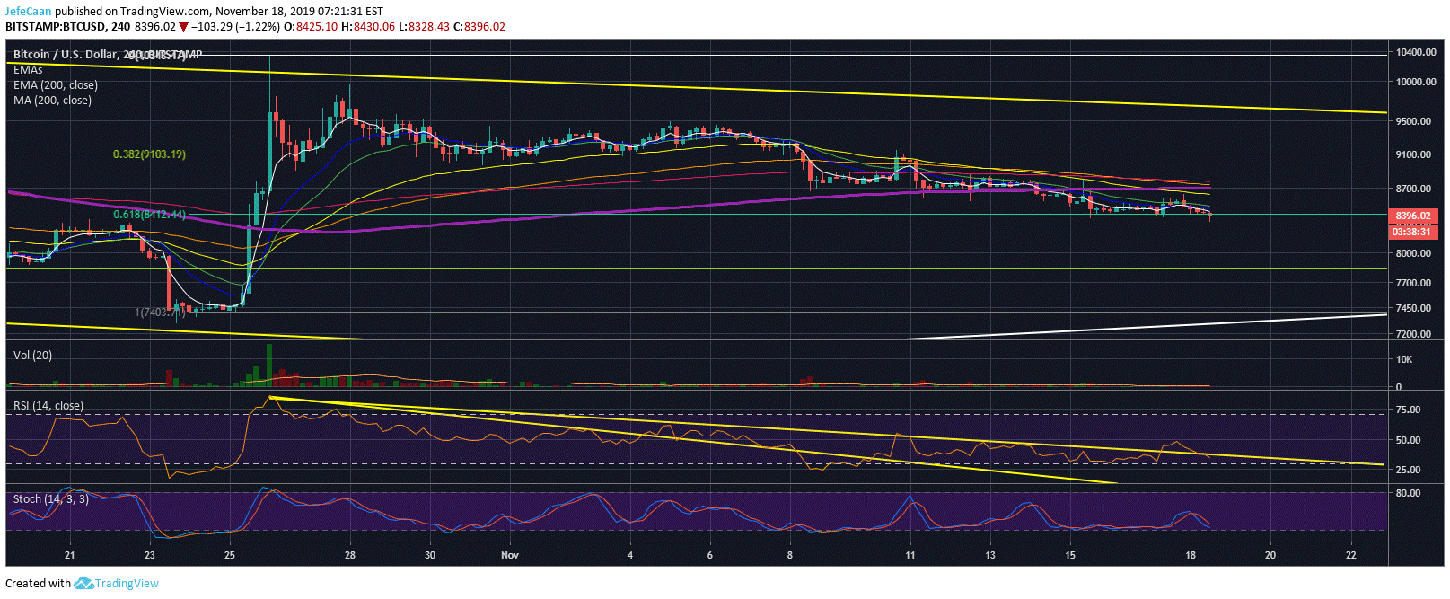 Bitcoin (BTC) is currently resting on the key 61.8% fib extension level around $8,412. If this level is breached, we can expect a sharp decline in the price. This chart for BTC/USD has a major crash written all over it. That crash is going to happen sooner rather than later but when it does happen it will be too late for most of the bulls or the bears to do anything about it. The last time, we saw a similar crash, the price plunged more than 20% in a matter of hours. This time, it could decline a lot more considering it pumped a lot more.
The cryptocurrency market is primed for a sharp decline at this stage. Expecting this market to rally higher at this point is a recipe for disaster. The S&P 500 (SPX) has been on a bullish spree which has made some investors in this market too comfortable in expecting a similar rally in Bitcoin (BTC). If the S&P 500 (SPX) starts to decline from current levels to begin its long overdue correction, it would be extremely devastating for Bitcoin (BTC). It is therefore not worth the risk to keep holding cryptocurrencies at this point or buy until BTC/USD breaks out of the descending channel and begins a new uptrend.