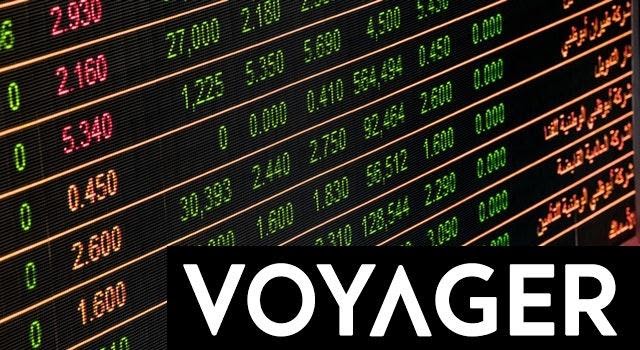 As we kick off the new decade and the second quarter of the 21st century, we look back at 2019 and the years before. Bitcoin was born a decade ago and stands to be a staple of the rest of the 21st century as rooting is established within the financial system and adoption continues to grow year over year. In the past decade we saw it's value go from several pennies to around $20K in a feat never witnessed before in human history; the birth of a non-governmental currency that stands to challenge the establishment and transfer wealth to people from all walks of life and create new opportunities globally. With 2019 ending, you can still access a trustworthy chance to capitalize on a free $25 in Bitcoin and be delighted with the Voyager app for iOS and Android.

Voyager came online earlier in 2019 and has continued to achieve amazing feats throughout the year, including offering a great sign-up incentive of $25. The company initially rolled out to most of the United States where they currently operate. They went public on Canadian and German exchanges and have raised significant capital to do things like buy ETHOS and rebrand it as the Voyager Token; which now earns a 5% interest monthly for HODLers. Further, they enabled a 3% interest for Bitcoin held in their exchange.
The initial Voyager release in February was limited to iOS. Late in 2019, Voyager finally went live with their long-awaited Android app. While about 12 coins were available for trade at the start of the year, many more coins have been opened for trade throughout the year. Further, the exchange has enabled the ability to transfer coins to and from your wallet on their exchange, building trust with their growing base of customers who wish to have control over their investment journey.
There is much to look forward to in 2020, as Voyager continues to make announcement after announcement with high impact to their customers. They just announced additional interest options in 2020 on Ethereum, Litecoin and BCash. It is likely a trend that will continue as they create many incentives for investors and traders to use their exchange. They have been working hard to get footing internationally and will likely make announcements of going live in other countries like Canada, Germany, Britain and others as the year unfolds.

Voyager as a public company ensures it holds a certain level of accountability to the public and to its customers. It must comply with various regulators and bring value to its stakeholders. The company matured greatly in 2019 and it has clearly established a strategy of bringing innovation and tangible and immediate value to its customers. They move quickly and with clear intention to spearhead the exchange space ahead of big competitors like Coinbase and Binance.
If you're looking to take advantage of Voyager's $25 sign up offer, just click here and sign up within a few minutes. Your crypto will be added to your account within several days which can be traded or HODLed. Voyager has continued to be an exciting place to exchange crypto throughout 2019. As they continue to add value in 2020 and beyond, you can be sure to stay tuned for more exciting news.
Marcus Henry is an American Journalist with over 11 years working in the tech industry. He has been actively involved in the crypto community for the past three years and currently works out of Austin, Texas. He covers breaking news, writes perspective pieces and reflections, and conducts interviews with industry professionals and community members. Follow Marcus Henry on Twitter- @MarcusHenryHODL
Disclaimer: The information above does not constitute investment, financial, trading or any other sort of advice and you should not treat any of my content as such. I do not recommend the purchase, sale, or holding of any cryptocurrency or other product and nothing I write about should be deemed as an offer to purchase, sell, or hold a cryptocurrency or other product or service. Please do your own research and consult a certified financial professional before making any investment decision. There may referral links contained in the content above.