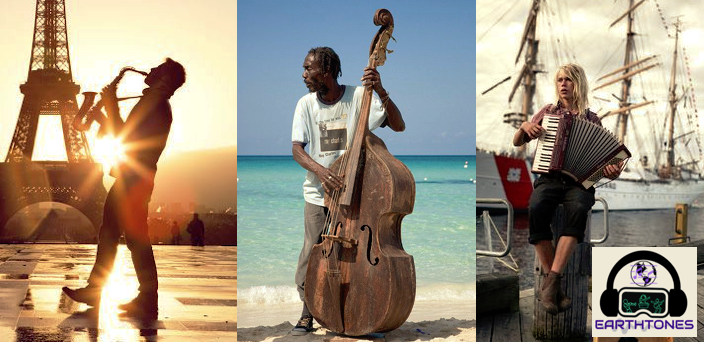 Saying that the music industry had a few very rough decades is an understatement for the fragile giant. The 80s brought about the cassette tape, which introduced the ability to disseminate free copies of music, and the 90s took it even further with CDs and MP3s. Transmitting music via illegal peer-to-peer applications resulted in a massive loss to the music industry in the early 2000s, which also gave rise to the MP3 player and legal online music stores. The 2010s brought us online streaming services such as Spotify, Pandora, Apple Music, and Amazon Music which offer robust subscription services instead of the traditional pay-per-album or pay-per-single model. As we enter 2020, blockchain technology stands to give music executives a real shakeup by empowering grassroots artists and their fans to experience, engage and influence music in an entirely new and immersive way.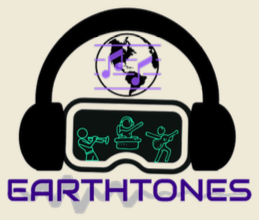 EarthTones is a next-generation immersive live music app and interactive token network running off of their ERC20 token, JADE. Their mission as an independent platform is to enable musicians to reach and grow their fan base from all corners of the globe, and for fans everywhere to discover and empower a new class of musicians they discovered first. EarthTones targets to give musicians who use their app an opportunity for more control over their journey, ownership of their music, and monetization options unlike any other platform before. Earthtones is dedicated to ensuring there are never any corporate ads, partnerships, or influence from record labels; bringing a balance to the over-commercialized world of music.
EarthTones works by enabling musicians to livestream their performances from anywhere through the EarthTones app. Performances can be viewed right on the EarthTones mobile app, which offers HD, 4K and immersive 360 VR experiences. Fans viewing the performance can interact with the musicians in real-time, easily share the experience with friends through social media, earn referral tokens, and tip their favorite musicians in EarthTones' native JADE token. Of all current streaming music apps, EarthTones is the only one incorporated with a blockchain; enabling a transparent and balanced, global playing field (stage?) for musicians to earn money easier.

The app's native token, JADE, functions within EarthTones as the utility token for all its internal transactions. The token was built upon the ERC20 token standard, a specific token standard to help ensure compatibility among various token interfaces. The token is the means for how musicians are tipped by their fans within the EarthTones app. JADE being an ERC20 token means it can easily be exchanged by the musicians within the app for other cryptocurrencies like Bitcoin and Ethereum, or fiat currencies like the US Dollar and Japanese Yen. The token has a cap of 90,000,000 ever created in total, with 30,000,000 tokens available at initial circulation beginning April 1st, 2020.
The music industry has had a choke hold on musicians and their fans for the last century, controlling what and who and how we hear, and engage. EarthTones offers a real solution to the problems musicians have faced with exposure to a wider audience through their revolutionary mobile app and decentralized JADE token. With a new ecosystem built to give a louder voice to skilled global DIY musicians while providing a high-quality, interactive entertainment experience for fans, EarthTones could soon change the way we discover and consume music in the 21st century, and ensure musicians don't have to worry as much to make next month's rent. With Earthtones App transforming the mobile phone into a global, 24/7 on-demand music festival, how long will it be before musicians dream of going JADE instead of Platinum?
Marcus Henry is an American Journalist with over 11 years working in the tech industry. He has been actively involved in the crypto community for the past three years and currently works out of Austin, Texas. He covers breaking news, writes perspective pieces and reflections, and conducts interviews with industry professionals and community members. Follow Marcus Henry on Twitter- @MarcusHenryHODL
Disclaimer: The information above does not constitute investment, financial, trading or any other sort of advice and you should not treat any of my content as such. I do not recommend the purchase, sale, or holding of any cryptocurrency or other product and nothing I write about should be deemed as an offer to purchase, sell, hold or use a cryptocurrency or other product or service. Please do your own research and consult a certified financial professional before making any investment decisions