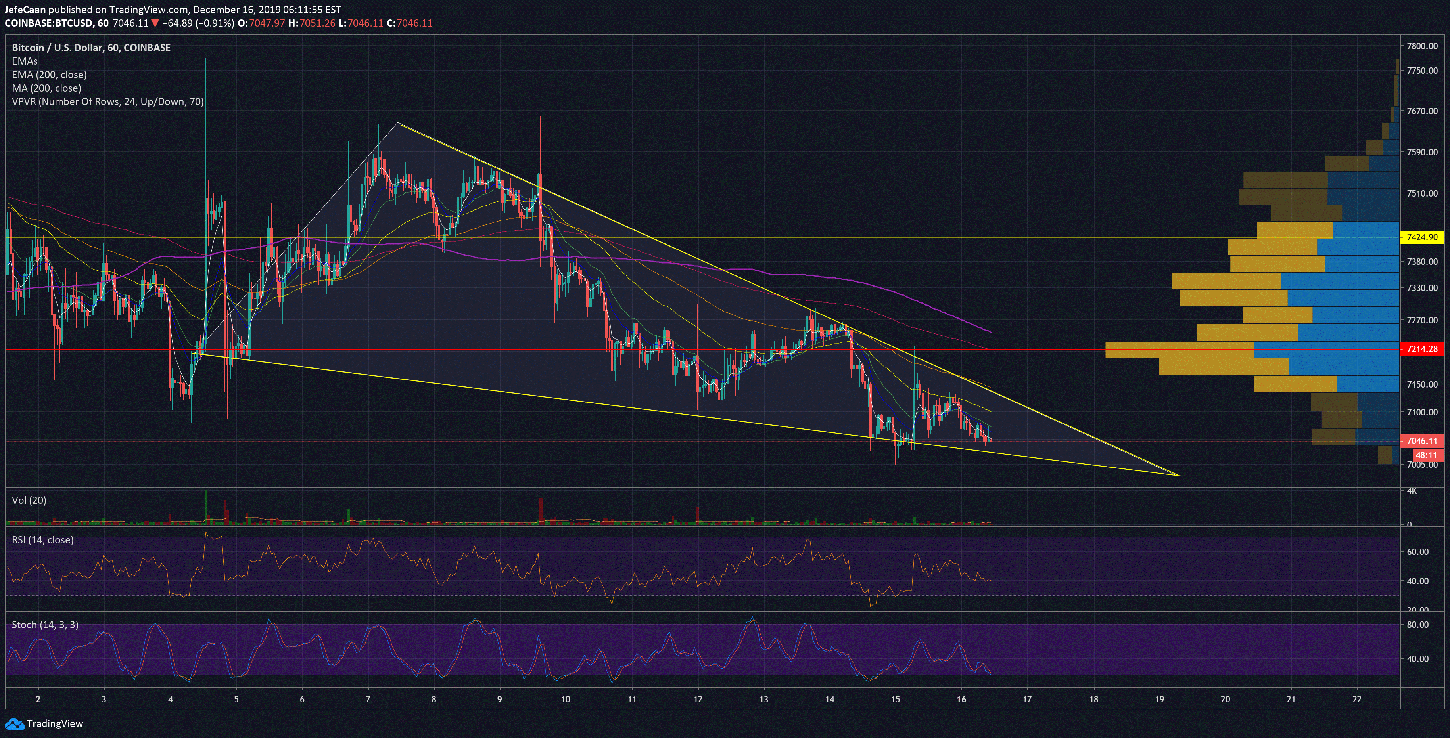 Bitcoin (BTC) bulls are not backing down just yet. In fact, to the very contrary they might enjoy another wave of optimism as the price takes retail bears by surprise. So far, we can see BTC/USD trading close to the bottom of the falling wedge with the potential to fall further but the large falling wedge that we see on the 1H chart is also quite likely to come to fruition sooner rather than later. In case of a successful breakout, we might be looking at a near term price target of $7,214. It could get extended well beyond that level in case of a stop hunt which does appear very likely considering the market makers would want to trap in more bulls before the next downtrend.

The vast majority of retail traders are already long term bullish which means that any potential move to the upside here would give them more reason to FOMO into the market and play into the hands of the whales and market makers. Meanwhile, the bears might be taken by surprise in case of a strong pump to the upside. This pump could get extended in case of a short squeeze which is why the bears need to be very careful here. The Fear and Greed Index is back at "extreme fear" which is another reason not to be overly bearish on the market just yet. Even though the falling wedge on the BTC/USD chart has yet to play out for us to consider being near term bullish, it is important to note that we could see a big pump in a matter of minutes similar to what we have seen just yesterday but much more aggressive.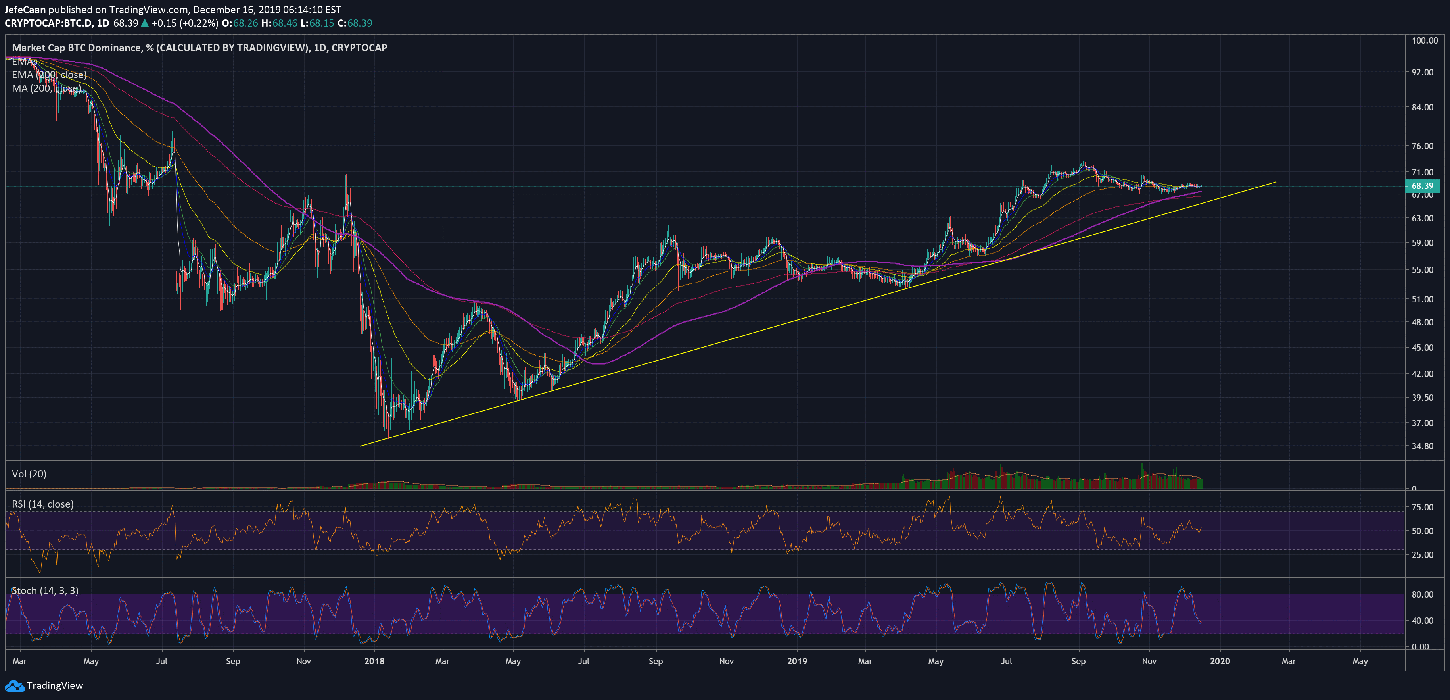 Bitcoin dominance (BTC.D) is at risk of declining down to the 200 day moving average and eventually down to the trend line support. If that happens, we might see big moves in the altcoin market near term. Yesterday's weekly close was also quite bullish for the cryptocurrency market as the price of Bitcoin (BTC) managed to close above the 100 Week EMA.
If Bitcoin dominance (BTC.D) declines further, we could have a rally in altcoin near term but as we can see on the daily chart for dominance, it is not likely to fall below the trend line support. If it falls support on this trend line, it means that Bitcoin dominance (BTC.D) will rise further in the weeks and months ahead which would only be happening over a longer period if the cryptocurrency market was in a downtrend and Bitcoin (BTC) was holding its ground better compared to other coins. So, while Bitcoin (BTC) may take retail bears by surprise near term, the bears still seem to be on the right side of the trade long term.