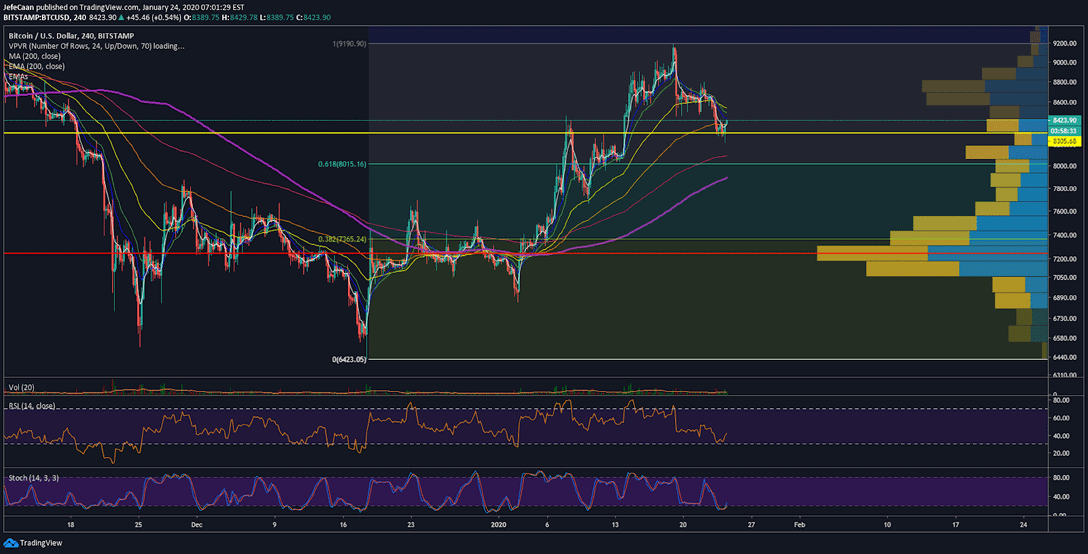 Bitcoin (BTC) saw one of its most unprecedented cases of manipulation in October of last year when the price pumped 43% in less than 48 hours. The move was aimed at triggering a massive short squeeze which inflicted serious pain on the bears. Now, the stakes were high that time but they were not as high as they are now as Bitcoin heads into the Chinese New Year of the Rat. The big players in this market that literally run the show have one simple objective which is to milk the market till its proverbial udders fall off. This is why they are still not done with preying on the bears because there are still plenty of retail bears that expect the price to drop like a rock.

As long as there are delusional bears left in the market, the big players will prey on them. This simultaneously achieves another objective which is their main objective and that is to trap in as many bulls as possible before the major downtrend kicks in. It is very important to realize that if the price can pump 43% in two days, it can fall by a lot more in a much shorter time. As the popular adage goes, "bulls go up the stairs, but bears go out the windows". We can see now that BTC/USD has found support at the $8,300 level which is a strong S/R zone with a lot of trading activity. A fall down to $8,000 is still possible but we are now waiting for confirmation to see if the price will end up making a decisive move this weekend.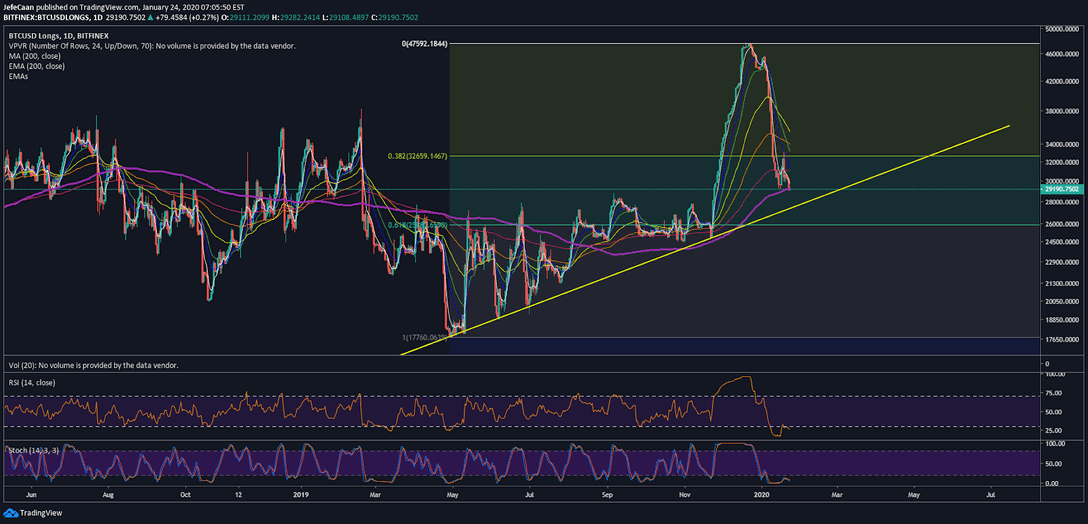 The daily chart for Bitcoin longs shows us that we might yet see another uptrend in BTCUSDLongs in the near future. So far, it has declined down to the 200-day moving average but it could decline lower to test the trend line support once again. When that is tested, we would then be looking at another potential uptrend in the number of longs. Longs/Shorts ratio data from Binance shows that the bulls are extremely optimistic at the moment.
This optimism is not ill-founded considering a lot of work has been put into carefully crafting a narrative that "Bitcoin is going to rally before the next halving". Whether or not that ends up happening is another story but that is what the majority of traders believe at the moment. Contrarians might want to wait for the next bull trap to form before entering bearish positions. The sentiment is positive and the big players are determined to capitalize on that which is why it would be a good idea to wait for a false breakout before entering bearish positions.