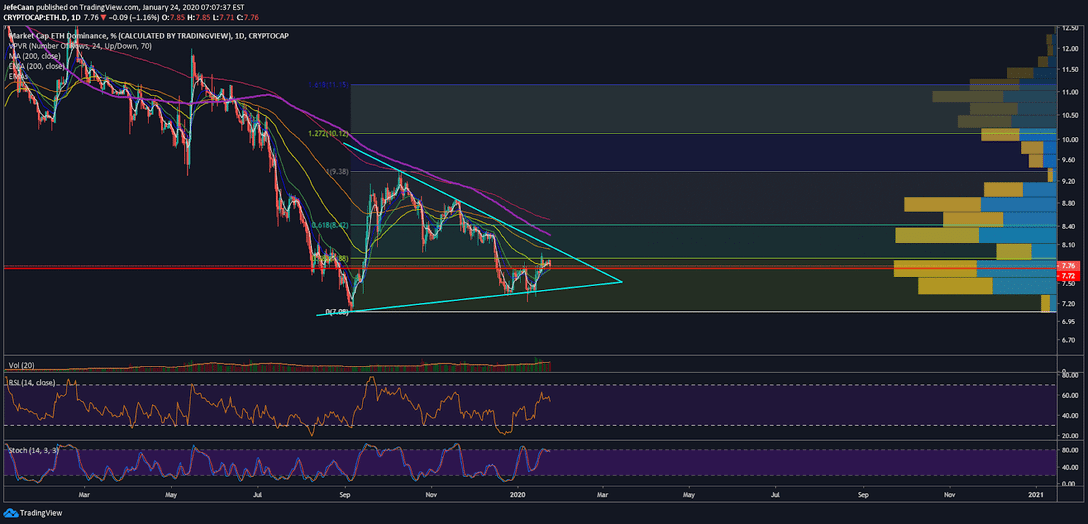 Ethereum (ETH) is down a lot more than Bitcoin (BTC) for the day and risks further downside. However, now that the mainstream media is all bearish on cryptocurrencies near term, as contrarians, it is time that we look at the opposite side of things. The daily chart for Altcoin dominance (Others.D) shows that it is trading within a bearish pennant that has previously led to significant further downside. Now, there is no denying that the same could happen once again. However, before it does, altcoins may still have limited room to rally. It is important to note that this should not be construed as an opportunity to go long but as an opportunity to look for bearish entries.

The altcoin market has been under attack for a long time now. We have seen Bitcoin dominance (BTC.D) rise significantly recently and the fact that it is trading within a large ascending triangle means that it could put the whole altcoin market in jeopardy once again. This is therefore not a good time to be thinking about going long on altcoins. Quite the contrary, it may a good time to think about going short on some altcoins that have benefited from the halving FOMO recently. Trading altcoins is certainly a lot riskier than trading Bitcoin and should therefore be approached with caution and proper risk management in place. It could for the same reason also be a lot more profitable.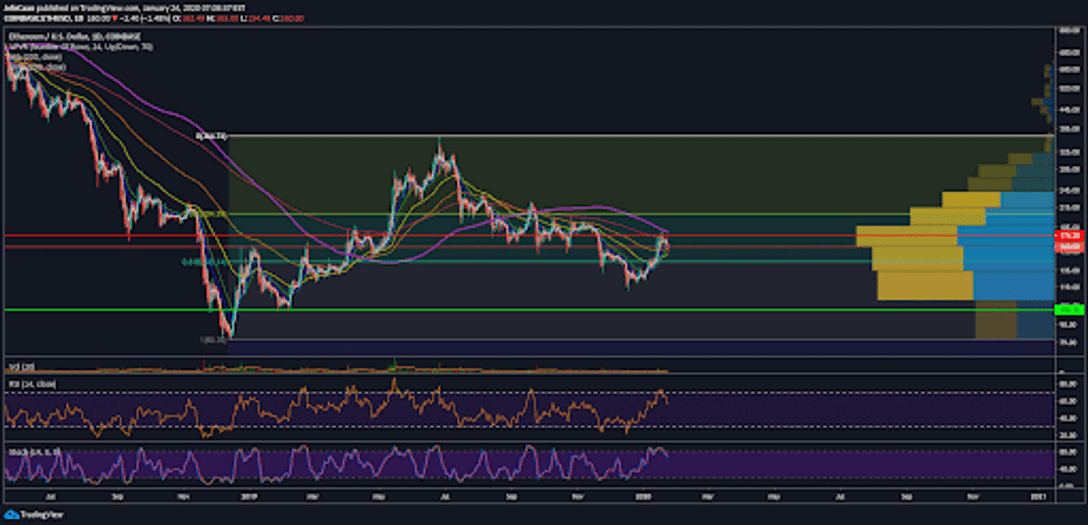 Ethereum (ETH) is at risk of a lot more aggressive downtrend than most anticipate. It is easy to lose track of even the most basic of charting principles when one lets sentiments and emotions get in the way. The exact same thing is happening at the moment with the majority of traders are laser focused on the next halving and how they think it would pump the cryptocurrency market. However, they so naively ignore what is happening right in front of them with the price having faced a strong rejection at the 200-day moving average and now on the verge of further downside.
It is very important to realize that if the price declines down to the $80 level once again in such a short time, it is extremely likely to break below that level and fall much lower. It would not be surprising at all to see ETH/USD at $60 or lower when that happens. There is thus no need to overcomplicate things. The price remains in a bear trend and so we expect further decline. If at some point the 200-day moving average is breached and the price shoots past that, we would wait for multiple confirmations of a bullish reversal during which time we might change our view. Barring that, we remain bearish long term and will continue to remain so until the trend is broken.