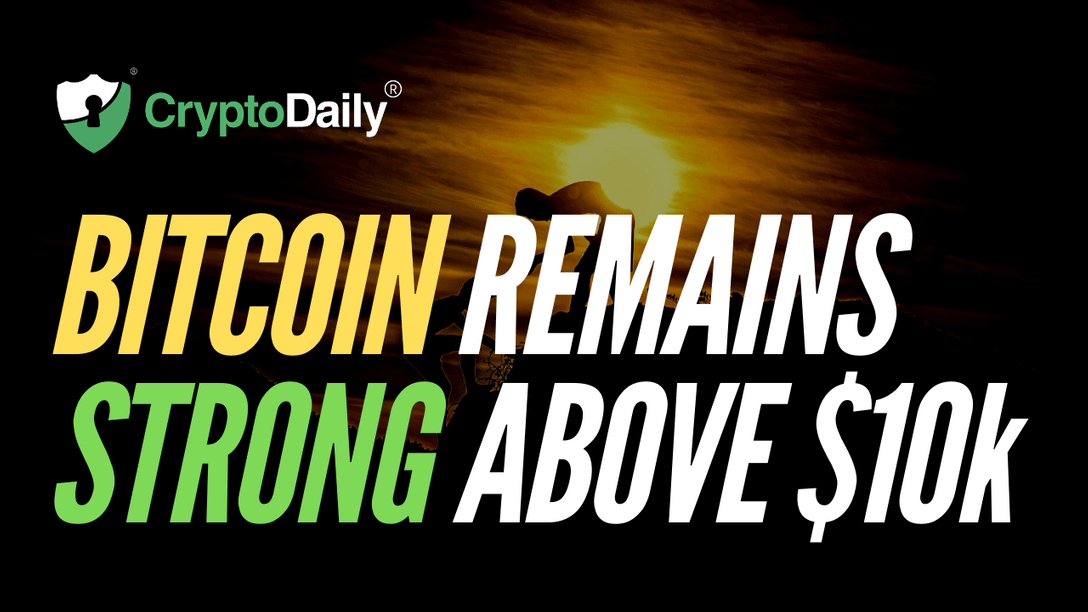 Bitcoin has made an impressive move past $10k. Yesterday when we were talking about how BTC/USD had room to rally further the price was trading in the $9.6k zone but most indicators were lining up to suggest that it was likely to happen. Technical analysis is one aspect of the overall analysis but we also need to remain focused on the social side of it. We noticed that a lot of the super bullish influencers on CT had turned bearish yesterday and they were expecting a decline down to $8.5k and lower levels. Most of these Twitter accounts are really good indicators in themselves which is why I think we need to use them often.
The recent move in the cryptocurrency market corresponded to a similar move in Gold when XAU/USD shot up past $1,600. Bitcoin has now found support on the $10,090 level which corresponds to the 61.8% fib retracement level. In addition to that, the price remains above the 200 MA on the 1H time frame. As long as the price remains above these levels, I still think that the bulls have no reason to worry just yet. However, the ETH/USD chart tells us that we might see a retracement in the near future. We could see Ethereum decline to the trend line support in the days and weeks ahead after which it could resume its uptrend. Ethereum could still shoot past the ascending triangle to begin a major uptrend towards $300 and potentially higher before the upcoming halving.

On the stock market front, we can see that the S&P 500 (SPX) closed above the 5 Day EMA yesterday which was a strong signal that the index is not prepared to decline just yet. We can see that Mike Bloomberg's recent attempts to stand up to Bernie Sanders seems to have reassured Wall Street that there is still hope that Bernie might not get the Democratic nomination. They tried their best to stop Bernie from getting the nomination in 2016 and they are at it again. Meanwhile, the Coronavirus outbreak seems to be slowing down. All of this means that the stock market could continue to rally for a while which will give the cryptocurrency market a little more room to complete its uptrend before the upcoming halving.