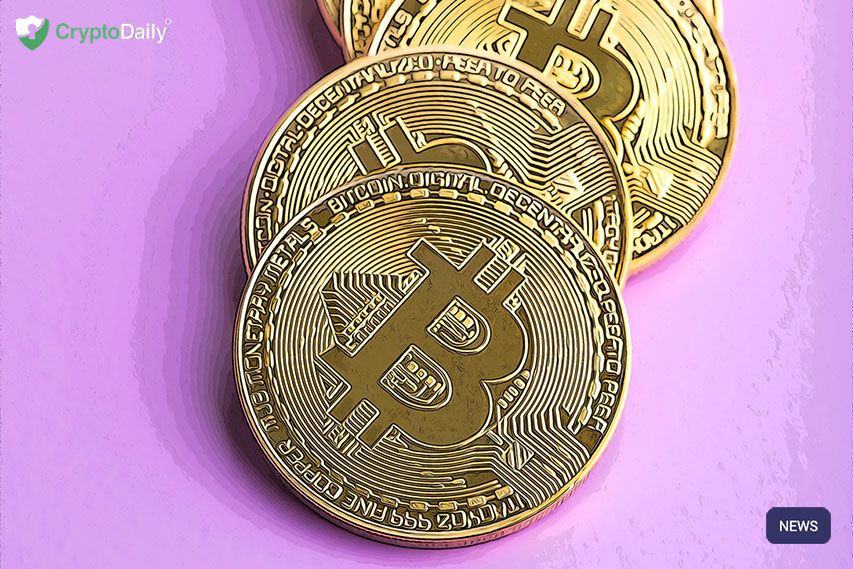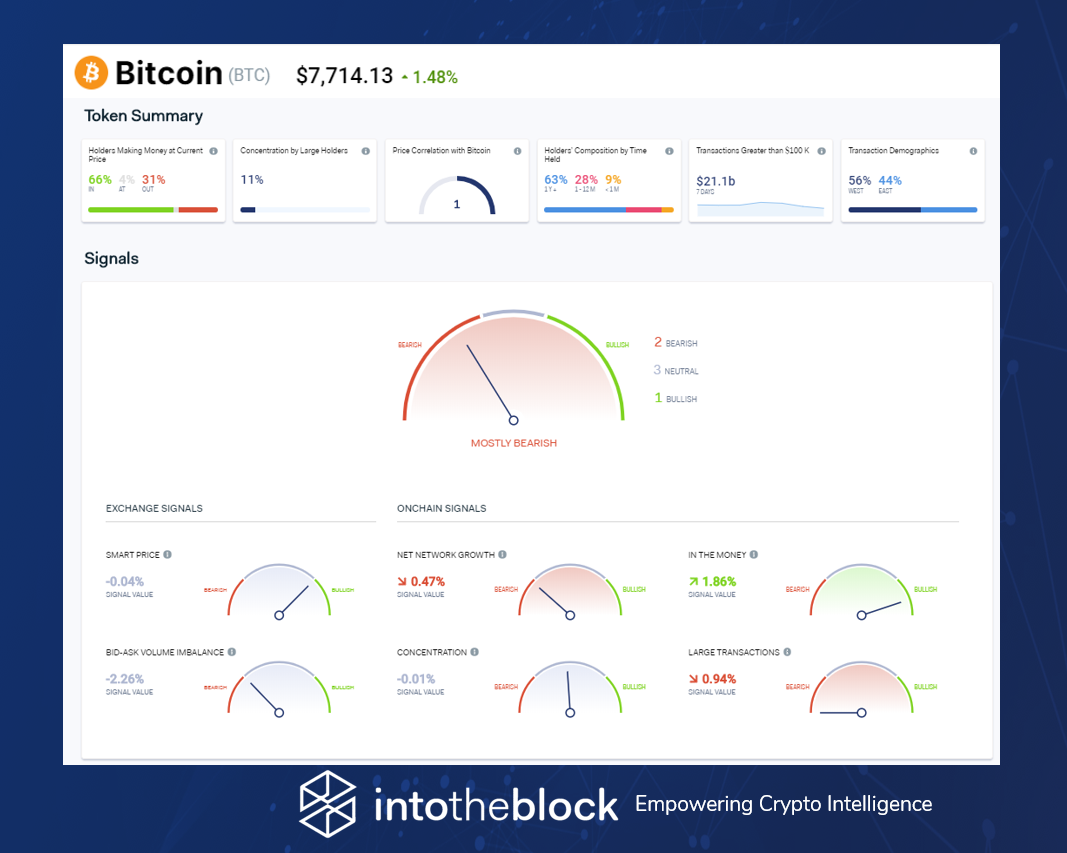 Yes, it finally happened. 2 months after the biggest drop in 7 years, Bitcoin recovers and reaches the 7,500 mark again on Friday, April 24.
This financial crisis has challenged many of the preconceptions about the market behavior of Bitcoin and there are plenty of macro factors that can be associated with the increasing price. However, market datasets offer a more technical glimpse into factors that might influence short term movements in the price of Bitcoin.
For today, let's focus our analysis on five simple metrics that can be easily understood by any crypto enthusiast to explain the recent behavior of Bitcoin.
Futures Price for the Bitcoin Contracts expiring on April 24 were above $7,500

A few days before expiring the contract, some of these contracts were trading below $7,000. This shows traders were forecasting a price increase.
On-chain transactions greater than $100k were consistently increasing 4 days before Friday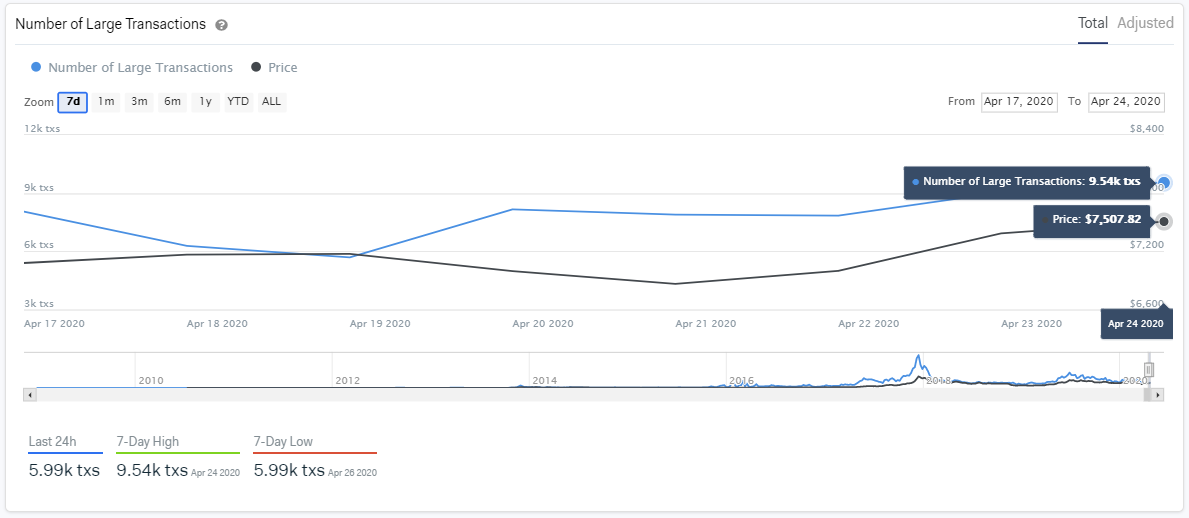 Since April 19, the on-chain volume for these large transactions started to increase consistently until Friday, when a peak of 1.08 million Bitcoin's and $8.09b were transacted to push the price to $7,500.
The network activity went through the roof.

On April 23rd, a total of 939 thousand addresses were active and 40 thousand new addresses were created, this increase in the network activity was reflected in the price of Bitcoin.
New Money was flowing into Bitcoin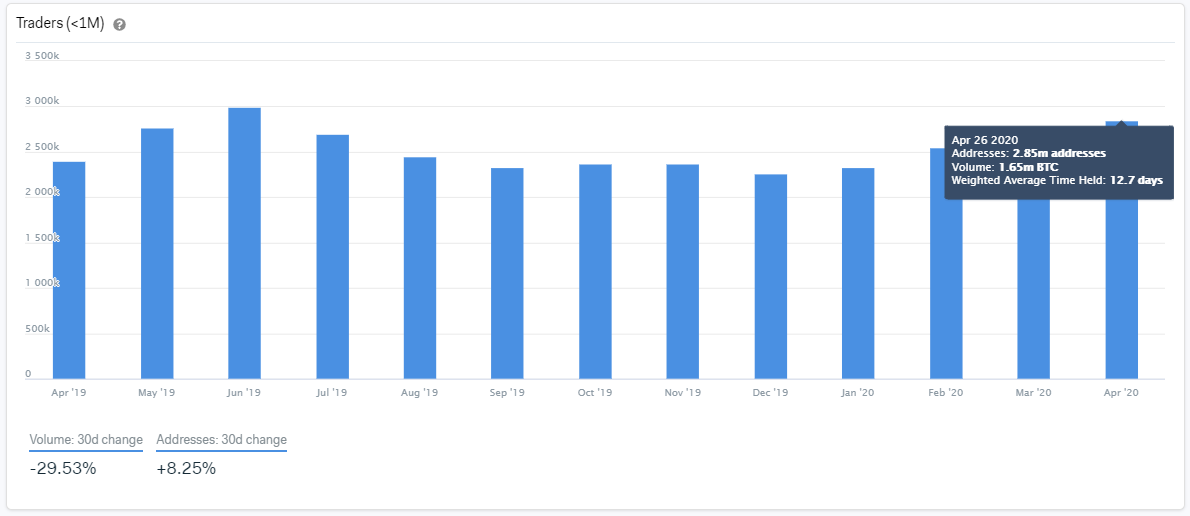 After the market crash of March 12, the volume of new addresses entering the network and actively trading saw a 8.3% increase in less than one month.
Even after the market crash, the number of addresses holding Bitcoin for more than one year reach a new all-time high.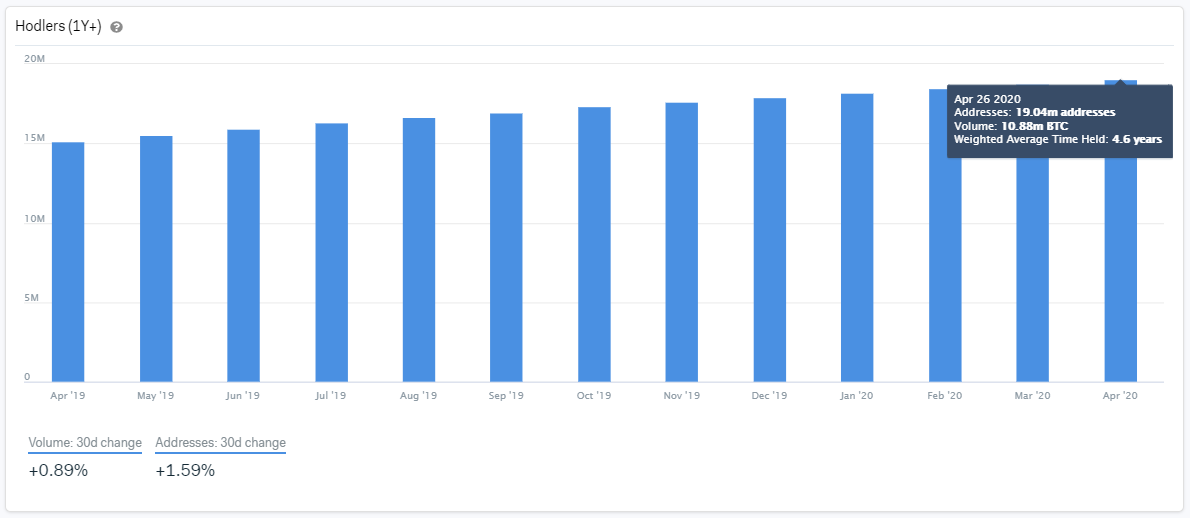 The number of addresses holding Bitcoin for a period of more than 1 year saw a 25% increase from April of 2019 to April of 2020, for a total of 19.03 million addresses holding 10.88m BTC.
Where is the price of Bitcoin going now?
We saw how using some on-chain metrics combined with futures explained how the price saw a big increase, but you may be wondering where is the price going now.

At the moment of writing the price of Bitcoin is $7,714.13, and it's up 10.2% during the last 7 days. Using our In/Out of the Money Around Current Price indicator (IOMAP), we see that there are close to 1.5 million addresses that could push back on Bitcoin getting passed $8,000. Looking at the levels of support, $7500 looks like it could hold strong with 1.17 million addresses holding almost 830 thousand BTC. With this analysis, Bitcoin could have problems going higher than $8,100 and don't fall below $7,500 soon.