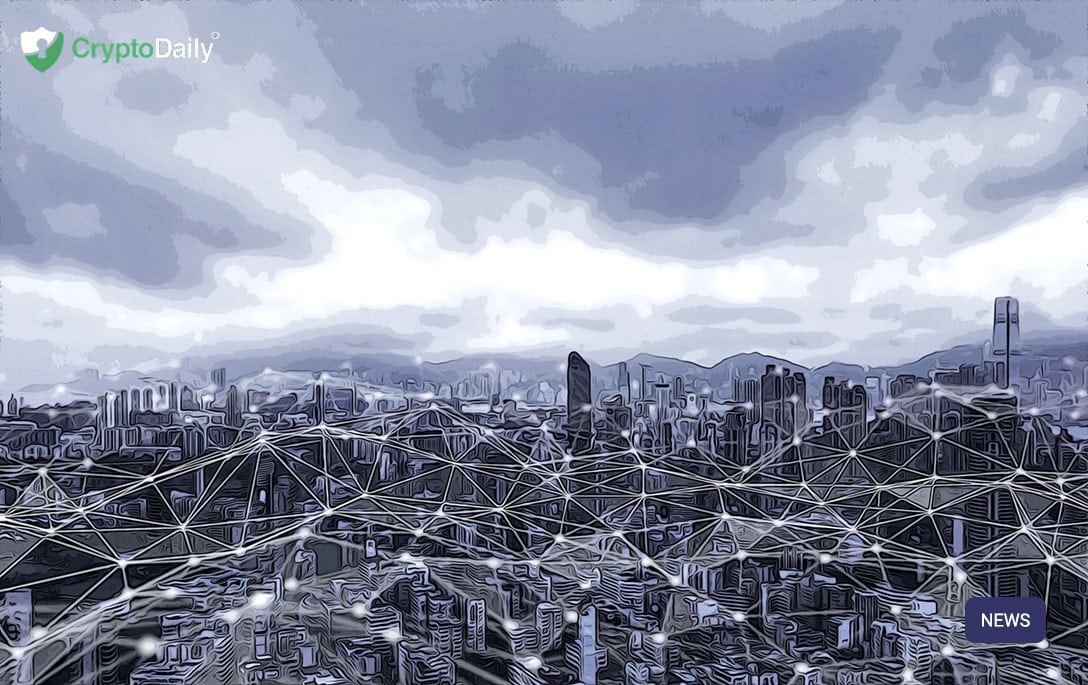 Blockchain technology is on the rise and gains momentum with each year. So, that's not a surprise that more entrepreneurs tend to dive into this niche and experience the benefits of distributed technologies for their businesses. That's why more and more blockchain startups appear on the horizon. Some of them don't last for long, while others are consistently growing and shining with great ideas.
We're here to discuss the best blockchain startups of 2020 that may completely change the industry. Keep up with this post to learn more!
Solve.care
Industry: healthcare
Solve.care is a global blockchain healthcare platform that helps Care Administration Networks (CAN) By using Care.Wallet, clients can find healthcare providers and schedule appointments at any time. Furthermore, patients can report symptoms via the app and get fast responses from the doctor. Additional features, like a ride to a healthcare establishment, improve the overall user experience.
As for healthcare providers, they also gain obvious benefits. Solve.care allows doctors to manage prescriptions during the appointment. Right after the visit, doctors receive payment for their services. After a period of time, doctors can monitor their performance metrics and get rewards for treatment results.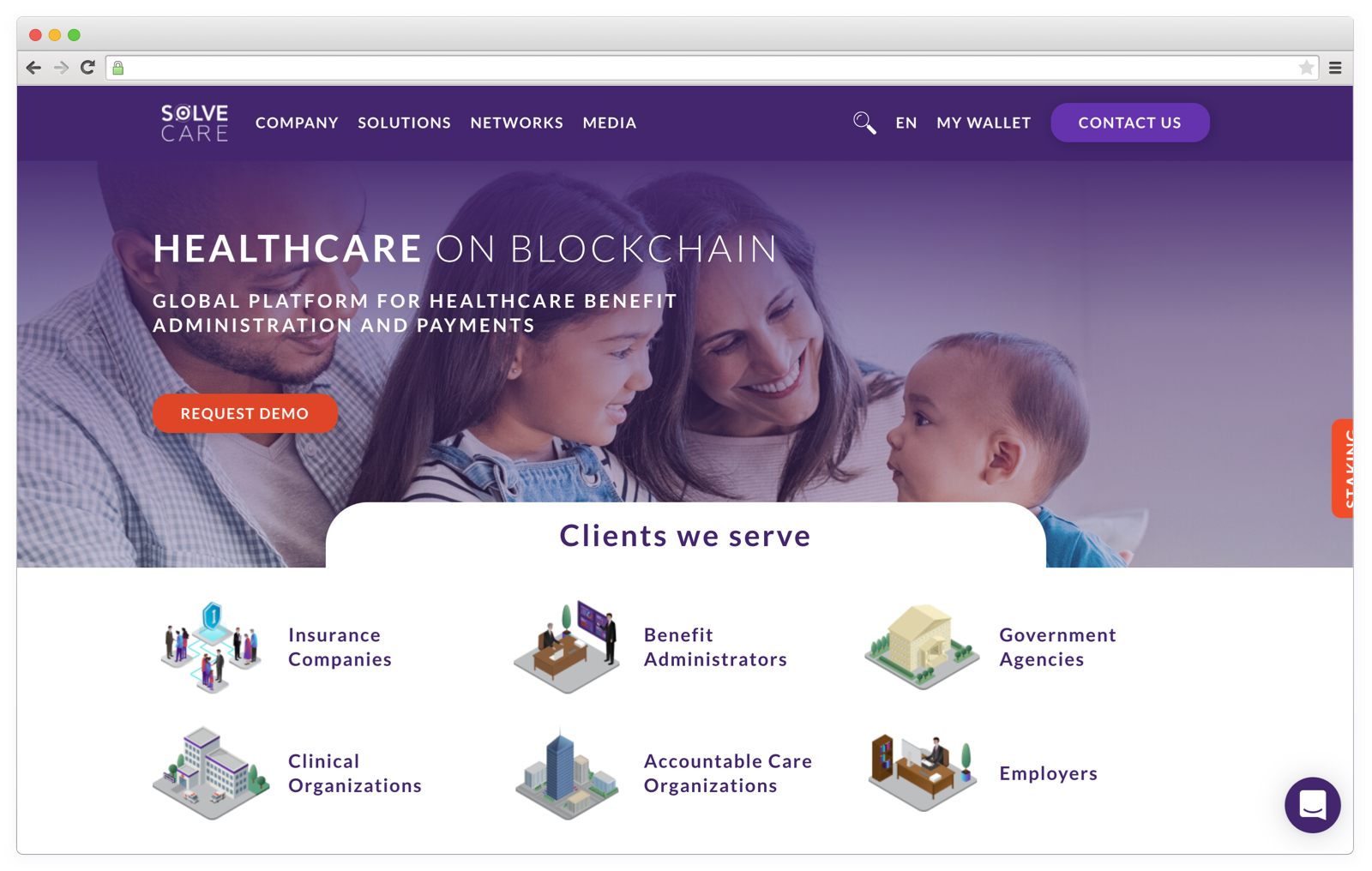 Colendi
Industry: consumer credits, lendings
Colendi is a Swiss-based blockchain startup that works with consumer credits. Distributed technologies allow the company to assess the lending risks. Colendi's algorithms take into account the data from social media and the borrower's transaction history.
Another benefit of Colendi is Colendi ID. It serves for user verification and contains each user's private information. Due to decentralized technology, Colendi ID can be used globally. When users log in to the Colendi app, their ID is shared with other users to keep the data private. This approach allows users to reach sensitive data only via the user-owned smartphone.
Apart from lendings, users can pay for their purchases via the Colendi app. Colendi allows users to pay for services like transport, restaurants, gaming, online shopping, medical services, and more On top of that, the company provides its own API for integration with third-parties.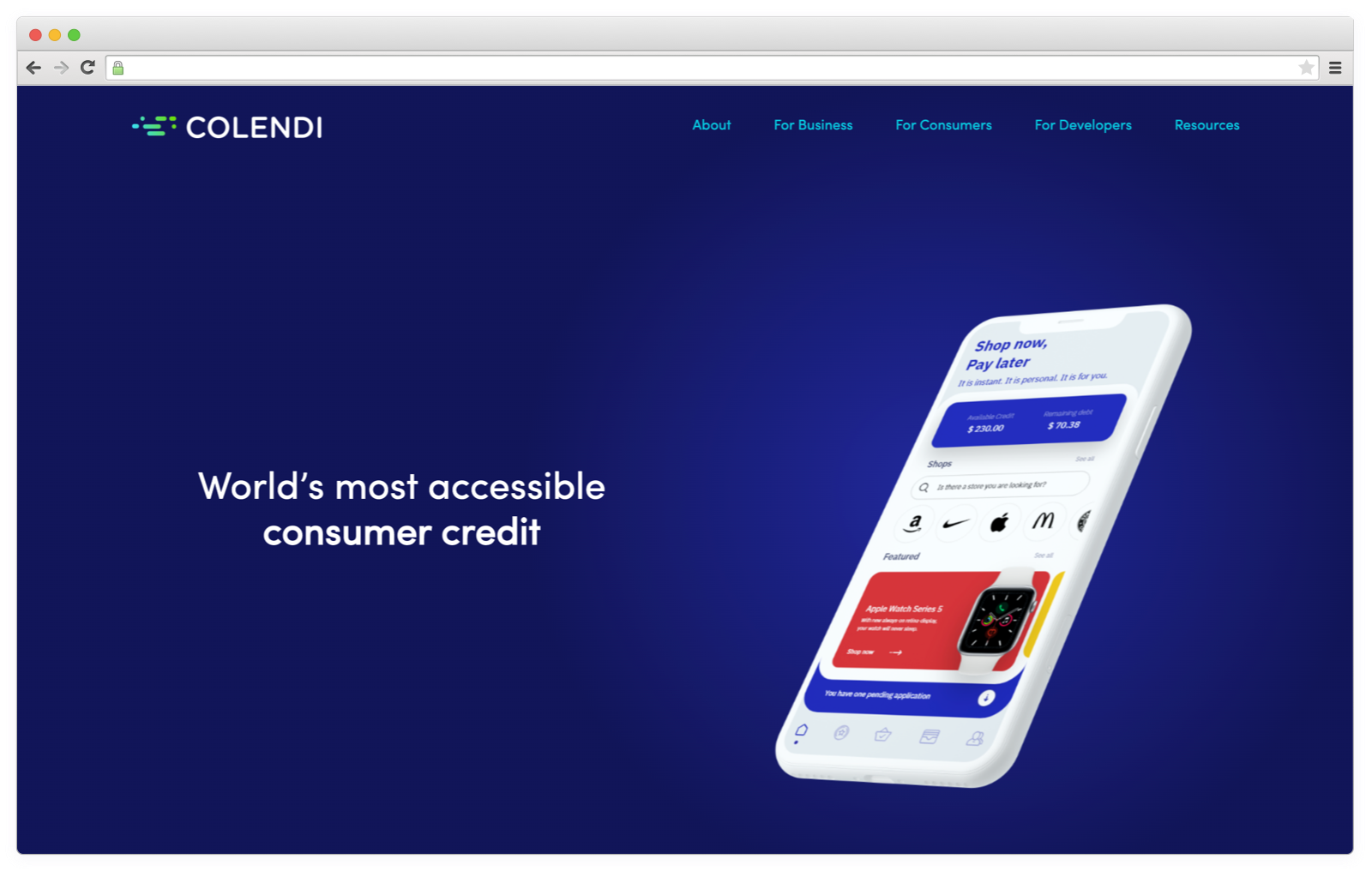 Coinfirm
Industry: blockchain analytics
Coinfirm is a company that provides a range of services for crypto enthusiasts. One of their solutions is AML Risk Management Platform. It provides an in-depth analysis of risks for monitoring clients' crypto and blockchain assets. Users can get insights on every transaction based on 270 risk criteria. Real-time cryptocurrency monitoring can show anomalies in behavior patterns and identify risks for both sides performing the transaction. For a better understanding AML platform has visualization tools that show the destination and transaction patterns of clients' assets.
Coinfirm also provides a Reclaim Crypto service. In case your funds have been stolen, you can leave a request for a refund. Coinfirm will pass the wallet number to the majority of cryptomarkets. If someone tries to exchange the cryptocurrency to conventional currencies with this wallet, the operation will be blocked. So, Coinfirm is a company that provides valuable data and prevents cryptocurrency fraud cases. That's why it's worth mentioning on our list.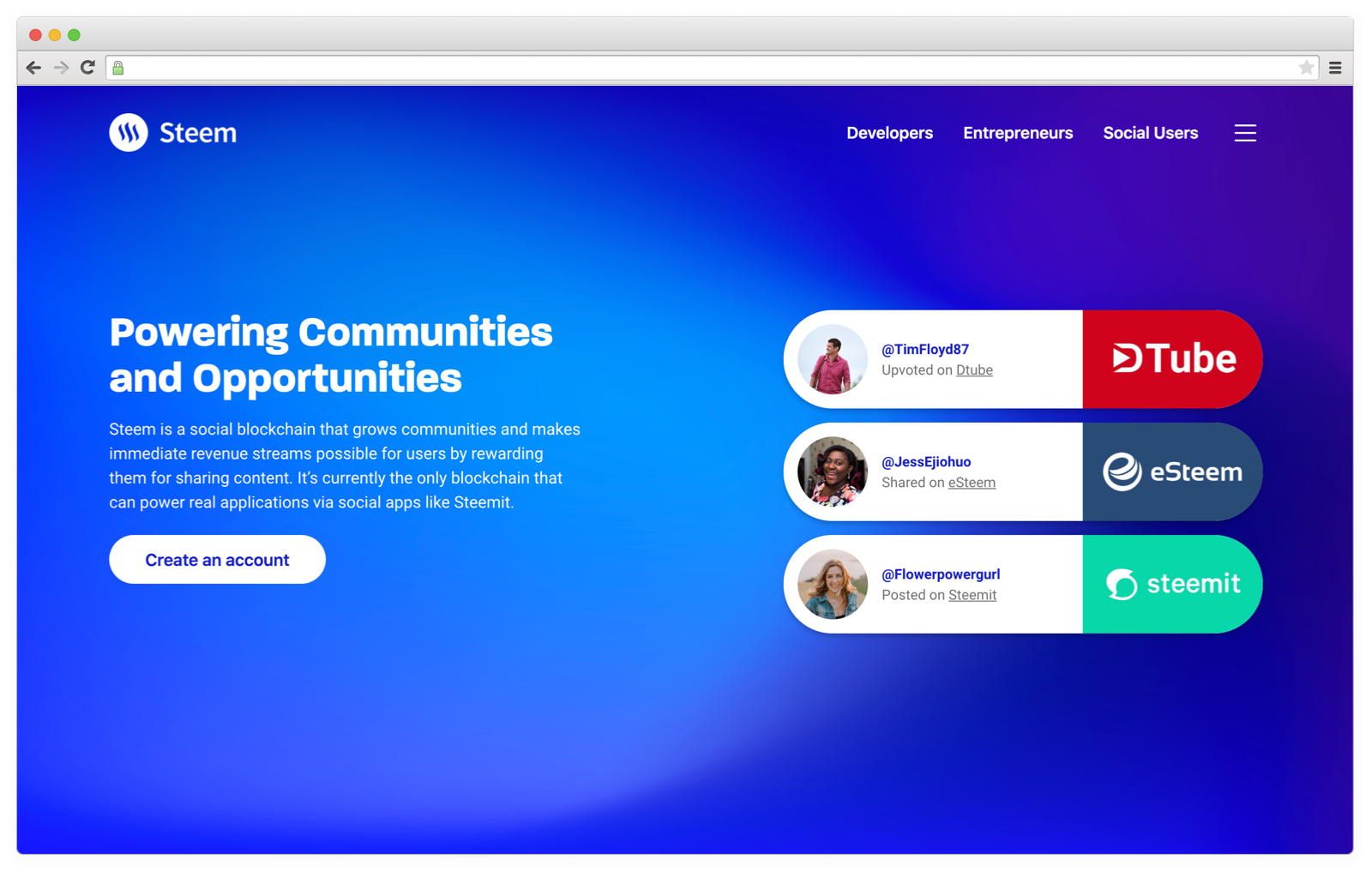 Steem
Industry: social media
Steem brings a brand new social media model. Basically, Steem is a cryptocurrency based on social media. Steem owns a great number of apps. The most popular of them are actually copies of popular social media, like Twitter, YouTube, and others. The main difference is that Steem apps engage customers with their cryptocurrency. The more users are interested in the post or video, the more profit it generates to a content creator. This platform is so popular that the founders claim that it generates more transactions than Bitcoin or Ethereum.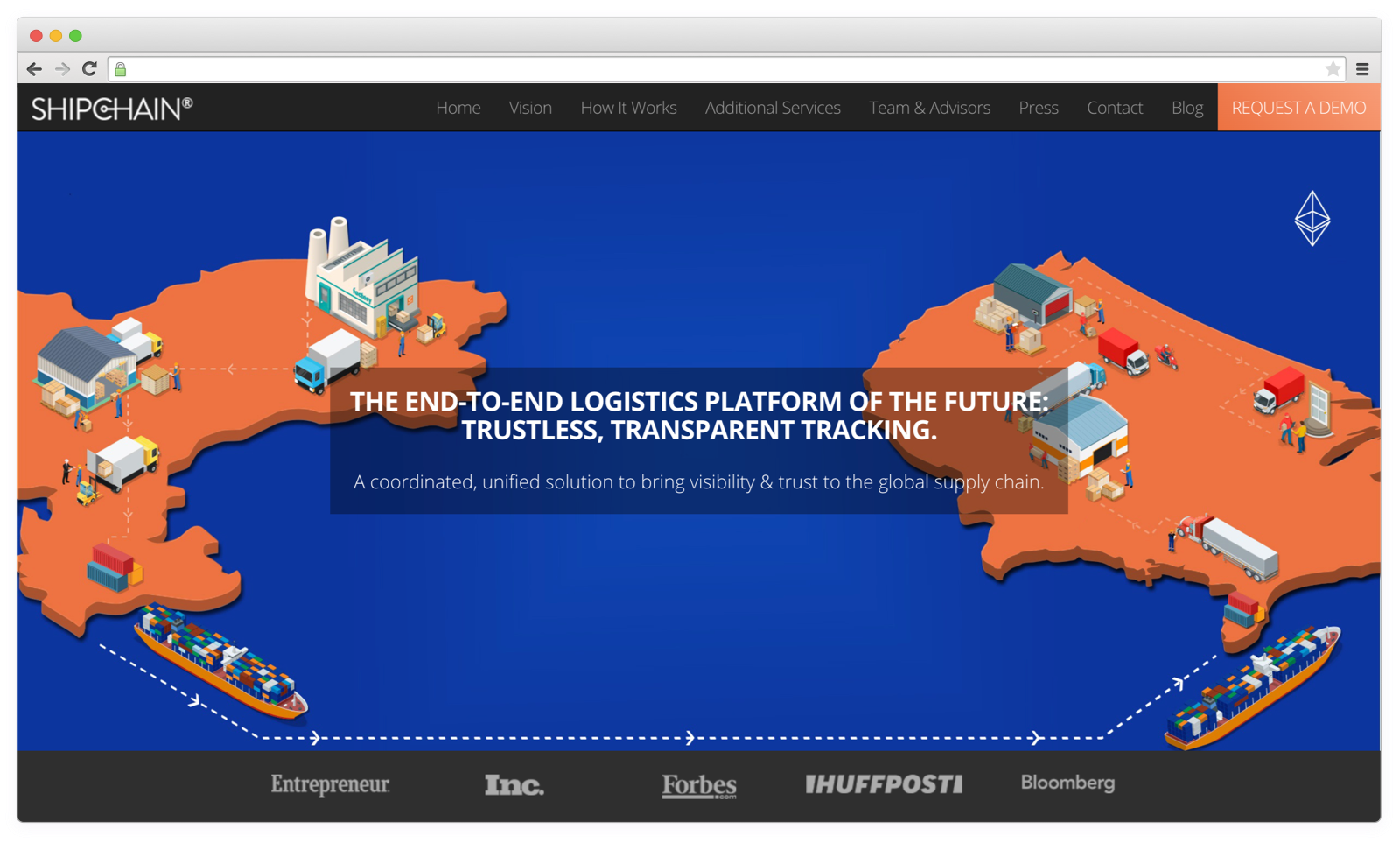 ShipChain
Industry: logistics
ShipChain is an innovative logistics platform that applies blockchain in transportation. A system driven by blockchain algorithms delivers transparent logistic contracts to every customer. Geofencing allows you to track the location of your shipment in real-time, from the moment a shipment leaves the warehouse to the final destination. A notification system warns customers about geographic location changes and any issues with the transit.
ShipChain can be beneficial for logistic analytics too. An Integrated business intelligence system informs about the best routes for the shipment that will improve overall efficiency and reduce costs. A schedule helps to identify weekly and daily goals for the shipment, and if something goes wrong, the system will show the stage where issues appeared.
Finally, ShipChain offers an API for developers that supports the majority of popular programming languages, so the integration with your software will be fast and smooth.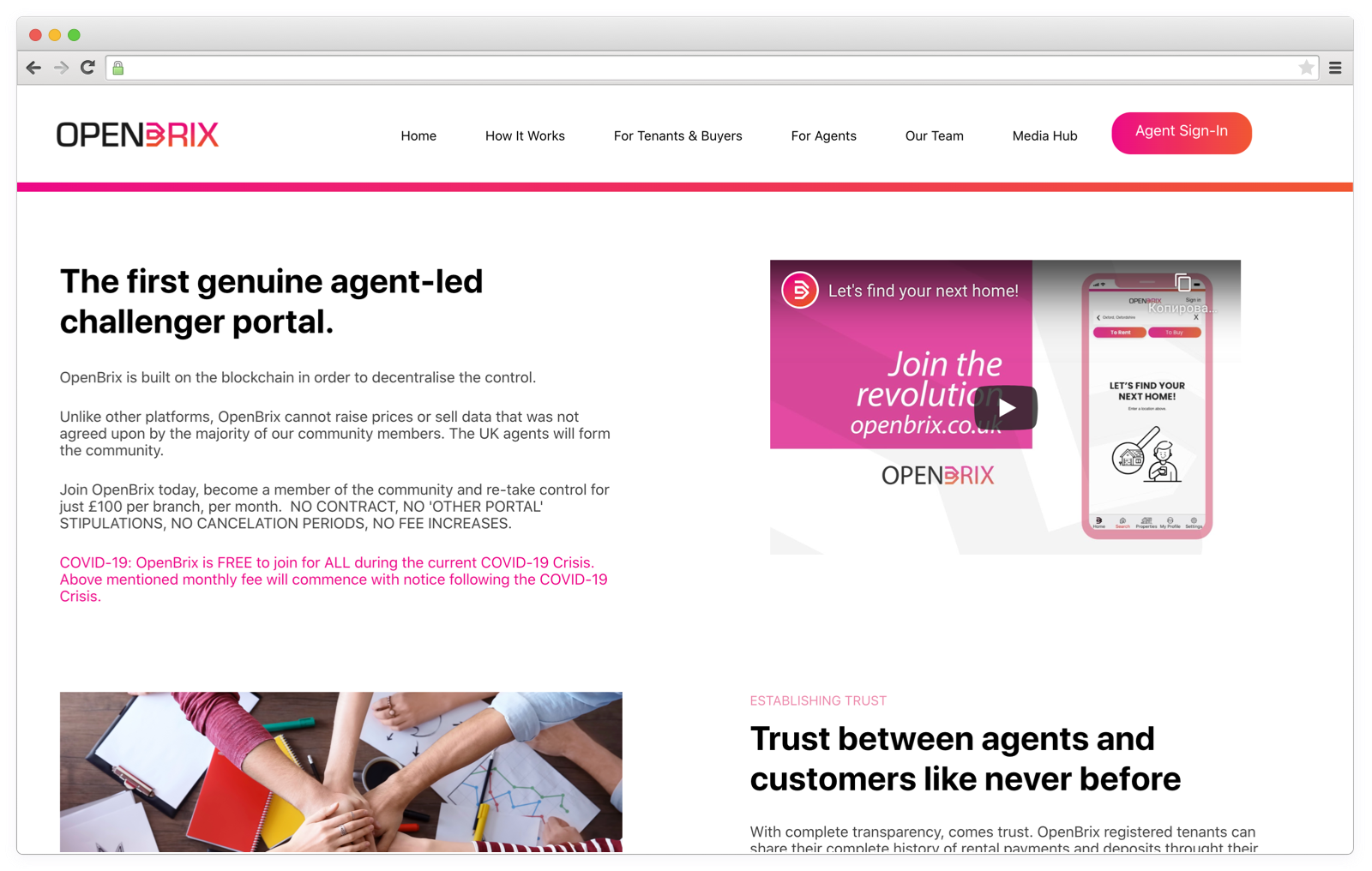 OpenBrix
Industry: real-estate
OpenBrix is a blockchain-based decentralized platform for real estate agents. The main difference from other platforms is that OpenBrix can't sell data and raise fees until it's approved by the majority of members. Complete transparency is another benefit of OpenBrix. Due to enhanced security, clients and agents can share the information without any concerns. The history of rental payments and deposits will help agents to assess the risks and find the proper housing to the customer. Clients, in their turn, can see agents' history of actions, and decide whether it's worth cooperating with them or not.
OpenBrix is especially convenient for agents because it has no limits on placing real-estate lots. While other platforms may charge additional fees for placing more property than the platform dictates, OpenBrix has much more agent-friendly politics.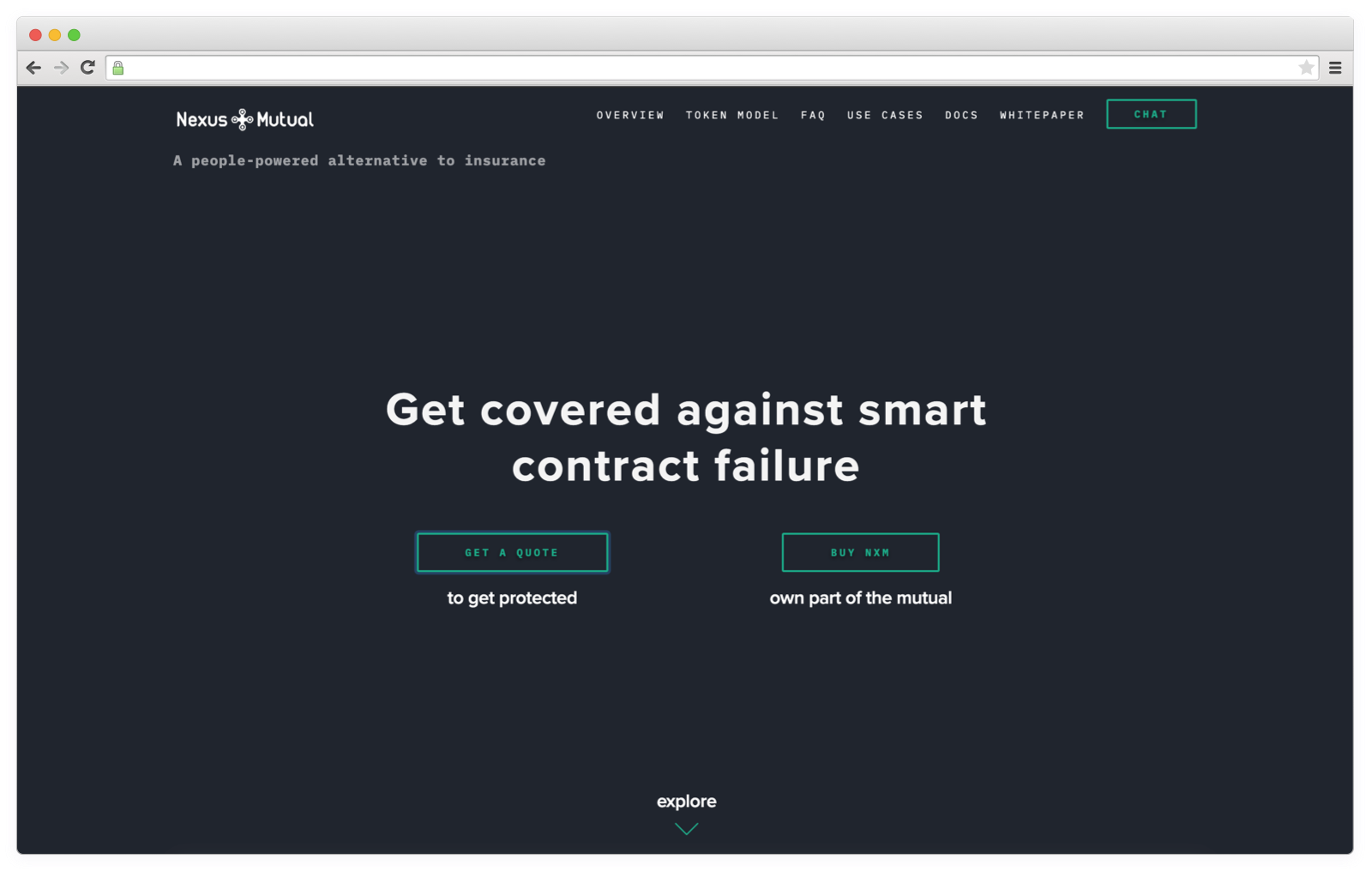 Nexus Mutual
Industry: insurance
Nexus Mutual is a decentralized insurance startup that uses blockchain to create mutual insurance for all users. This platform uses the Etherium public chain and allows anyone to buy an insurance cover. Community funding means that the platform is owned by the members. For now, Nexus Mutual provides only one type of cover — Smart Contract Cover. Its purpose is to protect Etherium community members against vulnerabilities in the value-storing apps. However, the founders plan to develop more insurance plans later. For now, they're working on insurance cover against earthquake risks.
Insurance blockchain is an excellent idea because of the distributed coverage financing. Nexus Mutual is going to grow, so it's worth giving it a try.
Wrapping Up
Blockchain is a versatile technology that can be applied in almost any industry. The protection it grants allows companies to store sensitive data safely. Distributed systems work great for making software more community-based, like Nexus Mutual and OpenBrix. Over time, distributed technologies will make users of every platform, not only consumers, but also an integral part of the whole system.
Author's bio:
Vitaly Kuprenko is a technical writer at Cleveroad. It's a web and mobile app development company in Ukraine. He enjoys telling about tech innovations and digital ways to boost businesses.