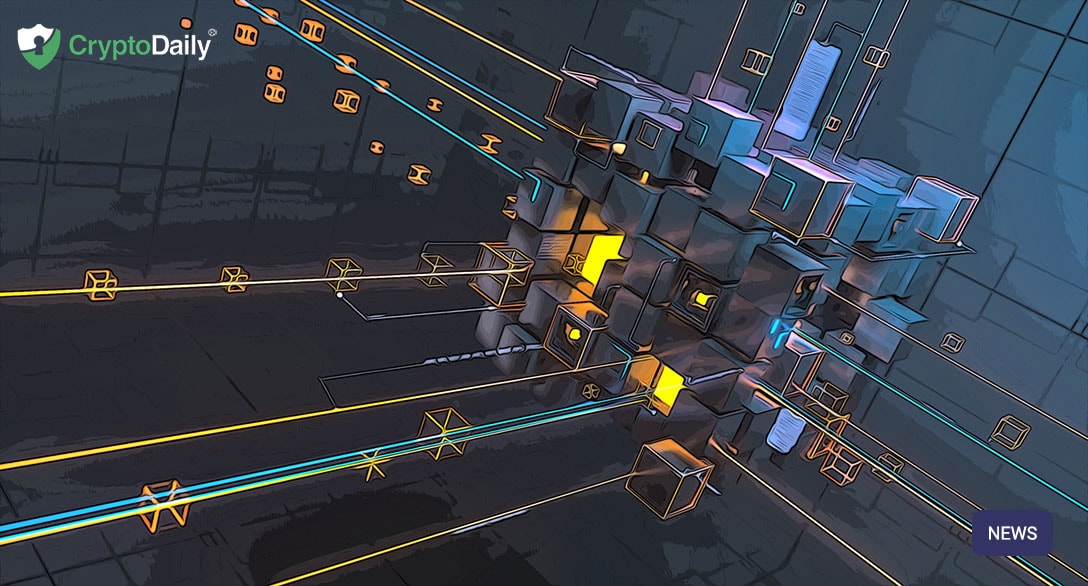 Blockchain technology is an ever-evolving space offering new features daily. There is the adoption of the technology into different industries globally, including finance, health, business, supply chain, real estate, and even the Internet. Through immutable ledgers, digital data and assets gain provenance, security, and transparency.
Blockchain and cryptocurrencies are an excellent example of how financial technology (fintech) is expanding its scope. Fintech brings power back to users giving them control over their digital assets without government disruptions.
Apollo Fintech is among the companies integrating blockchain technology into financial systems providing seamless solutions to consumer products and government systems. This article aims to point out a few areas that Apollo Fintech is redefining using its blockchain.
About Apollo Fintech
Apollo is a blockchain company with a vision to think outside the box to provide more than what current fintech systems offer. By integrating features from different sectors, Apollo intends to provide a comprehensive network within it.

Its focus is to produce consumer products and government systems by pushing the limits of available technologies. Its ecosystems support over 190 countries, 400,000+, targeting over 70 countries.
What Does Apollo Blockchain Offer?
Apollo blockchain is the basis for a variety of Apollo Fintech products, including its Gold Secured Currency. It assesses problems lodged within individual divisions and maps the ultimate solutions on its blockchain.

Apollo Currency will be the first Quantum resistant blockchain with the addition of our quantum resistant algorithm Quantum Steel. Moreover, Apollo blockchain is the first Blockchain to be used to host a national currency and government as well as the first sustainable blockchain with Database Sharding. It has one of the largest use cases in cryptocurrency, including a large number of government level use cases, and commercial use cases up to the national bank level.

Apollo currency is one of the most advanced cryptocurrencies to date, boasting proprietary technologies such as sharding, Apollo atomic swaps, adaptive forging, Apollo updater, node synchronization, and many more. It's the world's fastest cryptocurrency at sub-seconds to 2 seconds per transaction and the world's first Dapps infrastructure with limitless storage coming soon.
Commercial Solutions
Apollo Bank Network
It is a feature evolving traditional bank systems enabling them to offer customers fast transactions at no cost. Utilizing any currency is possible instantly while making payments worldwide.
The feature objective is to allow the coexistence of traditional and modern systems to users' preferences. Apollo maintains the bank network with high-security standards for the safety of customers' funds.
White Label Payment System
Coming up with a payment system can be expensive and time-consuming. Apollo's White Label Payment System seeks to solve this by providing fast payment processing on a secure distributed ledger. Users can make payments on a variety of sources, including desktops, mobile phones, and NFC cards. The system works with some payment systems in Africa and coexists with Apollo Cash and Apollo Payments Systems. Business entities using this system save an adequate amount of resources and enjoy cutting-edge technology.
Government Solutions
Apollo National Currency System
The system expedites the exchange of governments' national currencies through a distributed ledger. Apollo recognizes the issues that come with physical national currencies during production and use. The currency system is a replacement from physical bills to digitized coins.
It offers transparent transactions with little to no chances of fraudulent activities and money laundering. Transactions are at heightened speeds with no intermediaries, including the government for control.
A considerable number of citizens lack access to banks. This option gives them a gateway to convenient payment methods on any device through biometric NFCs, applications, and SMSs. Identity card integration and verification methods will further rid identity theft situations.
Government Bank Platform
Central banks now have an opportunity for local and international transactions using their national currencies and foreign currencies alike. It presents a solution to slow international transfers by equipping them with instantaneous transactions while keeping track of the proceedings.
The decentralized nature eliminates manipulation by any party, maintaining credible events. Besides, any transfer of funds earns the central bank rewards.
The platform can activate immediately using a stand-alone platform, or otherwise through the Apollo Bank transfer API.
Tax System
The Apollo tax system incorporates an automatic tax collecting system. The company realizes that traditional tax collection methods are time-consuming and filled with loopholes. Tax evasions are a rising issue as more people involve themselves in illegal activities and unlicensed businesses.
The system integrated with the national currency system to deduct taxes instantly from various transactions. After, the funds will go to the government revenue accounts, and withdrawal fits different tax models.
Apollo Mineral Claim System
The system operates on a robust database incapable of getting attacks from cybercriminals preventing issues of time-outs and manipulation of ledgers. The system updates itself with every payment made by users since traditional ownership is expensive, avoiding change in ownership mining claims.
All mining records from various offices link together into one secure network. Data claims information like management of ownership, staking claims, and inquiry information concerning claims are available to any user displayed into one system.
Implementing and administration of the system is free. Additionally, it has personalized features to fit every user's needs.
Commodity System
This feature aims to make the liquidation of government assets easier and cheaper. Now, governments can instantly liquidate assets and put them up for sale for the highest bidder.
The government requires appraising its assets' value. It will then tokenize the assets as per the results putting up the tokens on the government's commodity exchange platform. The process ensures that the government gets the highest prices and is not the only buyer.
Token sales are international. Once a buyer redeems a commodity, the token becomes obsolete. Governments no longer have to look for buyers for their commodities. Besides, contributions from people globally with instant liquidation and payments save time and resources.
Consumer Products
Apollo Fintech has released several currencies to increase the investment value of the Apollo community. The most recent is the Gold Secured Currency, a gold-backed stable coin, growing like a cryptocurrency, and utilizing features of an investment coin. It also endlessly increases in value over time, paying dividends to holders, and offering other rewards.
Apollo further has an exchange, Apollo DEX, which facilitates private exchanges without intermediaries, regulations costs, or trading volume limitations.
Other products are the Apollo currency working on the Hermes blockchain, Apollo Cash, Apollo wallets, and Knox exchange.
Author's Note
Apollo is a new face in fintech, trying to cover users where other companies fail to meet their standards. Apollo Fintech upholds trust as a vital component when providing services for their current and potential customers. Besides, it stretches out its reach to people globally who find it hard to benefit from traditional financial systems.
Posing significant competition in the market is part of their plan bringing in top-notch government and consumer products. Since it takes time to understand customers' grievances, it is a viable path for most to take bringing in new accessories on its platform every day. The global financial community is bound to notice the advantages Apollo Fintech has to offer. You can buy Apollo Currency (APL) on multiple exchanges, including, Bitmart, HitBTC and other exchanges.