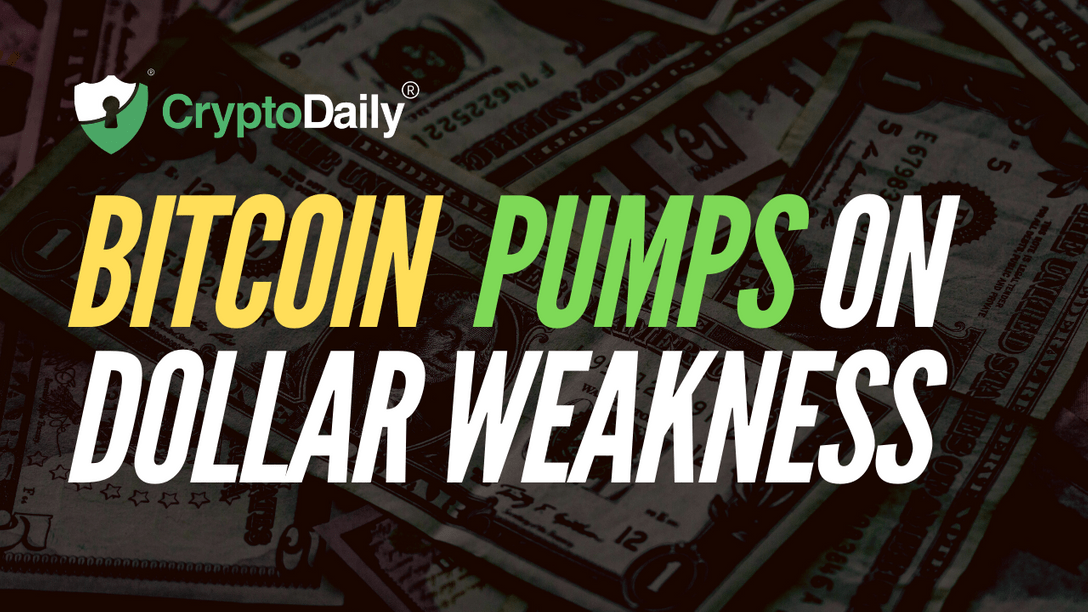 Bitcoin has once again rallied on weakness in the US Dollar (USD). The S&P 500 (SPX) broke below a key trend line support after rising tensions between US and China. It has recently seen a turn to the upside but that move higher in the stock market still does not explain what has happened in Bitcoin. This leaves us with the only plausible explanation and that is weakness in the US Dollar as can be seen on the 4H chart for the (Dollar Currency Index (DXY).
The past few days have been brutal for the US Dollar and we have seen EUR/USD embark on a parabolic run up which is in fact quite similar in shape to what we are seeing with Bitcoin. This is why it is important to always remember that whatever of consequence happens in the cryptocurrency market has a lot to do with movements in traditional markets because Bitcoin cannot make such big decisions on its own.
For those eyeing ongoing developments in BTC/USD, it is not a good time to enter any trade, long or short. Sometimes there is no play and this is one of those times. For those already in a trade, they can afford to wait some more for a potential breakout but for others it is too risky because there is a good chance that Bitcoin will first retrace and go lower before it continues higher, if it does. It is quite probable at this point that BTC/USD might end up rallying towards $11.9k to fill the CME Futures gap.

However, for now there isn't a good enough setup for us to go long. If the price were to retrace or consolidate for a while, we would look for opportunities to go long. That being said, it is important not to keep our eyes off the long-term targets while we chase these near-term moves. Bitcoin will fall below $3k again and the longer it takes to decline, the deeper it will have to fall within the descending broadening wedge.