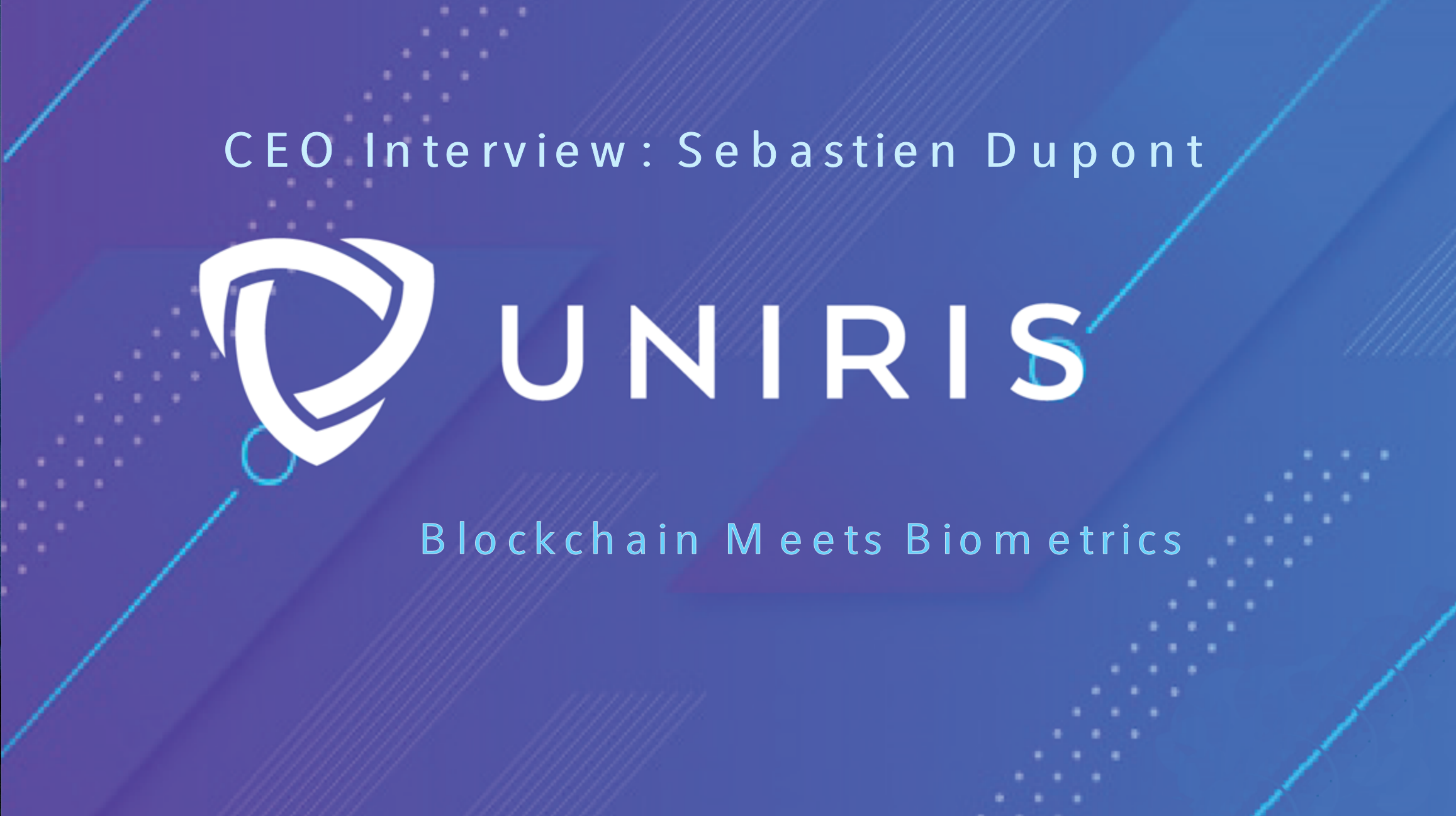 The cryptocurrency and blockchain space continues to grow rapidly behind the scenes each year. With massive market shifts in 2020 as a result of COVID19, businesses have needed to adapt quickly to embrace the ever-expanding and rapidly maturing digital economy in order to stay ahead. This dynamic, paired with maturing blockchain infrastructure, intelligent and inspired visionaries entering the space, and a growing list of practical use-cases has given industries new opportunities to tap into fresh blockchain technologies that change the way we do business and live our lives. One new blockchain technology is being put to the test for one of the highest-profile and largest-scaled events ever; the 2024 Paris Olympics.This is why the Uniris solution has been certified by the French National Council of Industry to provide secure access to the 2024 Paris Olympic Games, besides other major-league events.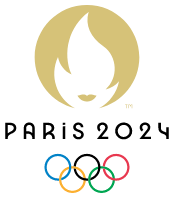 +

The Olympic Games is an event of epic proportions, attracting hundreds of thousands, and even millions of fans into sponsor cities every four years. The event is famous for transforming those cities into massive tourist traps and overwhelming the infrastructure within. An additional concern that has become a focal point over the decades is the growing need to and complexity around securing the patrons of the Olympic games. With terror concerns always paramount at international gatherings, any opportunity to eliminate threats should be taken when possible.
Uniris is a cryptocurrency that utilizes a decentralized biometric technology to secure identities and authorize access respectively. They do this using No Key Storage which generates keys on-demand via a secure element which is then immediately deleted. The keys only allow one to decipher the decentralized keychain, and the identification of each secure element is part of the Proof-of-Work eliminating the need to steal biometric keys. Uniris' native cryptocurrency, UCO, has a built-in self-destruct mechanism designed to deflate the currency over time using an algorithm that favors early investors.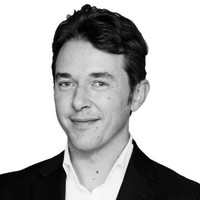 Sebastien Dupont, CEO, Uniris
I recently interviewed CEO and Co-Founder of Uniris, Sébastien Dupont about his company, the 2024 Paris Olympics, COVID19, and more.
Can you speak a bit on the 2024 Paris Olympics security strategy and how Uniris fits in with it and other large scale events?
Uniris will be providing the first crypto-biometric technology that is able to secure and authorize a fully decentralized identity. It is inherently GDPR compliant and provides a self-sovereign identity-based access. To handle the scale required for global mega-events, Uniris will provide a super-fast, scalable, and adaptable blockchain (organization/habilitation mapping). So, in summary, Uniris will be able to provide a secure, scalable, fully decentralized, adaptable, friction-less solution that is also sustainable due to its low energy consumption.
How is personal data managed with Uniris and how has/will the use-case apply to various industries?
Inside Uniris Blockchain, the data remains in the ownership of the user (everything encrypted with the user's crypto-biometric keys). We have developed an advanced way to manage decentralized identity interaction with suppliers like Google, websites, IoT, etc. where the users will always have the final word about their supplier identity management (a specific transaction chain owned by the user will be shared with each supplier) and the users will be able to decide to remove/selectively share as they wish.
The identity management use-case is applicable for various industry domains and we are actively engaged in use-cases related to secure access, Smart City/IoT, industrial automation and P2P marketplace.
Has COVID-19 impacted your operations, and operating model and if so, how?
Uniris is building a truly decentralized world and hence there was absolutely no impact to our operations due to COVID-19. Our belief in autonomy and decentralization was the secret sauce that kept us going during this crisis. Our team members are dispersed in different cities of the world and are fully empowered to do the needful for the success of Uniris since we can only win it together. Work-From-Home was the norm for us even before the pandemic hence operationally there was no impact.
Furthermore, in terms of business, COVID-19 proved the need of a remote and proven identity to help the society to go on during a worldwide virus crisis. This is one of the core tenets of Uniris and this pandemic has just provided the required urgency to fast-track our business plans.
What is a decentralized identity and how could it work for the average person?
The aim of Uniris is to remove all complexity and insecurity from computer science.
Every person's digital persona consists of numerous identities. Technically the infinite number of identities for a specific person will be derived from his/her keychain wallet and will be based on mutual crypto authentication.
In summary, everything will be automated to provide a fully transparent interaction whatever the end point (airport, google, car, house, wallet etc.).
How does your automated currency destruction work and why would I want to own a crypto with this mechanism as an investor?
Crypto economics are governed by the universal principle of supply and demand. Furthermore, the finite supply based crypto currencies are deflationary in nature. The supply and demand balance creates value for investors and all users of the platform. The finite supply along with the burn mechanism (currency destruction) helps in controlling the supply and catalyzes the deflationary forces. When you combine that with an increasing demand fueled by mega-events like Rugby World Cup 2023 and Olympics 2024 leads to rapid value augmentation. This is a desirable state for crypto value and hence attractive to crypto investors.
As explained in our white paper, the destruction of UCOs will be directly built inside the mining process (part of the fees will be burned). This is transparent for the users of the platform and does not affect their transactions or their holdings. The burn happens from the part of the transaction fees only and hence helps in decreasing the UCOs in circulation in a gradual and programmed manner. As explained, the value of a crypto currency is only based on demand/supply – thus the importance of that kind of burn mechanism is to systematically reduce the supply and hence systemically increase the value of each UCO.
What are Uniris' core beliefs and why should investors look to your project when compared against other projects?
Uniris gives back to humanity the control over technology and each individual control over their identity. Uniris is a result of 4 years of research and we started before the 2017-18 ICO boom when many projects were flooding the market with flimsy white papers and hollow promises. We have been patient and transparent in our approach. We have taken time to get academic validation of our research concepts before making a foray into the market. Today we are confident about offering value to our investors through
An integrated services platform that offers use-cases capable of replacing any current service (bank, contract management, marketplace, website hosting, email, voting, etc.)
Strong blockchain technology assets validated by researchers and patents
Only blockchain providing native biometric authentication, inherently GDPR compliant
Strong team of experts from security, payments, academic and business strategy domains
How would you sum up your and Uniris' mission?
Here are the three objectives that guide me and the vision of Uniris:
Provide a better world - more decentralized and more fair
Make technologies accessible to the greatest number of people and remove all the associated complexity and insecurity
Create value for our investors who believed in us and helped us to develop this path-breaking solution
With the security use-case for cryptocurrency at the forefront of many institutions, Uniris aims to be the household name when it comes to protecting and owning your identity information and subsequently using it for trustless authentication. Read the whitepaper to find out more details about the fundamentals of their technology. You can check out more details about Uniris as well on their official Telegram, Twitter, and Github accounts. Be sure to let me know what you think about Uniris on Twitter @MarcusHenryHODL.
Marcus Henry is an American Journalist with over 12 years working in the tech industry. He has been actively involved in the crypto community for the past three years and currently works out of Austin, Texas. He covers breaking news, writes perspective pieces and reflections, and conducts interviews with industry professionals and community members. Follow Marcus Henry on Twitter- @MarcusHenryHODL
Disclaimer: The information above does not constitute investment, financial, trading or any other sort of advice and you should not treat any of my content as such. I do not recommend the purchase, sale, or holding of any cryptocurrency or other product and/or service. Nothing I write about should be deemed as an offer to purchase, sell, or hold a cryptocurrency or other product or service. Please do your own research and consult a certified financial professional before making any investment decision.
© 2020 CryptoDaily All Rights Reserved. This article is provided for informational purposes only. It is not offered or intended to be used as legal, tax, investment, financial, or other advice.