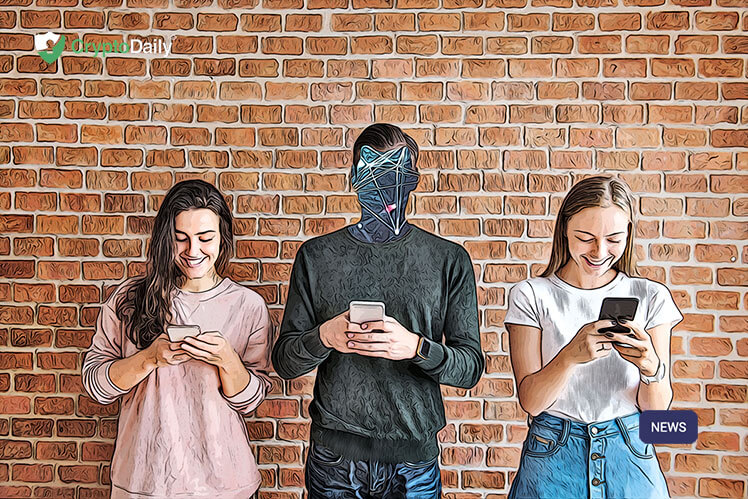 The gaming industry is developing rapidly in the world. According to the statistics, the number of active users of online games has exceeded 2.5 billion and is increasing every year, and by 2022 the annual spending of consumers in this niche will reach $196 billion.
Developers are increasingly using Blockchain to develop new games, solve the current problems of the industry, and increase user loyalty. Why does the gaming industry need this technology and what problems can it solve? In this article, we will primarily focus on the Scandinavian countries.
Bringing new users into the game with a reward system
The success of Nordic developers is largely determined by the popularity of the game and the number of gamers. One way to attract new users is to reward them for their success in the game and other activities.
Blockchain games allow you to reward participants with tokens that can be used in the game or exchanged for real money. Developers from Scandinavian countries are willing to pay not only for the results of the game but also for the fact of participation, the performance of certain actions, the development of add-ons, and the installation of software.
This motivation encourages the gamer to play further, receive game content, and attract other people, which helps developers to promote the game.
Microtransactions in the game through Blockchain
Blockchain is often used in free-to-play games: you don't have to pay for participation in them, but players buy in-game items, artifacts, or privileges to improve results.
Many of these projects have difficulties in making small payments. You can set up regular (fiat) money through providers like PayPal or Apple Pay, but this method has drawbacks. Microtransactions are too expensive, and it is necessary to solve the issue of financial reporting and taxes. When using fiat money in Google Play and App Store you have to pay a commission, transferring income to rights holders sometimes have to wait up to two months.
Blockchain is ideal for small transactions, allowing them to be conducted quickly, conveniently, and with a minimum commission. Even in Blockchain networks, you can create new tokens - a local currency, reflecting the value of elements of the game, which is sharpened specifically under this platform.
The ease of making payments encourages users to play, helps Nordic developers attract new players, and makes the game more attractive to advertisers.
Blockchain and anonymity
Scandinavians tend to be quite good in esports thus birthing a large fanbase in their home countries. They have one of the best teams in CS: GO for example. Norwegian teams won some of the major championships and we got new superstars.
One reason for the development of esports is that people can very easily just start training in the games by themselves As esports develop rapidly in the world it has become a part of the gambling industry. Having a good team usually leads to betting, but the situation in Norway in this regard is very hard. Hence people bet with cryptos based on info gathered from NorskCasino.online which is one of the most popular iGaming media outlets in the country.
We can provide a quote from an official of NorskCasino about esports: "It's safe to say that eSports is a lot more popular sport compared to many conventional sports. The effort that players and coaches put to become a leading force in the international arena deserves a lot of credit.
Right now the country has announced several decisions and there is a huge ongoing subject regarding unifying gambling laws in Norway. You can find more information through this link.
Monetization of Blockchain games through ICO
Scandinavian Developers can issue their digital currency and sell it not only during the game but also in advance. This is possible through ICO (Initial coin offering) - a way of crowdfunding to attract investment in new projects or monetize finished projects.
Those interested can buy project tokens to use as a means of payment on the platform after its launch or in the hope of earning on resale. If you don't have enough money to start a project, it's a good opportunity to get funding and form a community before the release. People who bought tokens at ICO are interested in promoting the project. Active users write a lot and talk about it, make posts on social networks, tell friends, make videos - it helps to promote the game.
Over time, the growth of the popularity of the game provides an increase in the liquidity of the cryptocurrency. Developers leave some of the tokens (usually 5-20%) to themselves and the team. And can make money from selling them. if the project is successful, and the token will grow in price, their earnings will be even higher.
According to ICO data, in 2017 there were 875 ICOs, which attracted more than billions of 8.8 billion, according to ICO watchlist statistics, 4.93% of the total number of projects (i.e. more than 100 projects) related to the gaming industry: they collected more than $120 million.
Legal trade in gaming items on a single marketplace
In many games that are created by Nordic developers, gamers can buy uniforms, virtual land artifacts, or real estate, and the value of virtual items for players is identical to the value of real things. For developers and publishers, selling these items is one way to monetize the game. Gamers can resell the won or purchased valuables to each other.
Reaffirming value and protecting gaming assets
In the real world, scammers forge valuable items, posing a fake for the original. The same thing happens with gaming assets. In some games, developers authenticate items in the Blockchain and allow you to prove their uniqueness, which increases the value of such items. Each subject has a unique hash, a cryptographic digital label that cannot be forged: it is not possible to generate the same for any other file. The transfer of ownership from one owner to another is also fixed in the Blockchain. It will indeed help Nordic gamers where scams happen frequently.
Transparency of results in esports and competitive games
There is a lot of money in eSports: the prize pool in the popular game Dota 2 in 2019 exceeded $34 million. In the Blockchain you can see the prize fund and the conditions for the distribution of winnings: thanks to this, all participants trust each other, and the competitions become honest.
Smart contracts - computer algorithms that make decisions according to programmed conditions - are most often used to increase trust. It is impossible to interfere in a smart contract and change the result in one direction or another.
Combating piracy and hacker attacks
According to the report, 12 billion hacking attacks on gaming platforms were recorded between November 2017 and March 2019. A major data theft occurred in 2011: in a cyberattack, Sony stole the data of millions of users of the PlayStation Network service. The damage is estimated at $171 million. For paid games, hackers provide the ability to download illegal copies.
Developers in Nordic countries try to fight it, but they are not always able to resist intruders. There is no single center in the Blockchain that can be hacked: for a successful attack you need to gain control over the entire network, and this requires serious resources. The larger the network, the stronger the protection against attacks and data changes. And Blockchain is used to identify users and secure entry into games.
The opportunity to compete with the big players in the gaming market
The gaming industry is centralized. The main resources are in the hands of top corporations (Ubisoft, Rockstar Games, Electronic Arts, Valve Corporation, Blizzard, Nintendo) and publishers that influence the development of the market. However Nordic developers emerge also and we have an interesting game Draugen which has enjoyed a lot of popularity among gamers.
With the help of Blockchain, you can not only solve local problems but also create decentralized open-source games, the development of which can be controlled by developers and gamers themselves. Decentralization gives everyone the opportunity to create their own applications. For small developers, this is a chance to reach a wider audience by bypassing larger players.
There is also the idea of creating a universal coin, which will be quoted in all game universes. Technically, the appearance of inter-game space on the blockchain is quite real. And if in the coming years there will be more successful cases in this niche, it is possible to turn the whole industry towards decentralization.
Is there a future for Blockchain in games?
Blockchain can solve the problems of the Nordic gaming industry, but its implementation is hindered by the following problems:
Many blockchain networks have low speeds and can only perform multiple transactions per minute. If we talk about creating a global gaming network, you need to increase speed and scalability.
Uncertainty with regulators in the use of cryptocurrency. The legal status of digital assets in Nordic countries has not been determined yet.
High cryptocurrency volatility. Not everyone is interested in assets that may fall in price tomorrow (although they may grow).
Despite all the advantages, Blockchain is still a young technology, the major players of the market have taken an observational position and are not in a hurry to apply it.
© 2020 CryptoDaily All Rights Reserved. This article is provided for informational purposes only. It is not offered or intended to be used as legal, tax, investment, financial, or other advice.