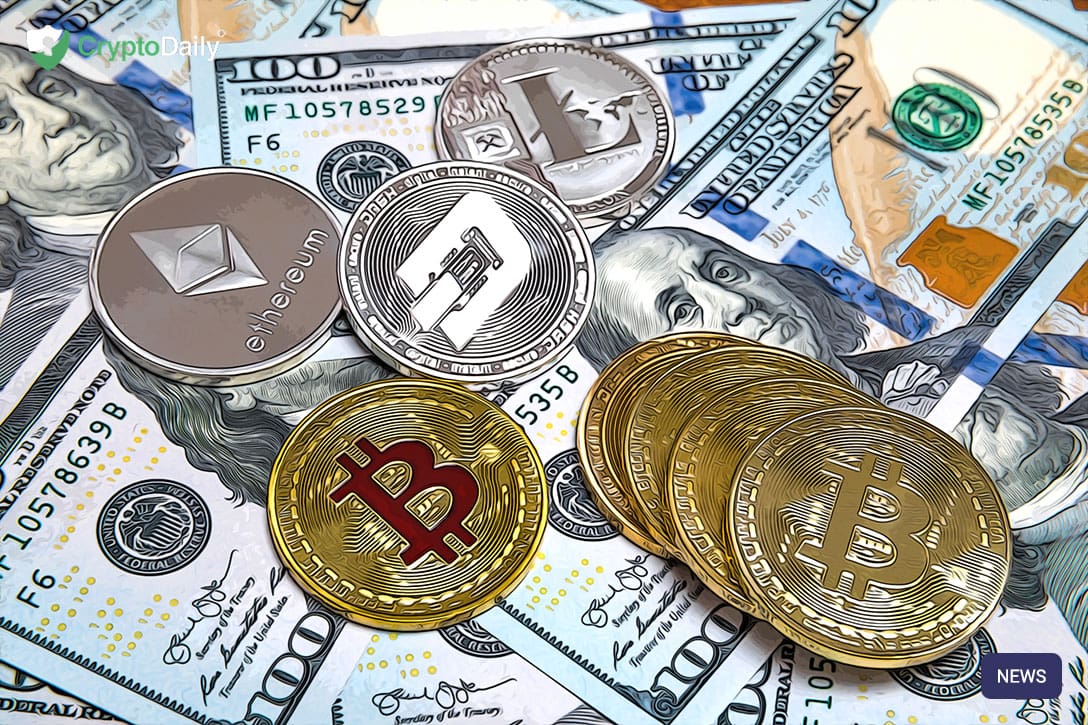 StormX, the popular cryptocurrency cash back and microtasks earning platform, has just announced a lucrative new reward scheme, that allows users to earn up to $1,000 for each new user they refer to the platform.
It is hoped that the new reward scheme will help grow StormX's already substantial userbase, helping more people experience the simplicity of earning crypto cash back for shopping online, while boosting awareness of the StormX (STMX) utility token.
Rewarding Users for Shopping and Sharing
As a cryptocurrency cash back platform, StormX allows users to earn crypto cash back on their online shopping, and currently supports over 500 popular stores — including Walmart, eBay, NewEgg, AliExpress, and more. The cashback amount can vary considerably by store, but currently ranges from as little as one percent, to as high as 87.5% when registered as a Diamond user.
With StormX's new rewards promotion, users will earn $1,000 for each Diamond user they refer, whereas each Platinum user will net the user $450, and each Bronze user is worth $40 in rewards. Both the referrer and the referee will receive this reward, paid out in StormX (STMX) tokens — which are tradeable on Binance. Referred users need to maintain their membership status for a minimum of 90 days to qualify for the reward.
StormX is currently available as a Google Chrome web app, which can be used to quickly activate cash back on any supported store with two clicks. Once activated, the user can then complete their purchase as usual, and will be rewarded with bolts — a special reward point offered only by StormX. When the user wishes, they can then convert their bolts into one of several supported cryptocurrencies, including Bitcoin, Ethereum, and StormX Tokens, which can then be withdrawn to an external wallet.
As previously touched on, StormX users are able to maximize their rewards by upgrading from the standard Purple membership tier, to one of four premium tiers: Bronze, Silver, Gold, Platinum, and Diamond. At the top most membership level (Diamond), StormX users gain a 250% increase in crypto cash back, and receive their payouts in 75% less time. Overall, with these reward boosts, Diamond users can earn over 20% cash back at Nike and AliExpress, as well as up to 14% at Walmart — numbers that can't be matched anywhere else.
"With the potential to earn up to 5.6% cashback at eBay, 22% from AliExpress, and 24.5% cashback at Agoda, StormX offers incredible value for users and an easy way for everyday shoppers to easily gain exposure to a wide array of cryptocurrencies, including Bitcoin, Ethereum, and our native StormX token," said Simon Yu, CEO and Co-founder of StormX."
More Ways to Earn
StormX first introduced its Shop and cryptocurrency Cash Back feature earlier this year, but has already managed to rack up more than two million app downloads and has seen sales double month on month due to rampant user demand.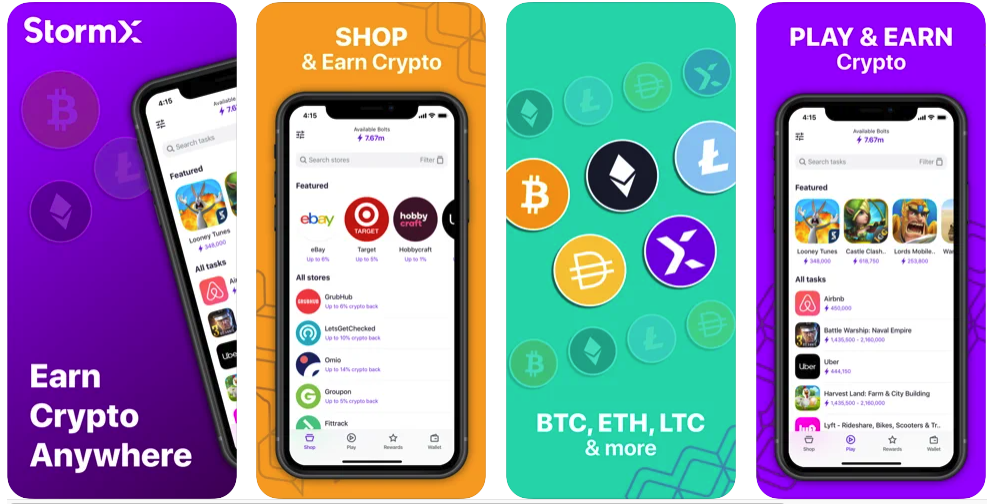 The microtasks reward feature can only be accessed through the StormX mobile app (Image: StormX)
Now, the platform has more than 350,000 active users — many of which are also earning an additional side income through StormX's gameified microtasks platform. These microtasks include completing short surveys, watching videos, and playing new games, earning users points (bolts) which can be converted into cryptocurrency rewards through the StormX mobile app — available on the Apple App Store and Google Play Store.
As per today's announcement, StormX also plans to unveil a staking rewards programme for STMX token holders in Q4 this year. Once launched, STMX holders will be able to stake their tokens through the StormX app to earn a passive income. StormX is set to unveil more information about the upcoming staking initiative in the coming weeks.
© 2020 CryptoDaily All Rights Reserved. This article is provided for informational purposes only. It is not offered or intended to be used as legal, tax, investment, financial, or other advice.