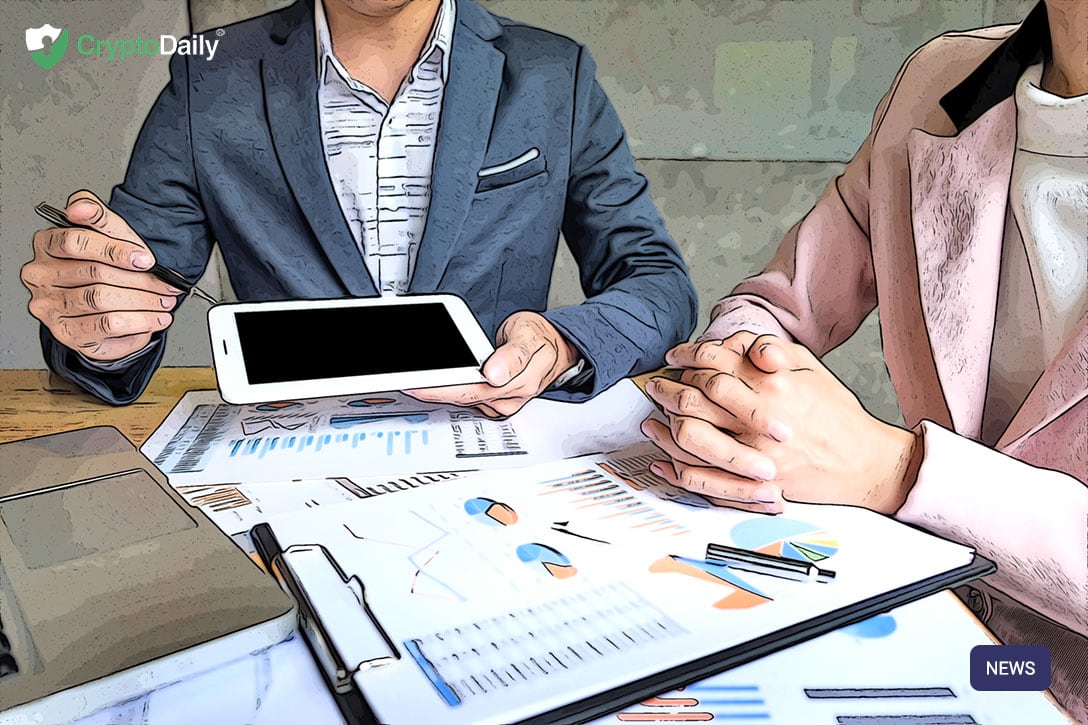 Filecoin, a decentralized storage network (like a decentralized Dropbox, OneDrive or Google Drive) that raised over $200 million in a 2017 ICO, launched last week, on Oct. 15, and allowing trading of FIL tokens across major cryptocurrency exchanges including ZB.com, Huobi, and Binance. The FIL price surged 118% in less than two days before a nearly 80% plunge, but the project is still being talked about as one with a potentially very real use case. At the time of writing, FIL currently trading at $28.33. According to the data from CoinMarketCap, roughly 40% of the volume has been on ZB.com.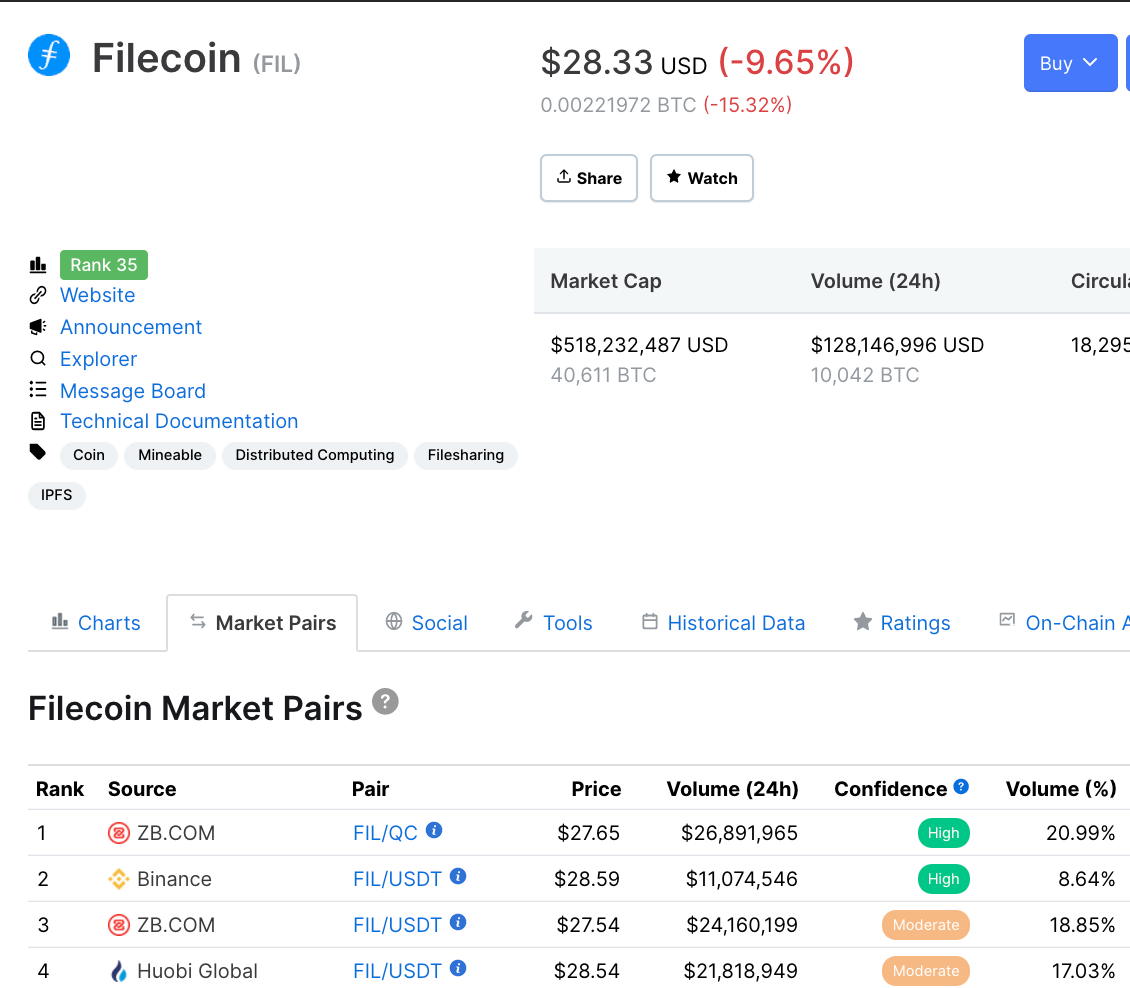 According to a Chinese language website, www.jinse.com, Filecoin, as an emerging cryptocurrency, is expected to replicate the glory of Bitcoin. So many crypto currency exchanges want to occupy a place in the Filecoin market. Among them, the most noteworthy is ZB.com, one of the Top-4 crypto exchanges in the world right now.
ZB.com has seven years of experience providing safe and secure operations in digital asset trading. ZB.com has obtained digital asset licenses in Thailand and Dubai, and has offices in HongKong, Singapore, UAE, Republic of Korea, Switzerland, Malta, Malaysia and USA. The platform uses multiple technical security protection to build a professional financial level digital asset transaction network.
At present, the market of filecoin is extremely hot. Both exchanges and users can make considerable profits. Because of this, the Filecoin market presents a scene of battles.
Surrounded by many powerful players, the ZB.com has stood steadily in the fierce competition in the filecoin market relying on two major powers. One is rich experience in crypto currency operation, and the other is the two trumps cards in hand, namely FIL6Z and QFIL.
For many exchanges, they have rich experience in digital asset operation. Therefore, the key for Zb.com to break through in the Filecoin market is FIL6Z and QFIL. FIL6Z can be classified as FIL. This is also the type of futures that many exchanges focus on. Filecoin's futures products have a certain lock-up period. The most famous futures products are FIL6, FIL12 and FIL36, and of course there are high-quality futures products like QFIL and so on. The number after FIL represents how long it will take for FIL to be released for delivery after the main network goes live. As the shortest futures time FIL6 naturally became one of the most popular FIL futures products. At the same time, the FIL6 futures products have also been launched on many top crypto exchanges including ZB.com, Gate.io, BW, ZBG and other exchanges.
If FIL6 (the 6-month futures after the mainnet launch) is purchased, the exchange needs to convert FIL futures into real FIL on the Filecoin network to investors within 6 months of the mainnet launch. Fil6z has the following advantages: first, it has strong liquidity and can be circulated on multiple platforms; second, it has a short cashing time; third, the cashing method of fil6z is backed by the SAFT agreement, which can greatly reduce the risk of users.
FIL6Z is already very attractive, but QFIL with 15-30 days lock-up period will be even more attractive. QFIL is a Filecoin token based on the ERC2.0 version launched by QuickCash. The current total supply of QFIL is 10,000.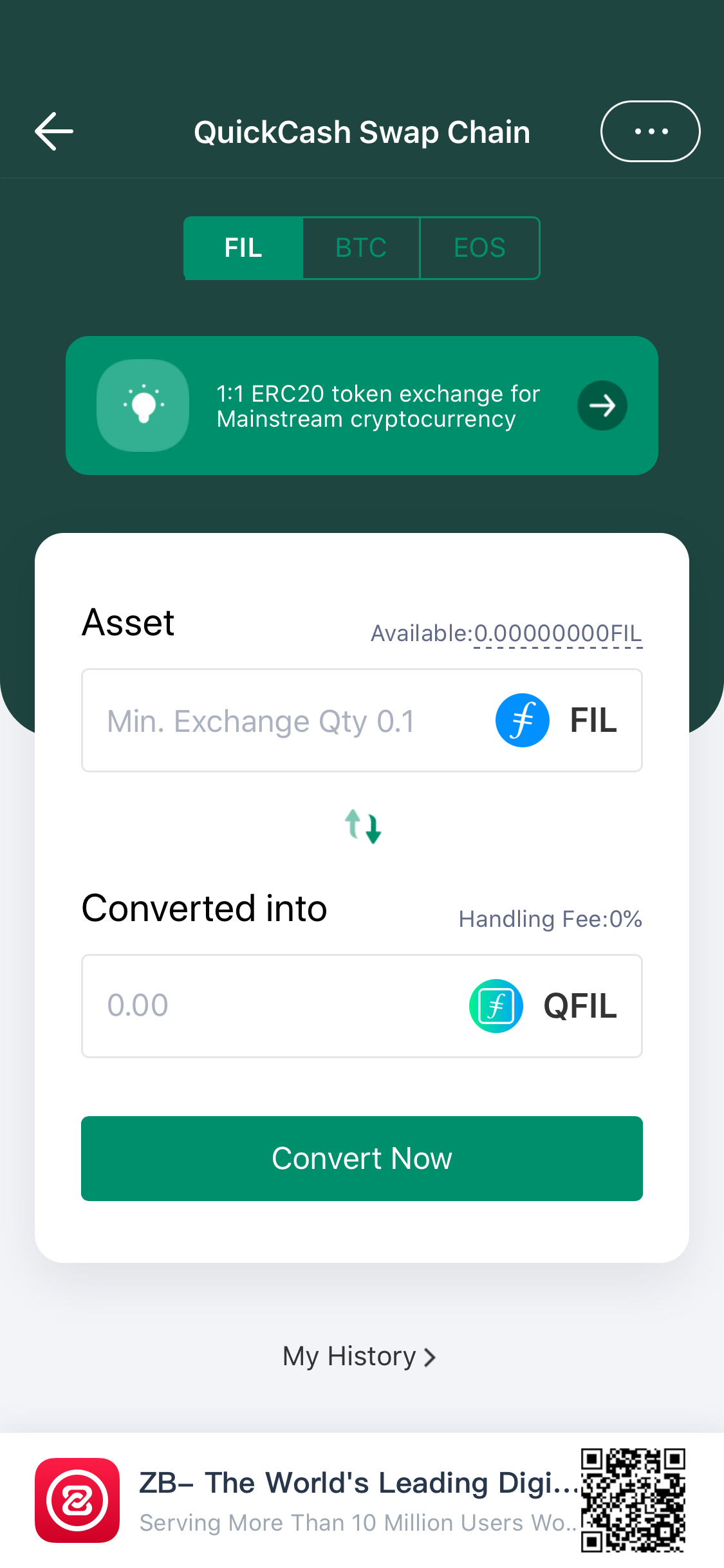 QFIL exchange rules
According to the official announcement of the ZB.com, after the Filecoin mainnet is launched, within 15 to 30 days after the official space competition currency distributed by Filecoin starts linear release, Quickcash is responsible for 1:1 unlimited exchange of QFIL (no need to wait for 180 days linearly release). This means that traders holding QFIL can start FIL redemption in November. At that time, the ZAPP of ZB.com's APP will be launched on QuickCash's QFIL redemption ZAPP, and users can go to the ZAPP to exchange QFIL to FIL by themselves.
From this point of view, the starting value of QFIL is much greater than FIL6, FIL12, FIL36 and other Filecoin futures products, because the speed of the redemption time greatly determines the value of futures.
After holding QFIL, you can also participate in DeFi mining.
FIL/QFIL Mining, Share 700,000QC rewards!
Activity Time
From 2020.10.22 14:00 to 2020.10.29 14:00(UTC+8)
Activity Details
Activity One: Deposit FIL and exchange into QFIL to share 200,000 QC(about 30,000 USDT)
During the event, users who deposit FIL to ZB.com and exchange the FIL into the QFIL in the "QuickCash Cross-Chain Exchange" ZAPP on ZB APP will share 200,000 QC(about 30,000 USDT) according to their net deposited FIL volume( FIL deposits volume - FIL withdrawal volume) that exchange into QFIL.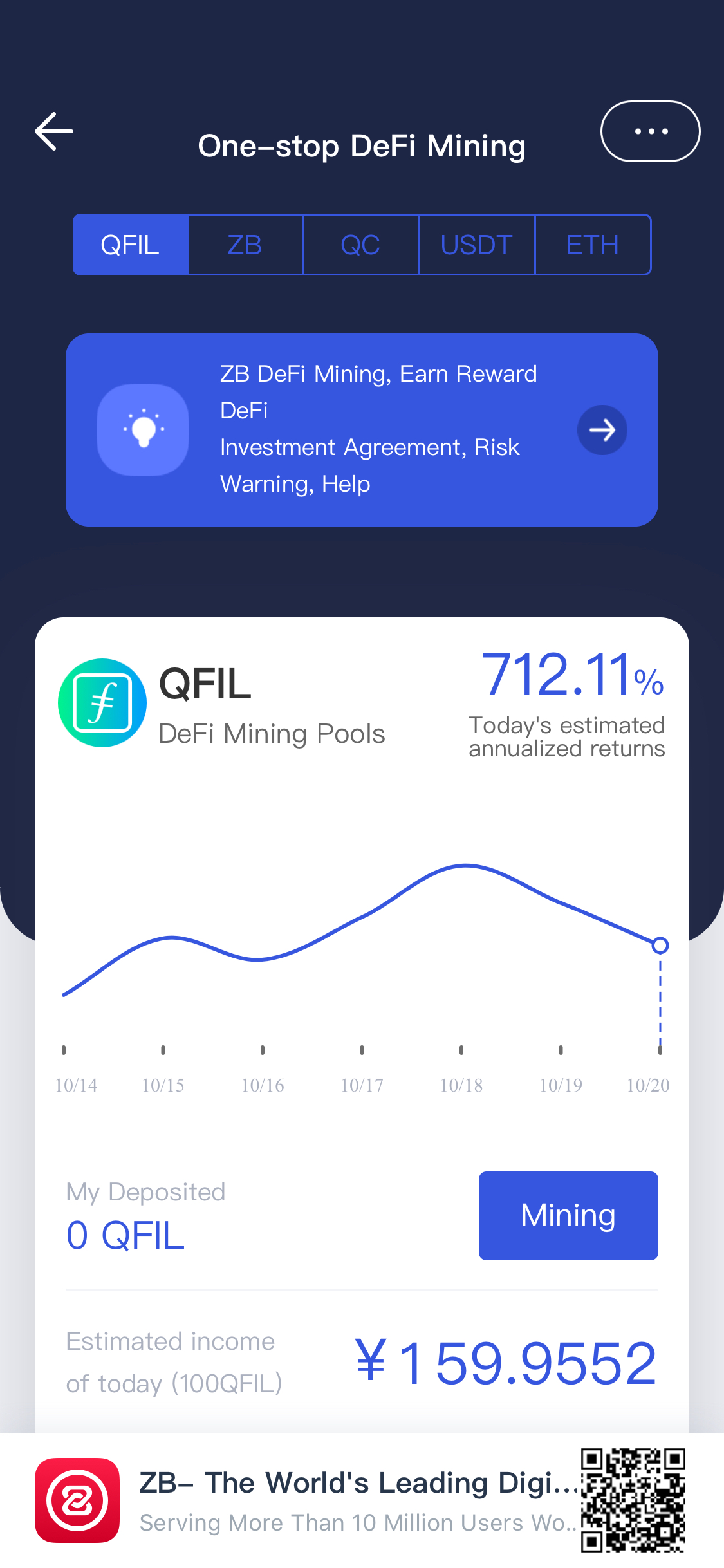 In addition, using the QFIL to join QFIL-DeFi mining will get DeFi income every day according to the proof of work (H) of the QFIL assets.
FIL/QFIL High-yielding Mining Earnupto 603% APY. Download ZB APP: https://www.zb.com/en/download
QFIL is a Filecoin token based on the ERC2.0 version launched by QuickCash. The current total supply is 10,000 (obtained in the arms race), and it can be exchanged for Filecoin(FIL) at 1:1 ration after the Filecoin mainnet is launched.

Activity Two: Join QFIL-DeFi mining to share 500,000 QC(about 75,000 USDT)
During the event, users complete the following requirements will be eligible to share 500,000 QC(about 75,000 USDT):
1.Deposit FIL and exchange the FIL into the QFIL in the "QuickCash Cross-Chain Exchange" ZAPP;
2.Using the QFIL to join QFIL-DeFi mining;
3.Retweet our activity news and and fill out this form: https://forms.gle/z8Sz6Xr7FXsx2PRi9
How to participate in Filecoin Activities on ZB.com:
Exchange FIL into QFIL: ZB APP—ZAPP—QuickCash Cross-Chain Exchange
Join QFIL-DeFi Mining: ZB APP—ZAPP—DeFi Mining
As expected, QFIL caused a sensation when it came to market. There has been a very large increase so far.