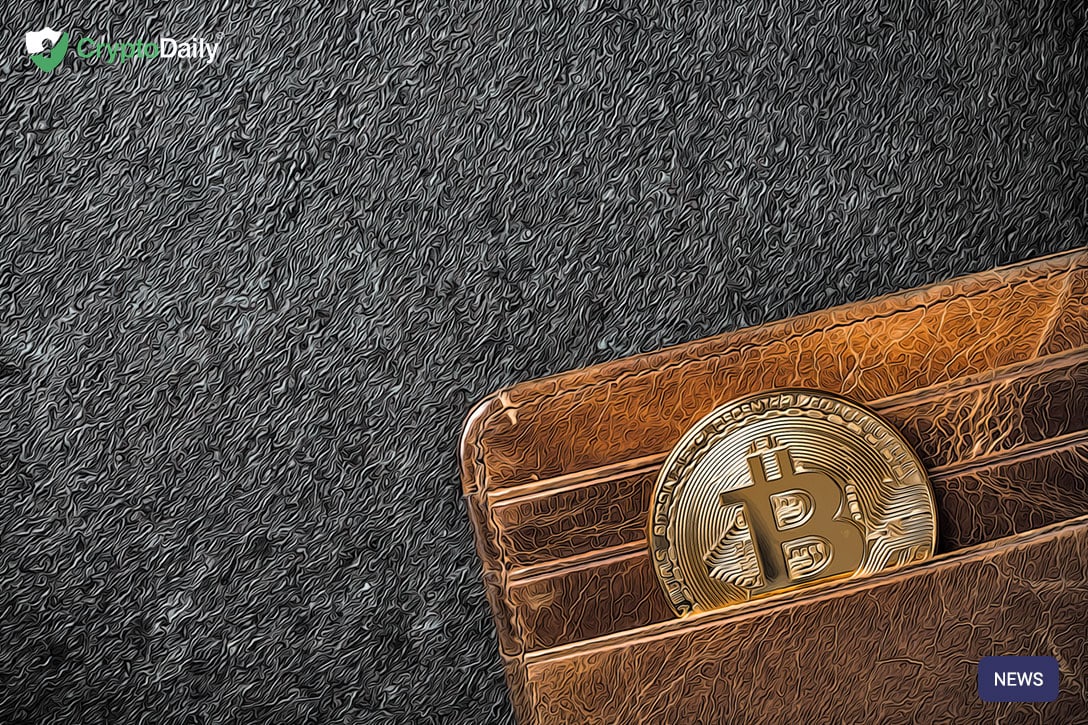 This time we had the opportunity of chatting with Solomon Brown, head of the PR department at Freewallet. The company's flagship product is its Freewallet: Crypto Wallet, which supports over a hundred cryptocurrencies and comes with a built-in exchange. In addition, Freewallet offers 22 single-currency applications on Android and 11 apps on iOS for 22 coins and tokens in total.
Hi Solomon, nice to have you with us. First of all, how has the Freewallet team been surviving the COVID-19 pandemic? Any worries about the second wave? Is everything okay?
Thank you, everything's fine. Thanks to crypto philosophy itself, the Freewallet team has a decentralized structure. Our company unites over 100 employees from all around the world, but we are working remotely. That's why the quarantine and isolation measures have had minimal impact on our working procedures. Our customer service is still available 24/7 even now during the 2nd wave of the pandemic.
Of course, the constant uncertainty takes its toll emotionally. However, we at Freewallet try to support each other and provide our clients with more care and attention.
According to your stats, what cryptocurrencies do Freewallet users prefer? In which currencies they have the biggest deposits and which ones are used more frequently for transactions?
We have more than 100 cryptocurrencies on board, so our users have a lot of options when it comes to investment strategies. According to the Freewallet stats collected in Q3 2020, our users are mostly investing in BTC, ETH, USDT, USDT20, XMR, and Dogecoin. They are keeping their major holdings in Bitcoin as the leading digital asset and crypto safe haven. However, they tend to use Dogecoin for frequent transactions. This asset is cheap but has looked promising recently, thanks in no small part to the viral marketing campaign tied to the coin on Tik Tok.
Let's speak of a portfolio breakdown. How has the average crypto portfolio changed? Do users tend to have a bigger portion of BTC than before the halving? What other cryptos are getting more popular in users' portfolios? And which ones are seeing a downtrend?
We at Freewallet are seeing a growing trend in purchases and the number of users buying Bitcoin and USDT20. It's no accident that these cryptocurrencies are experiencing similar levels of consumer interest. The BTC/USDT pair still represents 90% of all BTC traded into stablecoins today. A price change for one leads to a price movement for the other and vice versa.
Monero still has strong positions among Freewallet users. Many clients consider XMR to be one of the most secure cryptocurrencies. Its popularity lies in its difficult to trace transactions and ability to deanonymize users.
DeFi's impressive progress has facilitated the creation of cryptocurrencies and encouraged the wider adoption of digital money. Nevertheless, tokens issued by no-name companies and without good results after ICO rounds have faced drops in demand.
What about stablecoins? Which ones look promising and which ones are still the most popular in transactions and portfolios?
Stablecoins help to combat the volatility of the crypto market by pegging their value to fiat money, usually the U.S. dollar. This characteristic explains why this type of asset is growing in popularity in times of uncertainty. Stablecoins hit their peak value of $90 million amidst the pandemic, registering an 8 % increase from the end of 2019. Also, stablecoins soared by 30 % in market capitalization during that period.
Among stablecoins, Tether is the asset in the highest demand. The dollar-pegged Tether was one of the first stablecoins on the market. Now it is demonstrating impressive growth. Since last January, USDT's market valuation has increased by 144%. Today Coinmarketcap.com reports that USDT's daily volume is higher than that of BTC , with $54 and $38 billion, respectively. USDT's Market Cap of $16 Billion is the third largest in the market following Bitcoin and Ethereum. 80% of transactions made with stablecoins on Freewallet include USDT and USDT20.
How is the wallet industry changing? How do you think the wallet industry will evolve?
Crypto wallets and mobile payments are moving rapidly to accommodate the general shift into a cashless economy. Online purchases, e-commerce, and a wider adoption of cryptocurrencies has fueled this growth. As analytics predict, the number of blockchain wallet users will reach 200 million by 2030. The 3rd BTC halving played a significant role in this process by attracting new customers and increasing transaction volume, as we mentioned previously.
As transactions rise, new mobile technologies and features could shape the development of the wallet industry. We will probably have voice-activated commands, facial recognition for approving transactions, and biometric security features shortly.
What are the current trends in crypto wallet features and design? Which one you like and which you don't?
I see a growing demand for single-currency crypto wallets despite the ever-increasing number of wallets that allow clients to store a wide range of coins and tokens in one place. There is a demand for Android and iOS apps but also for web wallets. Some call Freewallet a "crypto Swiss Army Knife" for being an all-in-one solution available for everything users need in the crypto space. Alongside with Freewallet's 100+ cryptocurrencies on board, we have 20+ wallets each dedicated to a specific coin.
The crypto wallet is more than a place to store cryptocurrencies now. It's space for buying coins and tokens, and sending, receiving, and exchanging digital assets. Freewallet users can buy 10 cryptocurrencies, including BTC, ETH, TRON, and BNB with a credit card, as well as enjoy fee-free transfers on coins within the ecosystem. What's more, the built-in-exchange on the platform supports around 100 different cryptocurrencies.
Security is another current trend. We take this issue very seriously, with our 4M+ users worldwide. Freewallet comes with PIN code access capabilities, multi-signature confirmations of each transaction, 2FA, session controls and notifications regarding suspicious login attempts. These features guarantee that user funds are well-protected.
How do you feel, what features should a crypto wallet have to become a market leader?
Becoming a market leader depends on your available currencies, functions, security measures and customer support to assist if any questions arise. The market has become more competitive, and crypto wallets have to fight for clients now. Users choose wallets that provide some special functions alongside with basic operations. I like Freewallet because it gives users the possibility to top-up their phones with BTC, make fast and free transfers, and has a user-friendly, intuitive interface.
Nevertheless, there is one more important thing. A crypto wallet gunning for the number one position should provide users with fast speed and the best rates. It's worth mentioning that we've integrated new exchange technology in cooperation with Changelly for a list of 54 coins and ERC20 tokens, including BTC, ETH, USDT, XMR, DOGE, and LTC. This type of exchange is executed in 2-3 minutes and characterized by better rates and enhanced anonymity. When markets are volatile, speed has crucial importance.
Custodial or non-custodial solutions - what are the pros and cons in each case?
The discussion about custodial vs. non-custodial wallets is a timeless question in the crypto community. However, it's just a matter of taste. I work for a custodial wallet and, of course, see a lot of advantages there, especially for crypto beginners.
We keep users' private keys on our side. It means if a client loses access to his data or forgets a password, there are chances our support team can restore it. With a non-custodial solution, a user would lose all their savings if that were to happen.
We provide our users with a 24/7 support service. If a user makes a transaction error and contacts us, we do our best to back him up. For example, we refund payments made to composite addresses without references to the wallet ID. There are hundreds of similar transactions that we redeem regularly. Less common situations can take more time for us to resolve, but we are always ready to lend a helping hand to our users whenever possible. Nevertheless, non-custodial wallets can't change any transaction at all.
Also, did you know about 90% of Bitcoin holders worry about the fate of their crypto assets after death? We see a lack of regulations regarding cryptocurrency inheritance. However, the custodial solution allows us to solve this problem.
What factors besides market signals do influence users' behavior? Speaking of mass media, forums, social media, and bloggers, who has the biggest impact nowadays?
Have you ever heard about the theory of seven touches? Basically it proposes that a consumer has to encounter a company in seven different ways before they will respond to it. Taking this theory and the high level of competition in the market into account, we have to include into our marketing mix mass media, social media, influencer marketing, and many others. It's a big mistake to use only one communication channel.
Also, communications are continuously changing. We have to follow trends to keep up with our users' interests. For example, TikTok is rapidly gaining popularity. If a company can do viral TikTok marketing like DogeCoin has done, it will be successful without a doubt.
What are the main traits of the crypto community in 2020? How do you communicate with users? What channels do you use to engage with your community?
Due to increasing adoption and the growing popularity of cryptocurrencies, the community has expanded. There is a wide choice of informational platforms out there, so users are supplied with the necessary knowledge to prevent mistakes.
We spread news about the Freewallet using mass media, social media, and cross-marketing actively. Social media allows us not only to give information to our users but also to receive feedback. We carefully consider our users' opinions and bear them in mind while planning future developments.

© 2020 CryptoDaily All Rights Reserved. This article is provided for informational purposes only. It is not offered or intended to be used as legal, tax, investment, financial, or other advice.