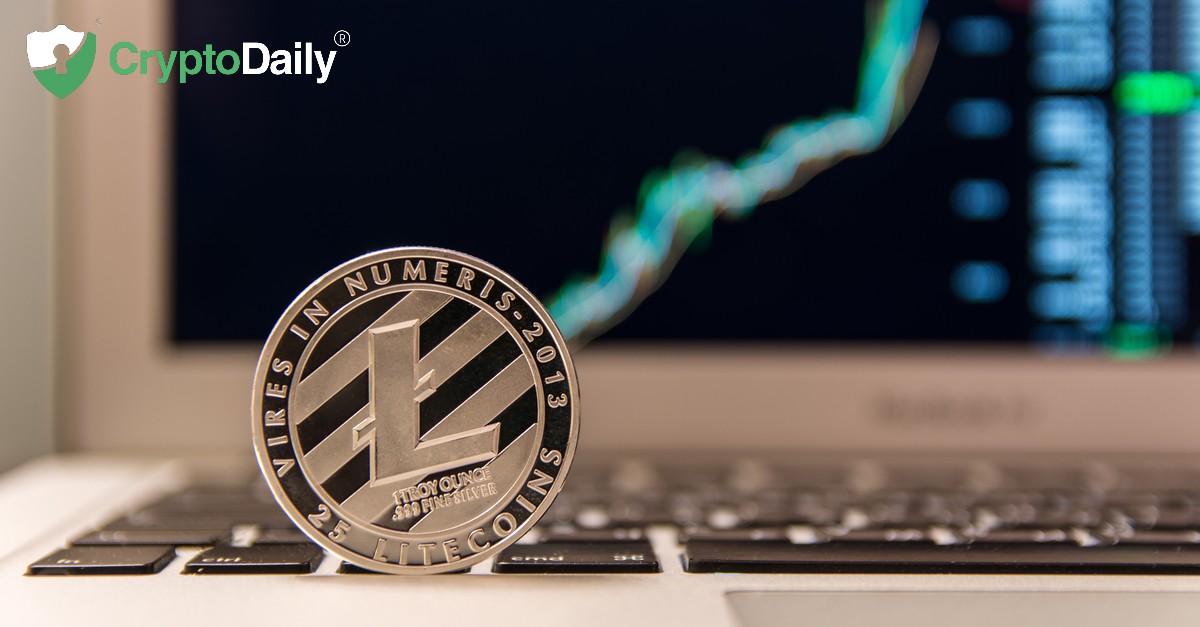 This analysis brought to you by RoboForex.
On Tuesday, October 20th, the LTC keeps growing, trading at 48.00 USD.
On D1, LTC/USD keeps demonstrating ascending dynamics. Upon winding up a correction, the pair keeps trading near 50.0% Fibo. In the nearest future, the pair may again test the support level, after which a bounce may follow. The aim of growth is 38.2% Fibo. The MACD is near zero, which might mean it may soon become positive. The signal lines of the indicator have crossed the zero level, signaling the beginning of a pullback. Judging by all the factors, we may expect the following: after a correction to 50.0% Fibo, the quotations might bounce off it and keep growing to 52.00 USD.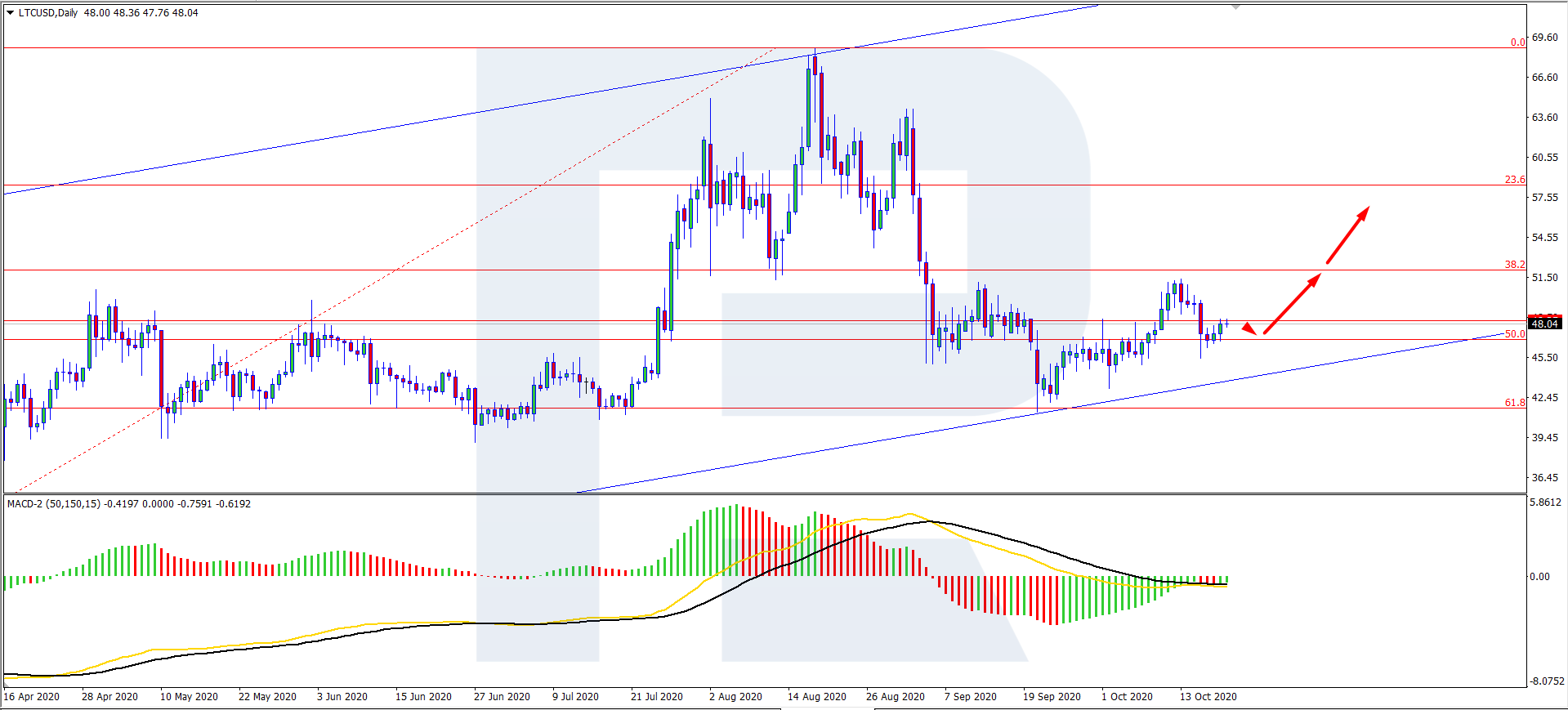 On H4, the Litecoin is trading near the support level. Currently, we may expect a correction to 50.0% Fibo. The Stochastic is moving towards the oversold area, which is another signal of a correction. When the indicator will form a Golden Cross, this will mean further growth, aiming at 52. 00 USD.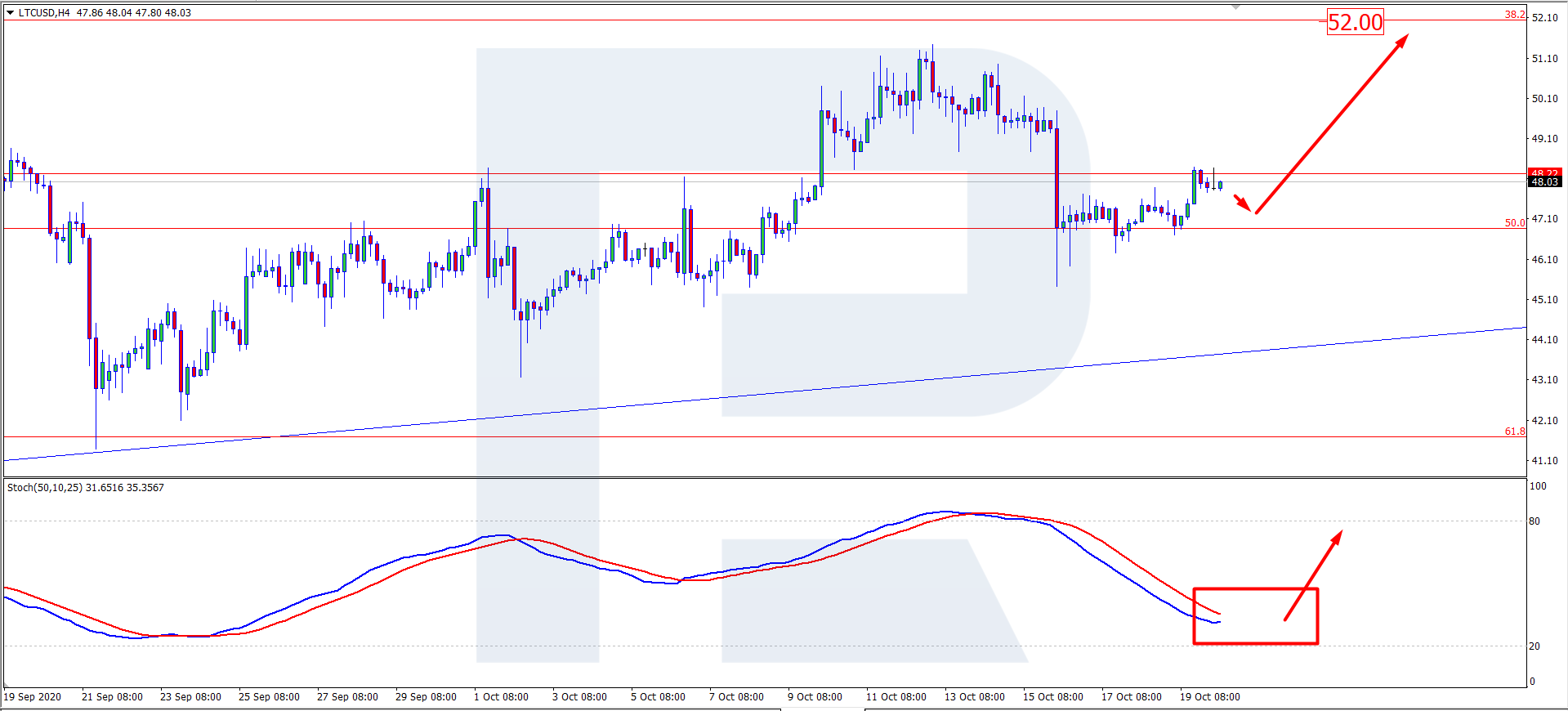 Litecoin keeps developing a partnership with Cardano, namely, the Velvet Fork project (https://cryptobriefing.com/litecoin-one-step-closer-cardano-partnership-velvet-fork/). The mechanism will allow enjoying more functions, including quick and easy transactions between networks as well as smart contracts. Also, scalability may be improved — regardless of how progressive it is, the very initiative is positive.
Interaction between the networks is profitable for both Litecoin and Cardano. The companies, in this case, decided against hardforks, and miners can go on working with the Litecoin network regardless of whether they have installed the update or not. This is quite a modern approach.
However, the market doubts that the update will become effective in the end. It entails certain risks, for Litecoin first hand, as the idea belongs to Cardano developers.
The idea looks rather hard to bring to life but promising if we neglect the rumors about the hidden interests of Cardano.
By Dmitriy Gurkovskiy, Chief Analyst at RoboForex
Disclaimer
Any predictions contained herein are based on the author's particular opinion. This analysis shall not be treated as trading advice. RoboForex shall not be held liable for the results of the trades arising from relying upon trading recommendations and reviews contained herein.
© 2020 CryptoDaily All Rights Reserved. This article is provided for informational purposes only. It is not offered or intended to be used as legal, tax, investment, financial, or other advice.