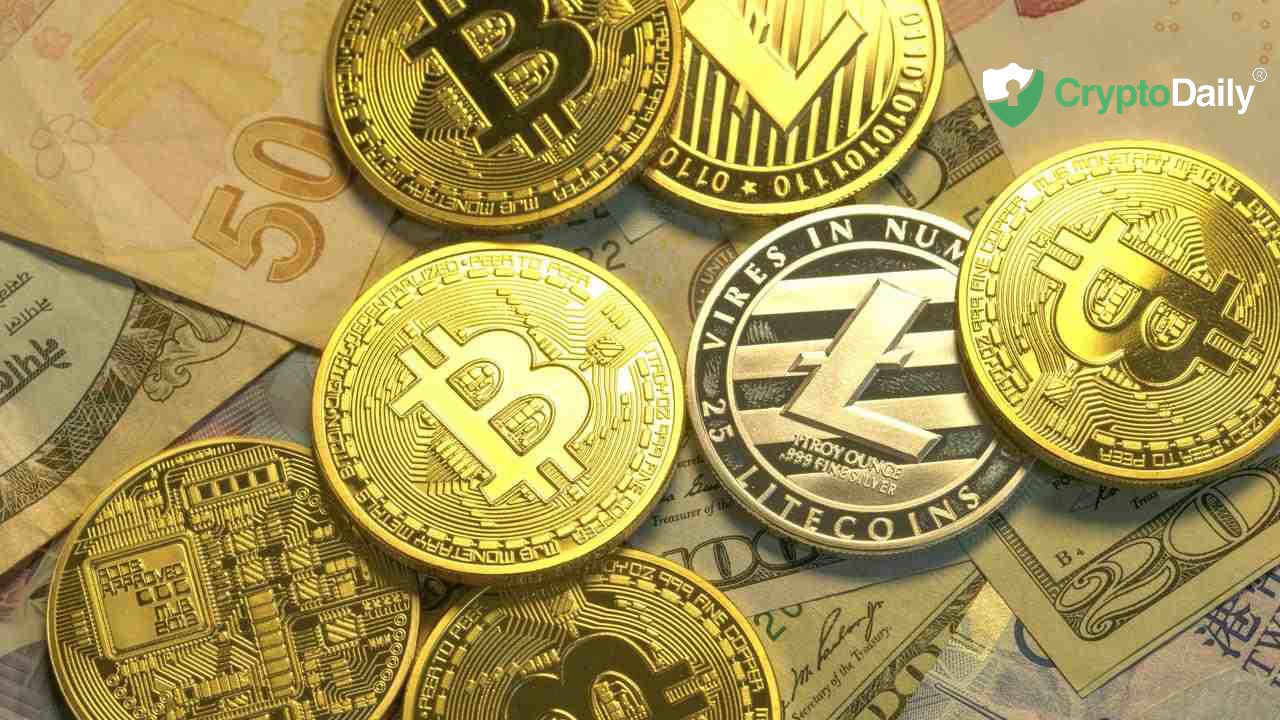 On October 13, Spain's Treasury minister and government spokesperson, Maria Jesus Montero, announced in a brief conference that the Spanish cabinet has approved a new anti-fraud bill. The bill was sent to the lower house of the Spanish Parliament (Congress of Deputies) on Tuesday and now will go to the upper house (the Senate) for discussion and final approval.
The proposed legislation seeks to require crypto owners to disclose their cryptocurrency holdings and earnings. The bill popularly recognized as "Act on Preventative Measures Against Tax Avoidance" aims to strengthen greater control over digital assets and to crack down on tax fraud. The proposed legislation if passed by both the Congress and Senate and approved by the president, then it would become a law that compels citizens to offer detailed information concerning balances and transactions conducted inside and outsides Spain.
A law requiring citizens to report all their dealings in cryptocurrencies, even for digital assets transacted or held internationally, could hinder crypto adoption in Spain. Crypto users in the nation will have to watch to see if legislators reject or pass the bill that would compel citizens to disclose their crypto holdings.
The Spanish tax authority, the AEAT (Agencia Estatal de Administración Tributaria), began sending out tax notices in April to remind crypto owners about their tax obligations. Montero said that the bill would add value to the work already being conducted by tax authorities. The announcement is the government's latest efforts to raise tax revenue amid the pandemic driven financial crisis.
If the bill is approved, then citizens must report crypto activities to the authorities, including payments, transfers, exchange, transmission, acquisition, and collections.
Promoting the Use of Cryptocurrencies
The bill could a blow to the crypto community in Spain, especially at a time when crypto influencers in the nation have mobilized their efforts to encourage the public to understand the role of cryptocurrencies. Last week, on October 11, 350 lawmakers of the Spain's lower house of Parliament received Bitcoin worth 1 Euro (1€).
Crypto influencers (Tutellus blockchain educational platform and Observatorio blockchain media firm) organized the initiative in which Bitcoin value of one Euro was sent to all Deputies in Spanish's lower house. Observatorio blockchain media firm and Tutellus organized the educational campaign to promote awareness and make the Spain lawmakers understand the important role that cryptocurrencies play in the transformation of the economy and society.
Such initiative is similar to a U.S campaign identified as the "Crypto for Congress" campaign. On October 5, the Chamber of Digital Commerce PAC (a U.S lobby group that promotes the use of cryptocurrencies and blockchain) carried out a similar educational campaign by sending Bitcoin worth of $50 to all of the 541 members of U.S Congress. The Chamber of Digital Commerce carried out the campaign to help U.S lawmakers understand how cryptocurrencies work.

Why the Philippines is in a unique position for crypto adoption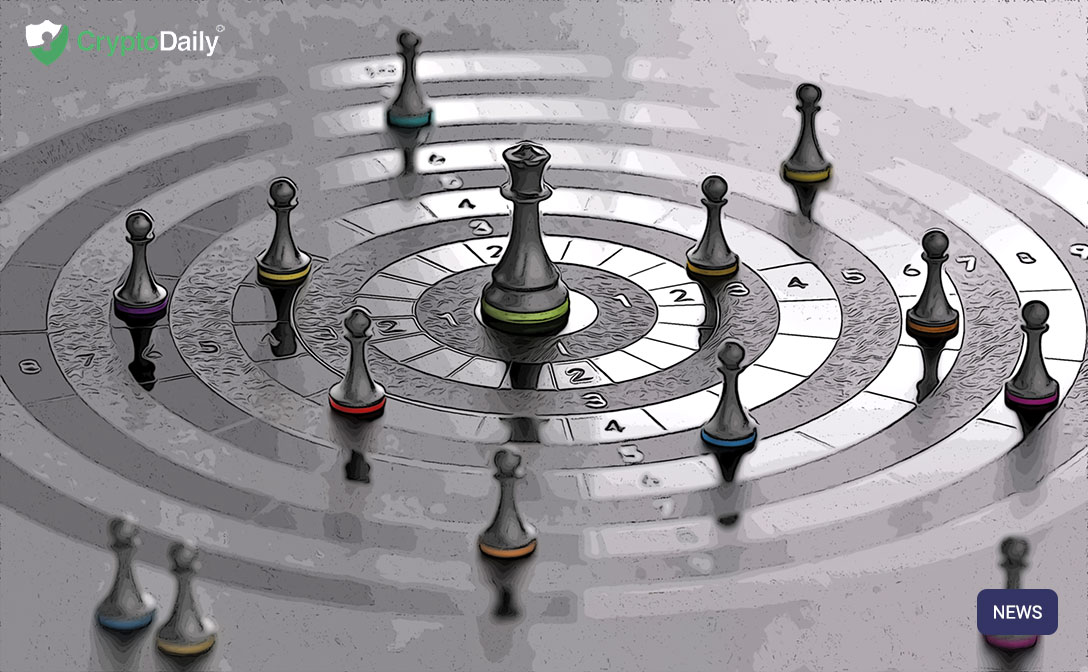 Many countries in the world are still resistant to letting their citizens legally use cryptocurrencies. However, the popularity of blockchain technology rapidly increases, and more and more countries are aware of the benefits related to the implementation of cryptosystems in their national financial markets. Today the whole world is switching to online payments and needless to say that digital currencies like cryptos are the best option to conduct payments in a quick and effective manner. However, some countries find it hard to adopt cryptocurrencies. But still, there are many countries that are believed to have amazing opportunities for developing the crypto ecosystem and one of them is the Philippines.
The landscape for crypto adoption is much more promising in the Philippines compared to many other developed countries. For years, the country has been trying hard to become crypto-friendly and this is why cryptocurrencies were legalized in the country in 2014. However, the most popular crypto, Bitcoin isn't on the list of the digital currencies that are regulated by the Central Bank of the Philippines, and therefore, after that, the country still had to do a lot in order to fully integrate cryptos into their market.
IMF sees huge potential in the Philippines
Now the Philippines is widely considered as a unique position for crypto adoption. Recently the International Monetary Fund (IMF) has released a report where it's said that the crypto conditions in the Philippines are very favorable at this moment. According to the report, the Philippines should work on the way to the crypto adoption process because the country attracts more and more customers to the crypto sector. They encourage the officials to take more steps forwards in increasing the usage of blockchain technology because, considering the monetary and financial data, the Philippines has a real potential to become an effective market for these digital assets.
Besides the fact that the customers of the country are more interested to use cryptocurrencies in daily transactions and also the number of crypto exchanges has increased, one more important reason why the Philippines has this much potential for integrating cryptocurrencies is their politically favorable atmosphere. The Philippines has really good relations with the US which is the biggest investor in the country. Specifically, the U.S. Securities and Exchange Commission (SEC) successfully performs its activities in the Philippines and the majority of SEC verified forex companies in the Philippines are US brands, meaning that there is space for further financial cooperation. Usually, the SEC ensures that investors that operate with local forex traders are protected and are responsible for maintaining fair functioning of the securities markets.
However, it's important to note that SEc is not the only leading investor in the Philippines, and as a result of their unique location, it's a popular option for foreign investors from China and Japan, both very strong crypto countries. This is why the IMF believes that all it takes is just regulatory clarity for the country to thrive.
The increasing number of crypto exchanges
The increased number of crypto exchanges is another important reason why the Philippines is becoming more crypto-friendly. Recently Bangko Sentral ng Pilipinas, a central bank of the Philippines has announced that they plan to register more crypto exchanges, after already registering 13 of them. Also, the Securities and Exchange Commission has been working hard to develop crypto guidelines. These crypto projects play an important role in boosting the number of crypto exchanges.
Besides, the country is known for its special economic zone where various crypto exchanges from overseas are officially allowed to operate as the authorities gave them a license recently. Specifically, it was revealed in June that 27 crypto exchange operators are licensed from the Cagayan Economic Zone Authority (CEZA) which has been establishing a "Crypto Valley of Asia" for firms that are operating in Cagayan Special Economic Zone. However, they are still not allowed to sell securities to Filipinos or to exchange tokens into fiat money.
Many changes are still yet to come and this is why the Philippines is considered as one of the most optimal places for crypto adoption. However, it's important to validate the practical need for cryptocurrencies among the local workers. Today a lot more has to be done because still, about 77% of Filipinos don't have bank accounts because of the inaccessibility of some necessary documents and inadequate funds. But more than 10% of adult residents of the country are turning to cryptocurrency as a payment method.
The need for the adoption of cryptocurrencies has become even more obvious after the lockdown because during this whole time people have been making digital money transactions and everybody realized the advantages of digital currencies. Now even more research is being conducted in order to identify how effective the crypto policies are in the country and what are advantages of traditional payment methods. But one thing is certain - people are already finding it practical to use cryptos despite the doubts and speculation surrounding digital currencies.

PayPal chief believes crypto's time for mainstream exposure is now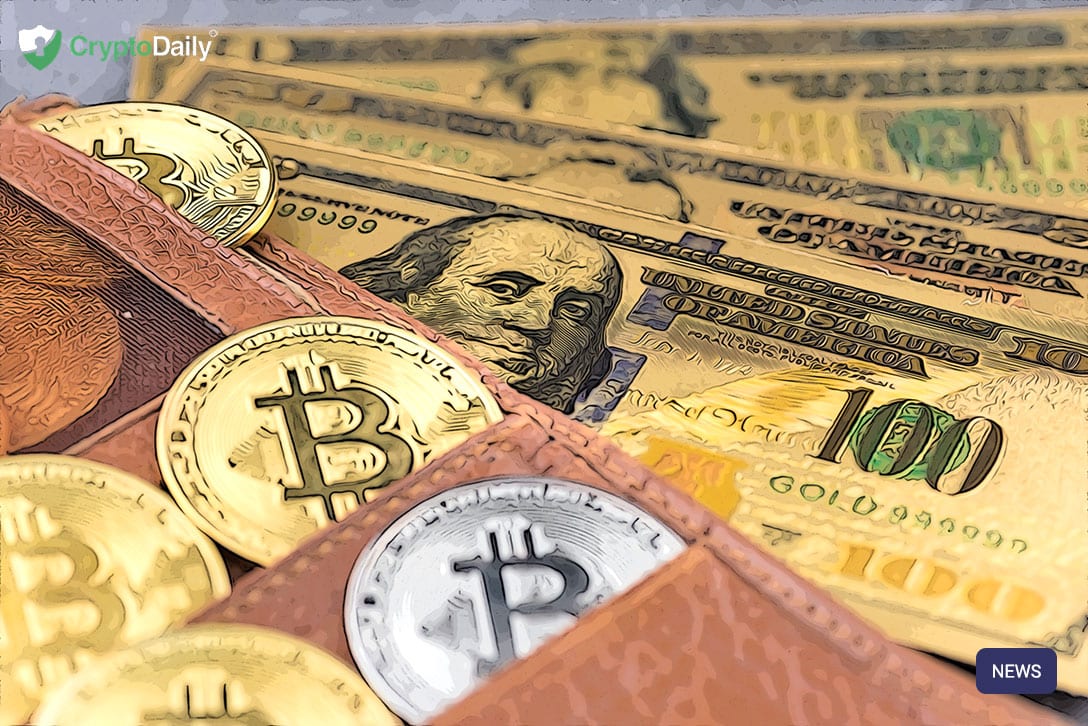 Quick Take
1 minute read
Dan Schulman spoke during a web summit earlier this week as a keynote speaker where he said that we have reached the time for bitcoin to go mainstream.
PayPal has been extremely well talked about throughout the industry after it announced that customers based in the United States would be able to buy, sell and hold crypto assets on its platform.
Dan Schulman, the chief executive officer of the payments conglomerate PayPal spoke during a web summit earlier this week as a keynote speaker where he said that we have reached the time for bitcoin to go mainstream.
Over the course of this year, PayPal has been extremely well talked about throughout the industry after it announced that customers based in the United States would be able to buy, sell and hold crypto assets on its platform. The company has plans to further expand its crypto operations in the early months of 2021.
The CEO said that PayPal is definitely on the right path and is confident on its future in the industry:
"I think that if you can create a financial system, a new and modern technology that is faster, that is less expensive, more efficient, that's good for bringing more people into the system, for inclusion, to help drive down costs, to help drive financial health for so many people… So, over the long run, I'm very bullish on digital currencies of all kinds."
The CEO further went on to talk about coronavirus and how it has impacted the world this year. Specifically talking about payments and the financial world, the pandemic has outlined the need for assets like crypto and cashless payments. Because of this and more, he believes that the time for mainstream crypto is now.
For the past month or so, bitcoin has been experiencing some extremely volatile moments. Following (and during) the United States presidential election, the leading coin was extremely hectic in its price movements. For Dan, this is a cause for concern because it can reduce the profits that small merchants have on PayPal's platform.
In order to make sure this doesn't become an issue, PayPal is going to convert its users' crypto into Fiat currency for merchants in real time. To that end, customers will be able to know the specific exchange rate for crypto to Fiat when they make a purchase. The volatility risk is therefore mute.
The CEO further said:
"It bolsters the utility of that underlying cryptocurrency, and you can do more with it than just ride the ups and downs of it. In effect, you're taking that as an instrument that can conduct commerce at our 28 million merchants."

For more news on this and other crypto updates, keep it with CryptoDaily!
© 2020 CryptoDaily All Rights Reserved. This article is provided for informational purposes only. It is not offered or intended to be used as legal, tax, investment, financial, or other advice.

MiL.k (MLK) Integrates Pay's Lifestyle Gift Certificate for Rewards App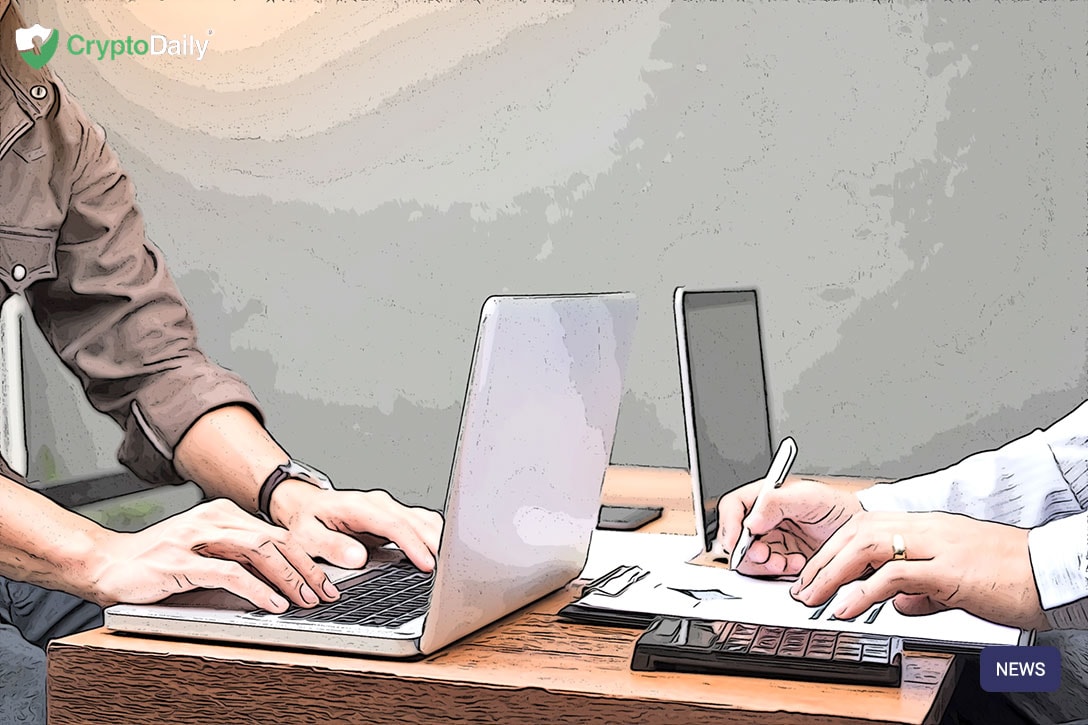 MiL.k, the blockchain-based platform for the integration of digital reward points, has extended the utility and scope of its Milk (MLK) token by partnering with Korean online payments gateway and commerce giant Pay's.
The new partnership will see MLK tokens become interchangeable with Pay's gift certificates, including the 'Book & Life Gift Certificate' and 'Book and Life Cash'. Under the terms of the collaboration, users will now be able to exchange MLK tokens for gift certificates, and vice versa.
MiL.k Integrates Pay's Gift Certificates
The MiL.k platform, under the auspices of Milk Partners Co., Ltd, focuses on hosting virtual rewards points from various lifestyle services, such as the travel and leisure industries, integrating them with its native in-house Milk token.
The latest integration of Pay's 'Book & Life' certificate opens up MLK token holders to over 600 online stores including Payco, Nexon, Lotte Homeshopping, Pizza Hut, KFC, and many more. The certificates can also be redeemed at notable gaming services such as League of Legends and Blizzard Entertainment.
The MiL.k app aims to attract users by becoming a one-stop shop for online rewards and loyalty programmes. Through use of the MiL.k token, mileage points from numerous disparate online services can be effectively converted into one, single currency – MLK.
Consumer Utility
As an example of MiL.k's utility, consider a typical family getaway that involves car hire, air travel, accommodation booking, and special events. A consumer may well be offered loyalty points from every one of these services, yet none of them are interchangeable or transferable with each other.
Many users decline to engage with such loyalty programmes, for the simple reason that they don't perceive much usefulness in a token that can only be redeemed at a single service point - one which they may never use again. MiL.k offers the chance to pool all of those points into a single spendable token.
Along with the ability to combine loyalty points, MiL.k also offers users a 5% discount on purchases made through its platform. The MLK token's status as a cryptocurrency also means the end user can decide to move their coins onto an exchange and trade it for other cryptocurrencies, or cash it out for fiat money.
Company Incentives
Companies that opt in to the MiL.k application can hope to expand their user-base by association with all of the other services which use the app. The possibility for companies to retain customers, and to increase engagement rates with their rewards programmes is also boosted through MiL.k. Any marketing drives, promotional events, and advertising by such companies would also find increased exposure.
MiL.k, like many blockchain applications, attempts to apply the utility of distributed ledger technology to areas of consumer life that are already thriving, but still have the potential to be revolutionized by blockchain tech. According to Big Four accounting and analytics firm KPMG, just 42% of US consumers engage with loyalty programmes. Just 45% of UK customers bother to engage, and that number drops to the 30% range for consumers on the European mainland. These numbers are expected to increase in the coming years.
© 2020 CryptoDaily All Rights Reserved. This article is provided for informational purposes only. It is not offered or intended to be used as legal, tax, investment, financial, or other advice.

Polkadot's Next Parachain from MXC Will Power Smart Cities
The next project to be granted a coveted Polkadot parachain has been revealed as MXC Foundation, the Berlin-based blockchain project focused on building smart cities. It's a fittingly futuristic candidate to be granted the right to run a parachain on the crypto network that's ushering in a wave of web3 innovation.
MXC Awarded Parachain Permission
Parachains – interoperable sidechains that connect to the main Polkadot network – are hot property. Polkadot doesn't award them to just any project; rather it endeavors to assign them to blockchain projects that align with its own values and goals, and that have use cases with truly transformative potential. That being so, MXC is a fitting candidate for Polkadot, with the startup seeking to transmit data efficiently over long distances.
MXC's architects believe that IoT will in the future simply be 'I'. That is to say, the "things" in Internet of Things will eventually comprise the internet itself, as the number of smart devices outnumbers the (smart) humans accessing the web by a factor of hundreds and then thousands to one. MXC is convinced that the internet will be dominated by IoT, and has set about creating a tokenized ecosystem that can make use of these capabilities.
Intelligently Building Smarter Cities
Smart cities describe urban areas that have been engineered to optimize the synergy between humans, nature, public transportation, the energy grid, and travel patterns. In an ideal smart city, for example, a citizen may drive their electric car to work, or pool with a colleague, and upon arrival charge the vehicle, powered by solar cells installed in the roof of the premises. Any excess energy generated by the panels can be sold back to the national grid, or provisioned to local tenants for profit.
Although the big picture of a smart city is easy to envision, turning that dream into a reality will require granular precision. Specifically, an ability to join up the various ecosystems that will power a futuristic urban environment. Blockchain technology has been widely acknowledged as the most suitable database for storing and transmitting data to and from IoT devices, and a number of projects have sprung up seeking to harness its capabilities.
The Quest to IoT Everything
MXC, which features a native token of the same name, has gained a crucial advantage in its bid to become the best qualified blockchain for smart city adoption thanks to its Polkadot integration. In addition to having serious money and talent thrown at it, Polkadot is acclaimed for its interoperability – that is, its ability to connect disparate networks and ecosystems. This feeds into the goal of smart cities in which driverless cars can communicate with sensors in the asphalt they pass over, and everything from lamp posts to sidewalks is IoT-enabled.
MXC has been granted the candidacy for the 2021 parachain slot, bringing its goal of supporting smart cities closer to reality. If the future of data is multi-chain and multi-city, MXC is now primely positioned to turn this vision into reality.
© 2020 CryptoDaily All Rights Reserved. This article is provided for informational purposes only. It is not offered or intended to be used as legal, tax, investment, financial, or other advice.