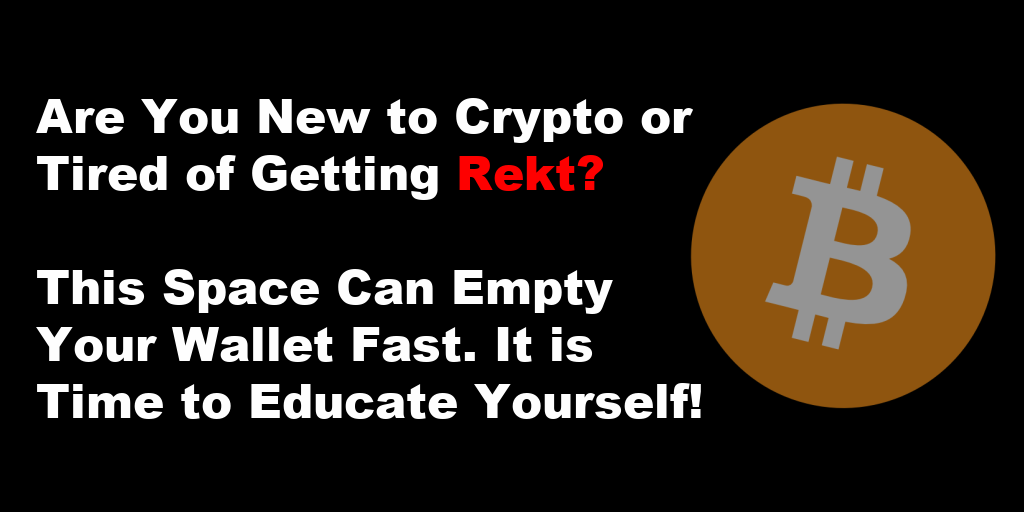 This space can empty your wallet fast. It is time to educate yourself! Bitcoin and the cryptocurrency market is a space like no other. You can feel like a champion one day, get over confident, and then the next day you are wondering where you are going to scrounge up some fiat to pick up rice and beans at the local supermarket.
I am going to start with a personal story of my trading days. Back in September of 2017 I was happily trading with leverage on a well known exchange that many of you know. I was on an absolute tear! Over a short period I was able to turn a few BTC into a healthy stack. My confidence was through the roof. I was using low leverage and I felt I could do no wrong.
I woke up to another beautiful day in Panama and sat down at my computer to decide how I would trade for the day. The crypto sky was blue so I went long with the majority of my stack. I then went to make some breakfast and my giant cup of coffee. When I returned to my computer I looked in horror as a giant red candle had streaked down the chart.
Frantically I went to Twitter to figure out why. I could not find anything! I went into my private crypto group and we were all wondering the same. The chart continued to bleed! There was no logical reason for this. So I put the rest of my stack in to lower my average thinking this was just a flash crash and I saw no need to put in stops. Hell, I was using very low leverage, I had nothing to worry about.
Then it Happened, the Bitcoin Bottom Fell Out!
This is when it got really interesting. Fear started to creep in and instead of just cutting my losses for the day, I decided to start selling small chunks. Bitcoin will recover, it always does. Well it didn't in this two day period which included a sleepless night. It was the day, "China Banned Bitcoin", for the hundredth time, and then Jamie (No Coiner) Dimon talked crap about BTC the following day.
All in all I lost almost 50% of my Bitcoin stack that day. Then to add nails into the coffin BTC went on to make the $20k all time high less than two months later.
The Crypto Lesson.
I was too overconfident in my trading abilities. I didn't use my stops properly. I let emotion control my trading decisions instead of just taking a loss and walking away for the day. So once again the cryptocurrency market punished me accordingly.
Trading Altcoins.
We all did quite well in the last bull run but if I would have known some of the principles the guys teach in the following course I would have made some serious gains. For example I sold all of my Ethereum at $11, all of my Dash at $9, all of my Lisk at $.70, all of my Waves at $1, all of my EOS at $8. Sure, I had some gains but if I knew what these guys teach, oh boy it would have been epic!
The Answer to This Problem Endemic in The Crypto Community.
We need to learn how to trade, manage our emotions, and learn how to spot opportunities. That is why I have decided to support my friends who are offering the "Crypto Mindset Course". When I started my crypto journey in 2014 I had no help, no mentors, and worst of all no trading education. If I would have spent the money on a course I would be a much wealthier man today.
I chose to write this article because these guys are absolutely killing it with their trading tactics, and ability to educate their students in how to manage their crypto and emotions. I want to see all of us make a killing in this next bull run.
Below is Straight From Charlie and Litecoin Moses the Co-Founders and Creators.
Yes, the Crypto Mindset course is made to prepare you to maximize your cryptocurrency gains aka profits for Q1 2021. We do this by preparing 1 month before the start of Q1 via a series of 20 live webinars.
Each webinar is a minimum of 2 hours on a dedicated cryptocurrency subject (recorded) plus 1 - 2 hours of open Q&A (not recorded). You can attend them as you please and if you miss some then you are OK to catch up at your own pace with the recorded videos. Webinars run from Thursday Dec. 10th at 10am EST to Sunday Dec. 20th at 10pm EST.
Our goal is to get you up to speed ASAP on the core foundation of information you need to succeed with cryptocurrency in this quarter and over the long haul. The first week of webinars is focused on the foundational information for Technical Analysis (the charts, data, price) and Fundamental Analysis (finding rumors, info on coins, what makes a crypto tick).
Once everyone is on the same page, the second week is focused on giving you as much information as possible about what is important information in the crypto markets TODAY. This is so we can help you make a profit larger than the cost of the course (no guarantee, but we try our best) ASAP.
In our experience our customers get more value than the course costs by day 2 of the webinars plus potential life changing profits by the end of the quarter. Most, if not all, of the guys from last quarter made more than 2x their money within the quarter (most by the end of the webinars). Many people made much more.
I hope that helps! And we hope to see you on the inside.
Check Out The Testimonials From The Last, "
Crypto Mindset Course
" on The Page.
I personally have learned a heap of information and I have been in crypto since 2014. I have been around some of the smartest minds. I am friends with many of the people you look up to. But none of them have come close to teaching me what I have learned from these guys over the last few months. Let's have an amazing Crypto Bull Run!