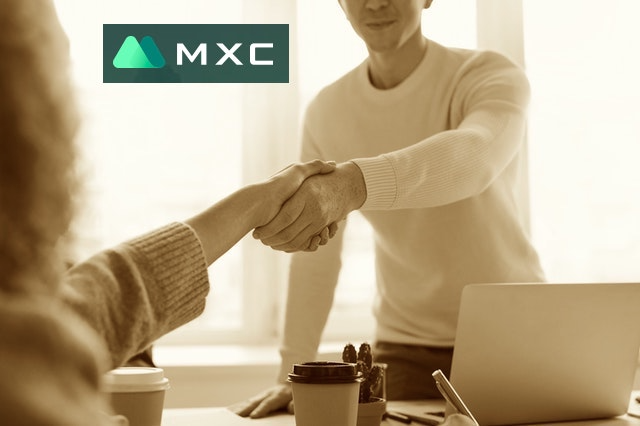 In a world full of the generic, droning and dull, we search for things that are unique, inspiring and create meaning in our lives. At the core of it all is our own quest for individuality; to find our truth. It is our individuality that enriches the collective with new ideas and expands our scope of the world around us. It takes a careful eye and a keen understanding of the world to know when something is special when compared to the rest.

MXC is a crypto exchange that has become a muse of sorts within the crypto community. It has become the first stop for many quality crypto projects which are later picked up by even larger exchanges such as Binance, Coinbase, and KuCoin. To date, MXC has listed over 150 crypto projects of which coins like AVA, RUNE, SNX, COMP, HIVE, BAL, DOT, KSM, DMG, and SXP were listed first before making their way to a larger exchange.
The fact that so many successful crypto projects had their start with MXC is testament to the thoughtful procurement of assets for the exchange. Being selective with the projects that the exchange decides to list is key to their strategy. With the sheer number of crypto projects out there, MXC meticulously researches and qualifies the projects it wishes to list. Core criteria that the exchange uses for listing is around the crypto's underlying technology, project leadership, operating model, fundamentals, security, and network scalability.
With a track record for listing only the best projects, MXC is where many crypto projects turn to first in their quest for adoption. Projects that are selected to list on the exchange do not take the selection lightly. Although the implications for these projects are large, the rapport MXC has built as a stepping stone for quality projects only helps the exchange to take an even better foothold amongst its competition as it looks to achieve growth as well.
I am Marcus Henry, an American Writer and Journalist from Austin, Texas (USA). I've been working in the tech industry for over 12 years and focused on global developments in the crypto space for the last three. I cover breaking news, discuss new projects, interview leaders and innovators, and demo new tech. Let's connect on Twitter or LinkedIn.
Disclaimer: The information above does not constitute investment, financial, trading or any other sort of advice and you should not treat any of my content as such. I do not recommend the purchase, sale, or holding of any cryptocurrency or other product and/or service. Nothing I write about should be deemed as an offer to purchase, sell, or hold a cryptocurrency or other product or service. Please do your own research and consult a certified financial professional before making any investment decision.
© 2020 CryptoDaily All Rights Reserved. This article is provided for informational purposes only. It is not offered or intended to be used as legal, tax, investment, financial, or other advice.