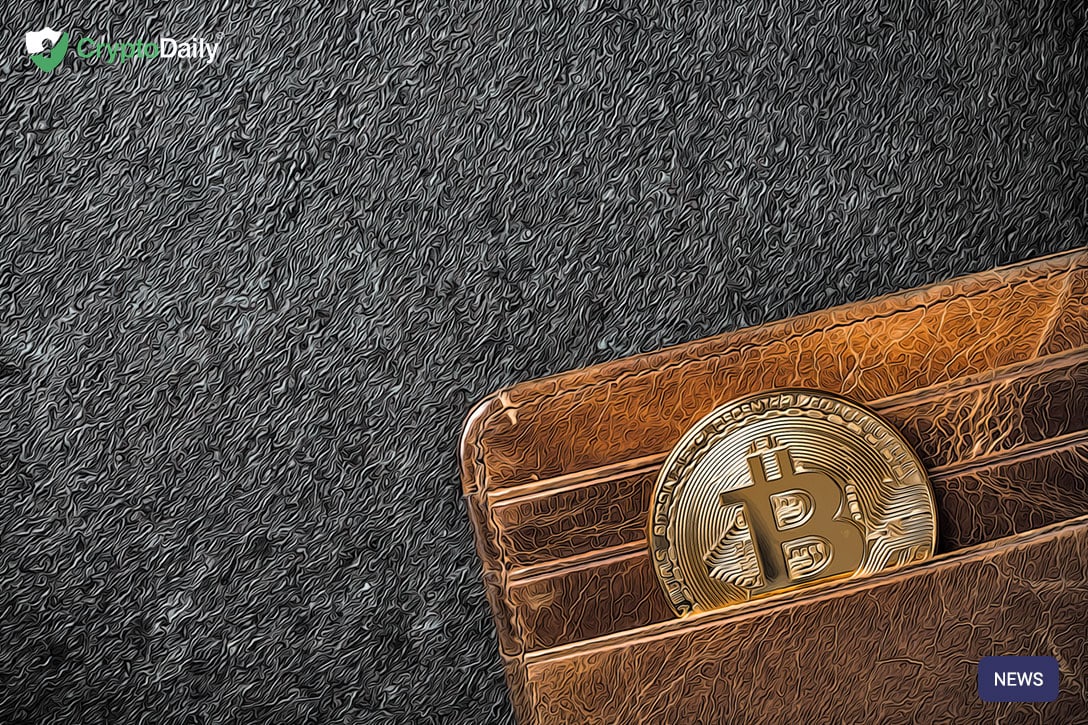 Many people learned about Bitcoin a few years ago after its value rose to astronomical levels, nearly hitting $20,000 at the end of 2017. The cryptocurrency's value fluctuates often. But it's through these prices changes that investors use it to make money.
If you're interested in owning Bitcoin or one of the hundreds of alternative digital currencies out there (altcoin), then first thing you need is a crypto wallet.
What is a Cryptocurrency Wallet?
A cryptocurrency wallet is a piece of software, hardware or paper used to store your crypto address and the keys required to authorize transactions. A crypto wallet also holds your Bitcoin or Ethereum balance, but it does not contain the actual funds.
Instead, cryptocurrencies are stored in a digital, distributed ledger known as the Blockchain. If you want to spend your Bitcoins, you use your wallet to approve transactions so that the Blockchain can release them to the recipient.
Do you really need a Crypto Wallet?
When you buy Bitcoin at many market exchanges, they provide a temporary wallet to hold your balance. Some people store their coins in these wallets, but there are so many disadvantages of using wallets offered by trading sites:
The exchange could get hacked

Many exchanges are unregulated

You don't own wallets on trading websites

A trading website could close down
In other words, you need your own wallet. You'll avoid the risk that comes with storing your coins through an exchange. And have more control over your Bitcoin or altcoins.
What's the Best Crypto Wallet?
As we mentioned earlier, crypto wallets come in several forms. Below are some of these wallets and what they are best for:
Bitcoins can be stored in hardware devices like USB flash drives for portability, ease of use and great security. They often feature an OLED screen with buttons so that you can check your balance and even sign transactions.
However, your wallet must be connected to a desktop computer to operate. Additionally, it has to interact with software for successful transactions. That said, hardware wallets are best for people who want to keep their coins securely away from the Internet. But if you lose your device before you back up your keys, you lose your coins.
This guide to the basics of crypto wallets categorizes software wallets intro three: web, desktop and mobile. Web wallets work through browsers, so you need to install software programs on your computer. They are easy to access but you don't store your BTC keys
Desktop wallets require that you install a program on your laptop. They are not as fast to access as web wallets. But they give you control to your key, making them safer than web wallets.
Mobile wallets are similar to desktop wallets. But they work on mobile devices through apps. They are faster to use, though, because you can scan addresses through QR codes. However, you could lose your coin too if something happened to your phone.
Because the work of a Bitcoin wallet is to store your keys and addresses, you can print and store them on a piece of paper. All you need is to ensure it never gets lost. Otherwise, no one can hack a paper wallet.
How to Choose a Crypto Wallet
When it comes to crypto wallet, different types have advantages and disadvantages. And depending on your goals and intentions, one wallet type could be best suited for your needs. Here's how to choose an ideal Bitcoin wallet.
The objective of owning a Bitcoin wallet is to have control over your addresses and keys. But if a wallet, more so web wallet, stays with the keys, you have little control over your coins. Against that backdrop, choose a let that gives you complete over your coins.
Look for an easy to use wallet regardless of whether you're a beginner or experienced crypto user. You should be able to send or receive crypto with one or two clicks. The app, program or web interface should be smooth and not laggy. If there are add-on features, they should enhance your user experience.
The best wallets provide a way to back up your BTC addresses and keys. That way, losing your hardware wallet, laptop or mobile device doesn't have to mean a loss for your cryptocurrencies.
Of course, research around to find out whether a wallet's backup option is secure. Also, it should be easy to retrieve your coins.
In this era of reviews, find out what people say about a wallet before acquire it. It doesn't matter if the wallet is free or costs $200. Join a crypto forum and ask people what they think about a certain mobile, web or hardware wallet.
Logically, choose the best wallets. They are more likely to have the best security protocols, easiest to use and feature backup options.
What's your goal for buying Bitcoin? If you want to HODL them for months or years, look for a cold wallet—one that stores coins off the Internet. Hardware wallets are the most recommended choices for long-term Bitcoin storage.
If your goal is to trade BTC regularly, consider holding a small percentage of your coins on a hot wallet. They make it easy to access crypto, which should be your goal if you're a trader.
The last thing you want as a crypto investor is to lose your coins to an unsafe wallet. So, check for security measures a wallet uses before you give it a shot. Web wallets must have SSL encryption.
On the flip side, the best wallets have security tools for protecting your data and funds. For example, multi-signature wallets require at least two keys to sign a transaction. On the flip side, Two-Factor Authentication wallets require a password and a code sent to your mobile phone or authentication app to provide access to your coins.
© 2020 CryptoDaily All Rights Reserved. This article is provided for informational purposes only. It is not offered or intended to be used as legal, tax, investment, financial, or other advice.