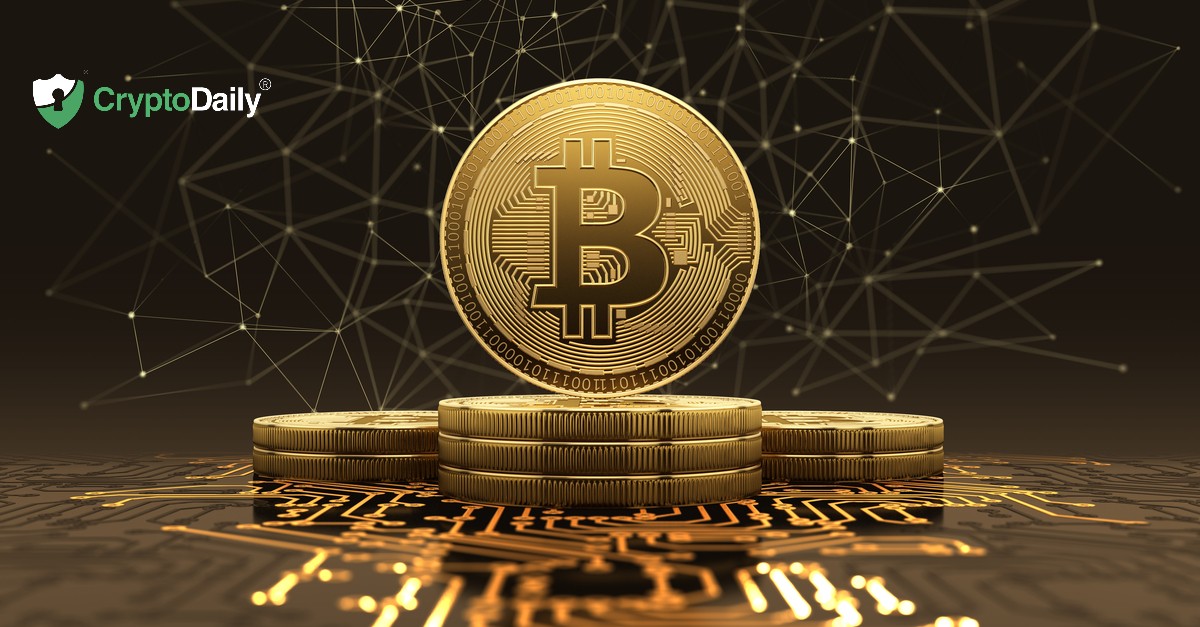 The leading digital asset is still squeezed inside a correction. Volatility is declining, and the "string" that will push the quotations out of the Triangle is compressing. In most cases, the market breaks through such a pattern in the direction of the preceding trend, and as long as it was bullish, we might expect a breakaway of 39,000 USD and further growth along with the pattern. The aim of the growth might be 50,000 USD. A good confirmation of the probable upward bounce is a test of the support line on the RSI.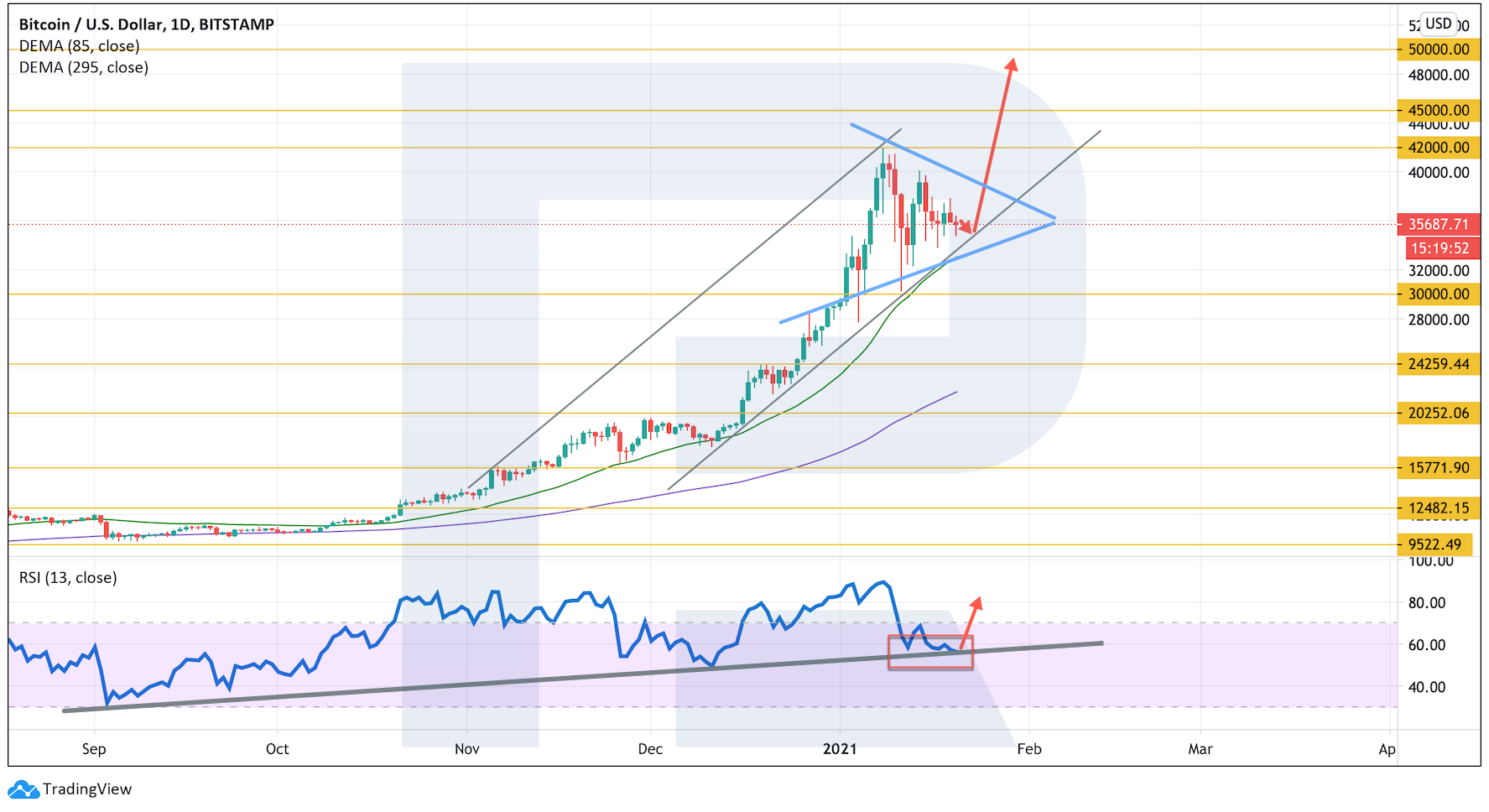 For buyers, a breakaway of the lower border of the pattern might be a negative scenario. Analysts and traders note the importance of 30,000 USD. If bears manage to secure below this level, this will confirm a breakaway of the lower border of the Triangle and further development of a declining correction.
However, there is positive news that can not only hold the BTC in place but also push it upwards. Institutional investors remain interested in the cryptocurrency: some say they keep buying the cryptocurrency. According to Glassnode, the number of addresses containing over 1,000 Bitcoin has grown by 7.2% since December 2020. The overall surplus last year was 6.7%. This means that the result of two months was better than that of a whole year. Such several owners might only signal that the market remains in a bullish trend. On the whole, addresses that have no less than 2 incoming transactions but no money spent from it hold 2.7 million BTC. This means some 17% of growth during a year. Such dynamics highlight the limited offer of the crypto for sale, which will only support the uptrend.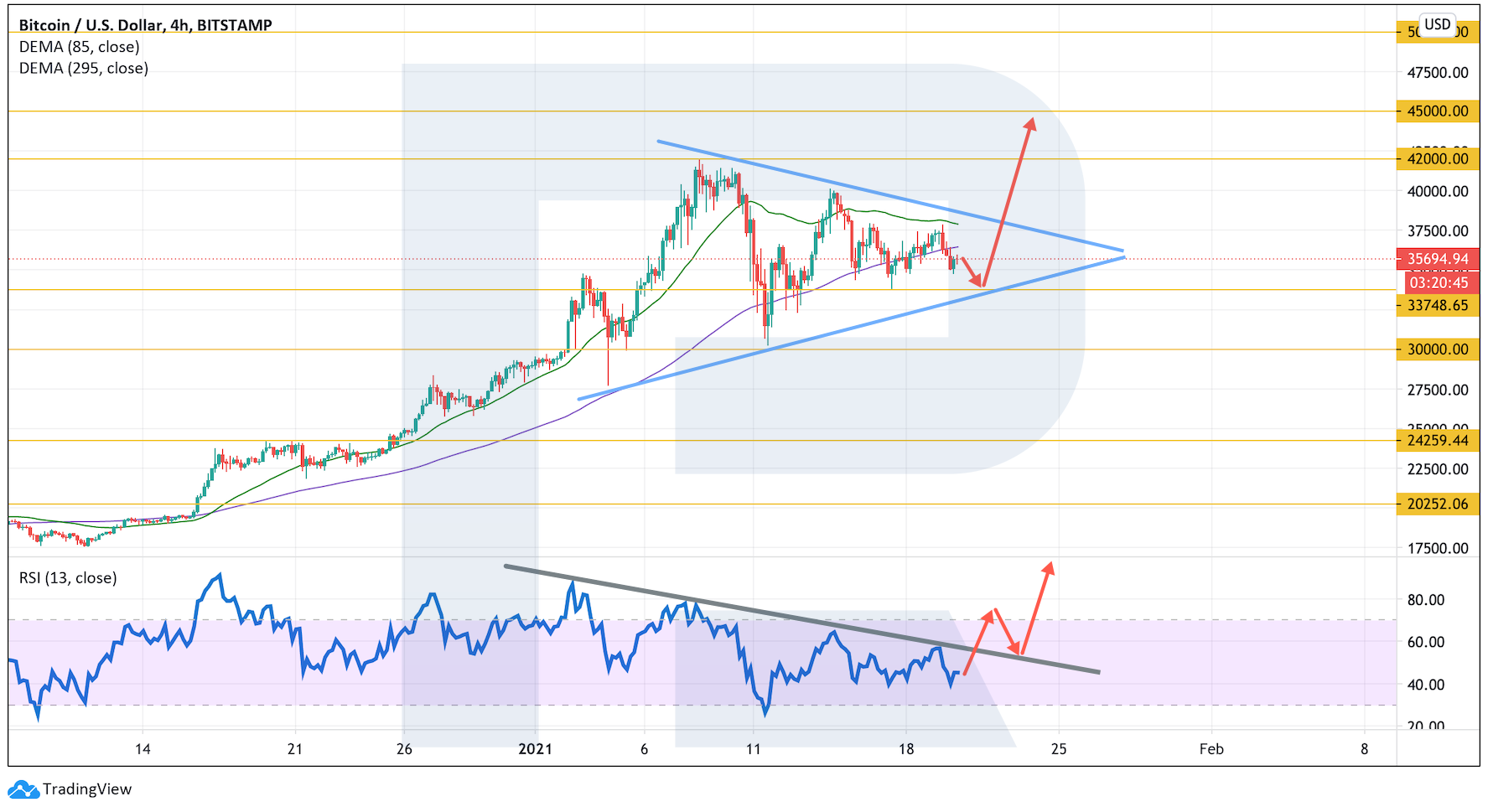 On H4, there might happen a test of the lower border of the Triangle, which is the level of 33,750 USD. After this decline is over, the price might start growing. Another signal that will only support an escape from the Triangle will be a breakaway of the descending trendline on the RSI. If the closing price breaks through 42,000 USD, this will also confirm the escape. However, the price is again bouncing off it downwards, which might be a sign of the sellers' strength. Meanwhile, the quotations of other altcoins (Ethereum and Litecoin) have already broken a similar line upwards. The ETH and LTC might start growing faster than the BTC in the nearest future.
Disclaimer
Any predictions contained herein are based on the author's particular opinion. This analysis shall not be treated as trading advice. RoboForex shall not be held liable for the results of the trades arising from relying upon trading recommendations and reviews contained herein.
Disclaimer: This trading analysis is provided by a third party, and for informational purposes only. It does not reflect the views of Crypto Daily, nor is it intended to be used as legal, tax, investment, or financial advice.