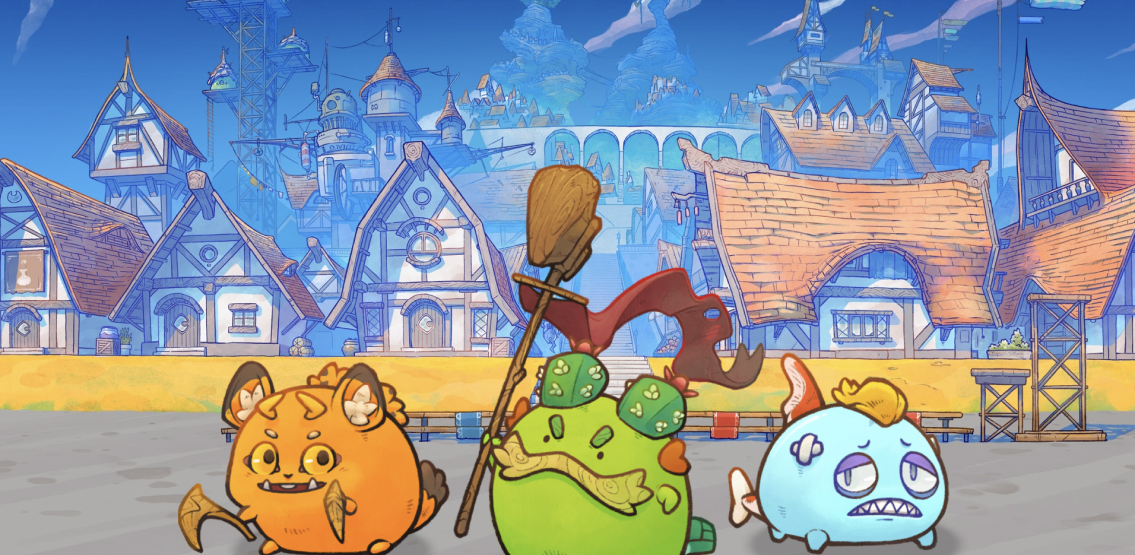 An anonymous buyer known only as "Flying Falcon", made the most expensive purchase of NFTs (Non-Fungible Tokens) in history, when the gamer purchased 9 plots of land in the Blockchain game Axie Infinity.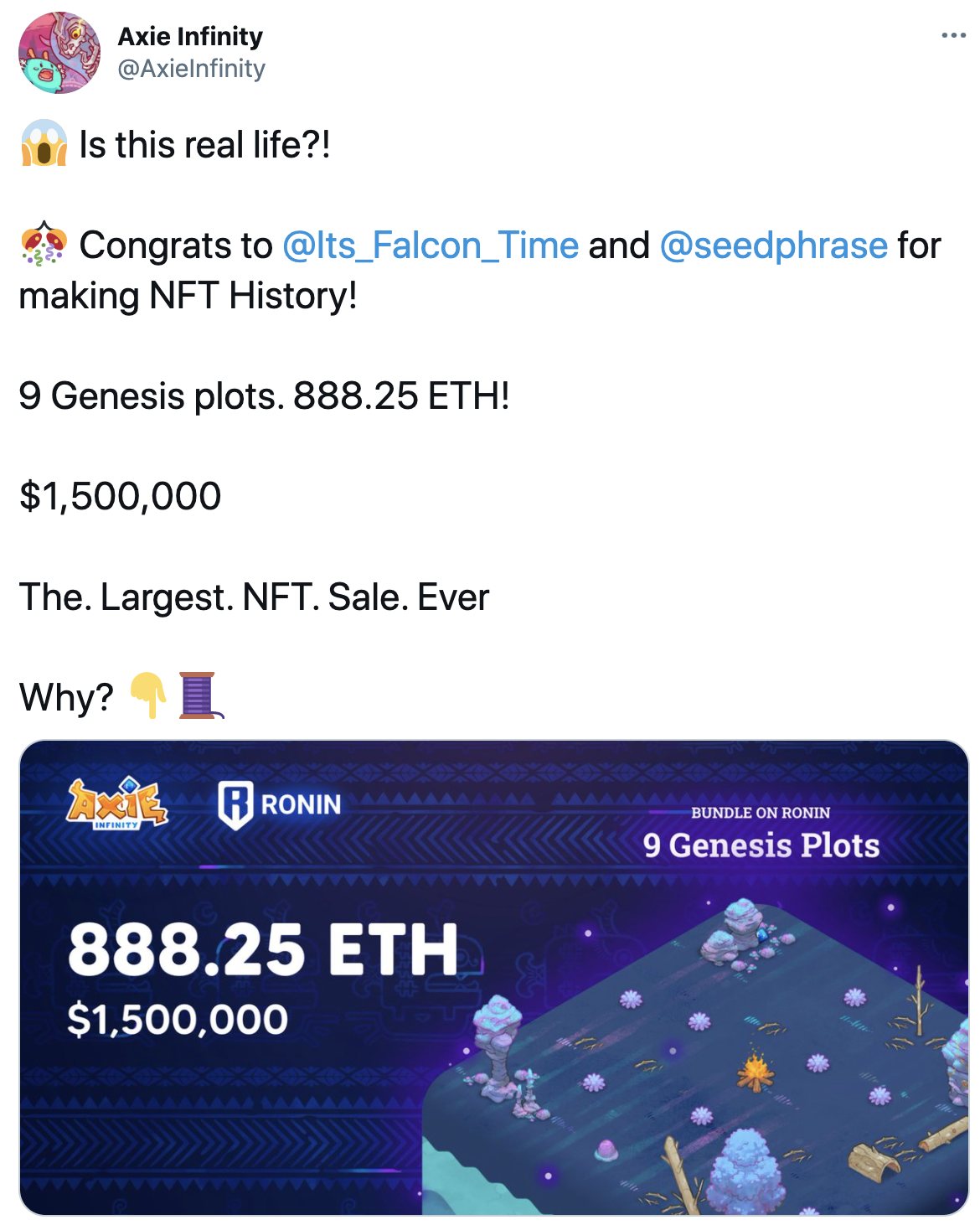 The price of 888 Ethereum ($1.5 million) was cited as being the value of a property in a prime location anywhere in the world. However, the purchaser, Flying Falcon stated that:
"Axie land has entertainment value, social value, and economic value in the form of future resource flows,"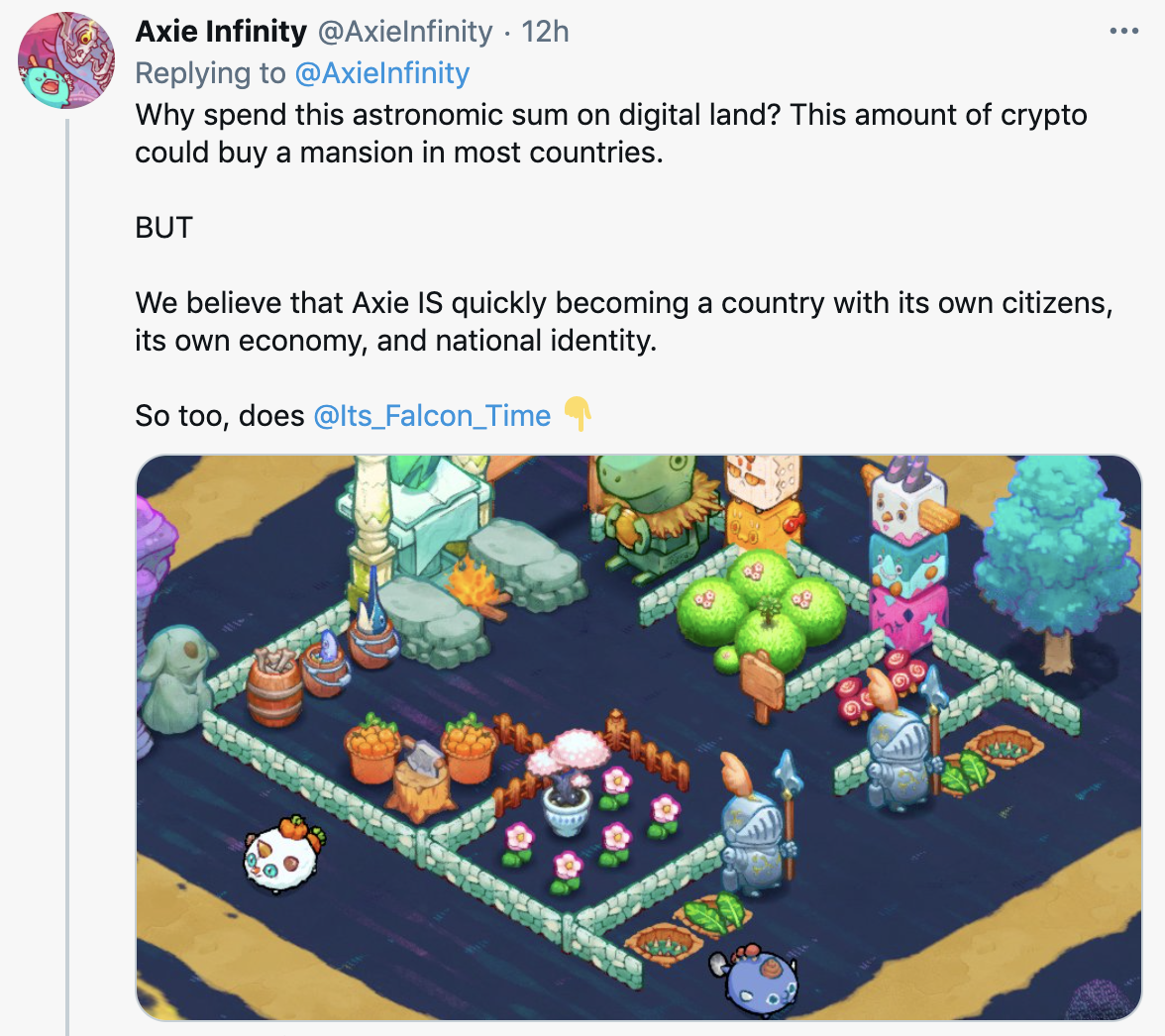 The plots of land in question are known in the game as the "epic 9 plot Genesis estate," and are believed to hold a strategic position in the game. A new game mode, yet to be integrated, will enable players to build properties and farm resources.
"Axies" are in-game monsters bred by players to fight against those of other players. Players can even cross breed with other players in order to acquire a more unique monster. Some of these Axies fetch exorbitant prices on the open market.
On the other side of the purchase, a player known as "Danny", an investor in DeFi, NFTs, and cryptos, sold the genesis estate, and had all the right to be extremely happy as he offered his congratulations to the purchaser.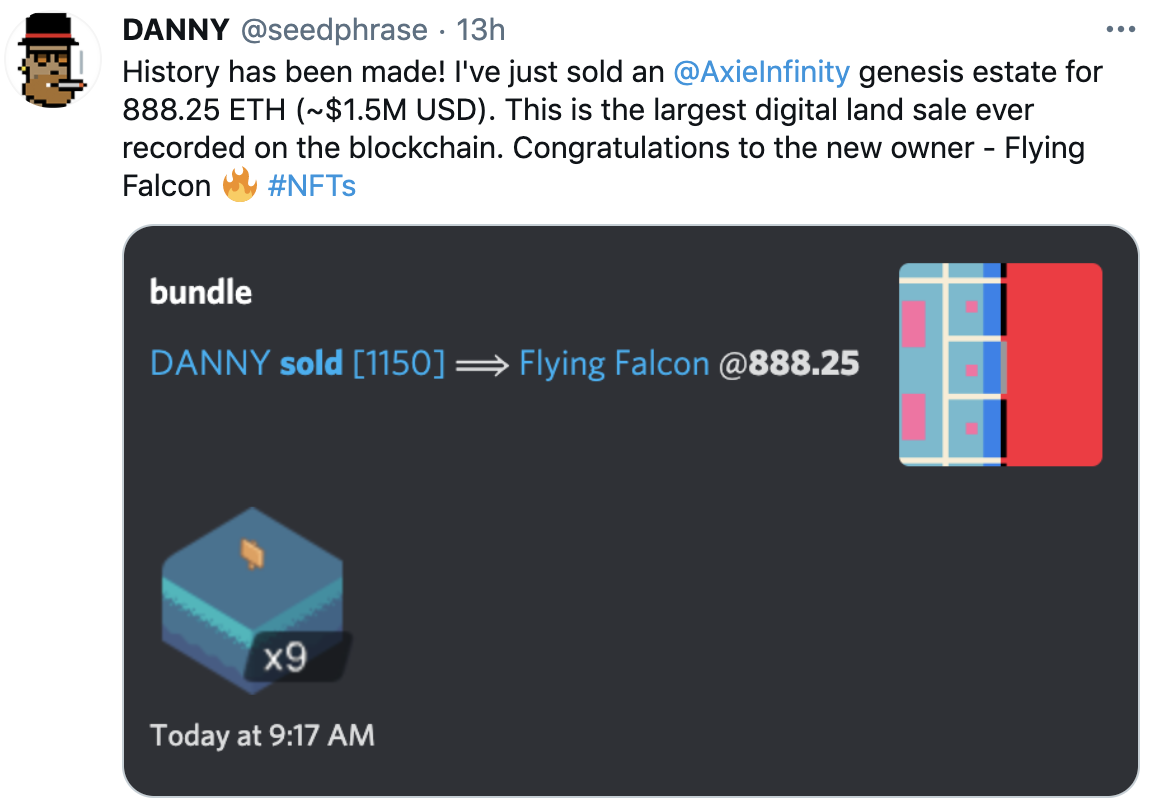 The Co-Founder of Axie Infinity, Jiho Zirlin, remarked:
"blockchain games help create policies where people can choose who they wish to identify with and exchange/engage in land, property rights, governance, competition, and entertainment as they would in a real-world setting."
He also added:
"[This] lays the groundwork for complex societies to emerge, complete with their own economies and systems of government,"
NFTs are hot property right now in the world of Blockchain/Cryptocurrency. Some of them are commanding huge sums of money, as in "Angel", a "triple-mystic axie", which sold for 300 ETH back in December.
Decentraland is a popular NFT game featuring saleable parcels of land. Here, one parcel of land sold for 345 ETH ($224,000).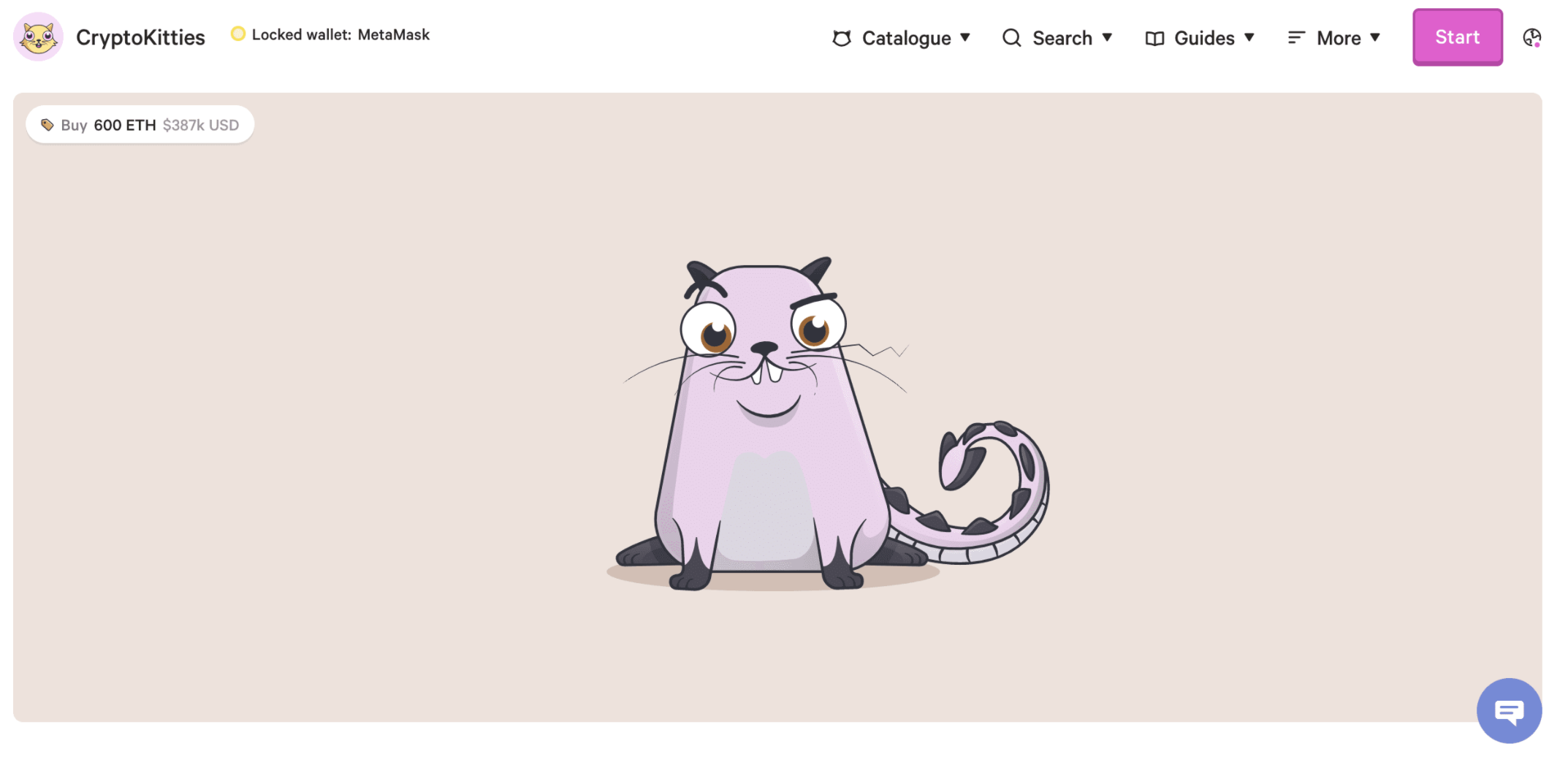 Finally, one of the first Blockchain NFT games "CryptoKitties", saw the sale of a "Dragon" kittie, that set the buyer back around 600 ETH, or around $390,000.
Disclaimer: This article is provided for informational purposes only. It is not offered or intended to be used as legal, tax, investment, financial, or other advice.