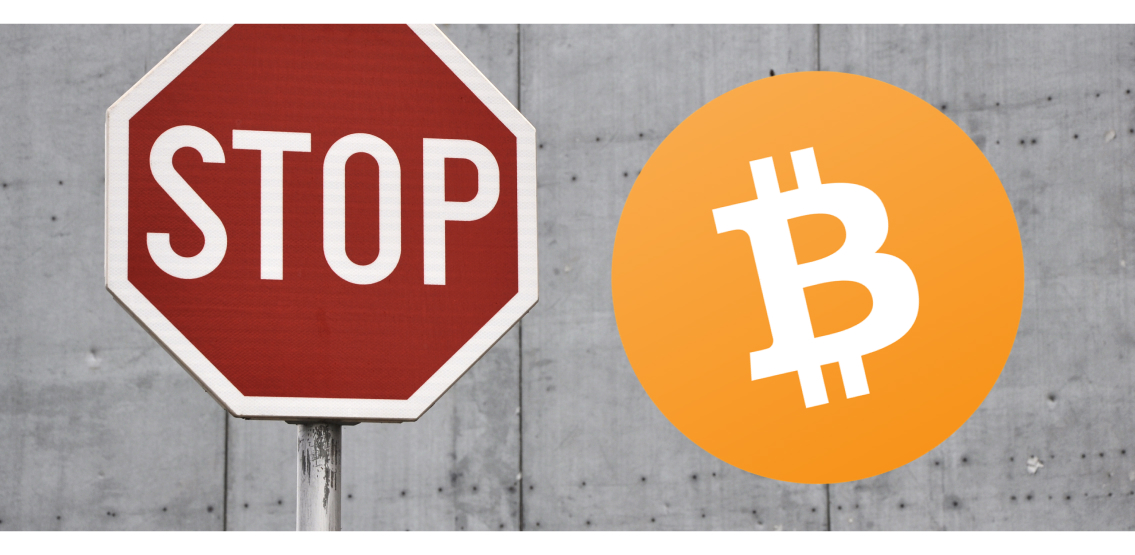 The weekend did look positive for Bitcoin as it inched closer to an all-time-high of $50,000. However, investors started to take profits at around $49,700 on Sunday, and a slide began to just under $46,000 during Asian trading hours.
The fall in price did close the CME gap and Bitcoin has now recovered to around $47,700. Although another wave of selling could ensue if current support levels do not hold.
Ki Young Ju, CEO of CryptoQuant, takes the positive view when suggesting now is the time to buy when looking at the quantity of stable coins on exchanges: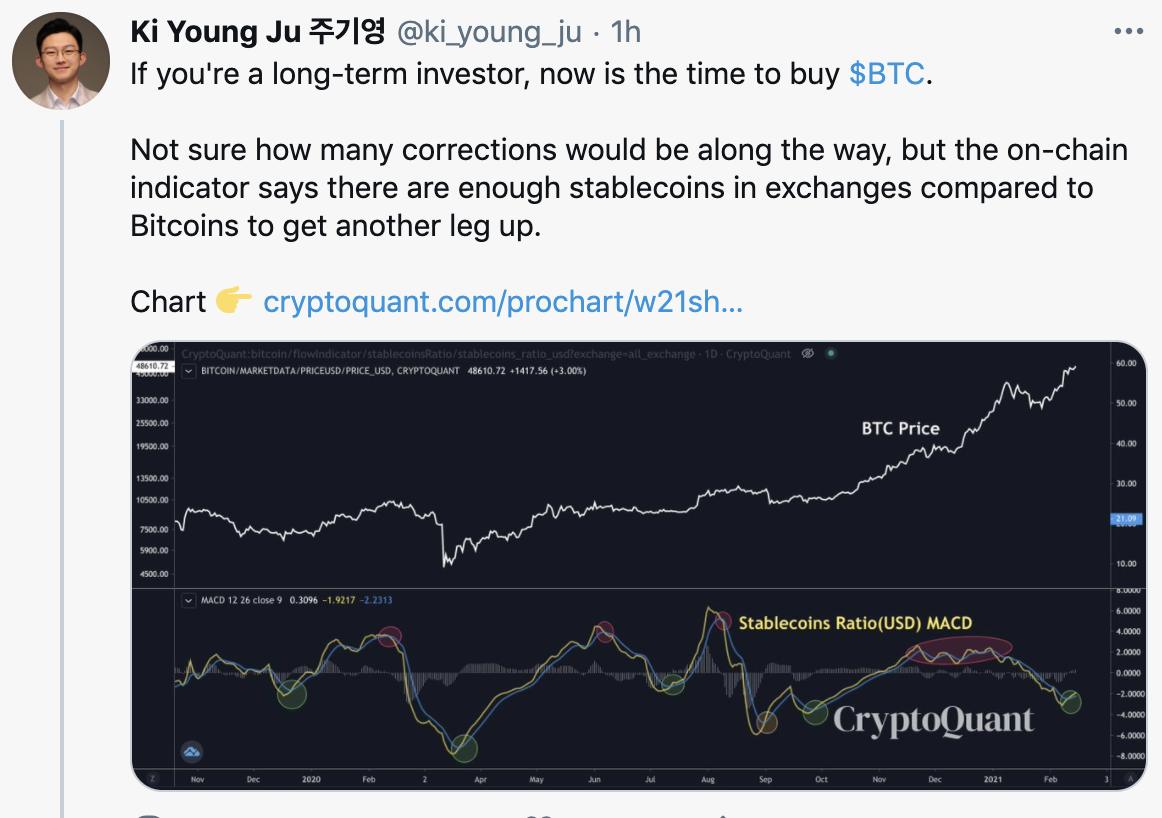 Bitcoin has seen some bullish news over recent weeks and this has certainly helped to push it to centre stage. Institutions are giving the number one cryptocurrency legitimacy as one by one, they either add it to their balance sheets, or announce support for it.
The biggest news was obviously when Elon Musk announced the Tesla purchase of $1.5 billion Bitcoin. It would appear that this news alone helped to push the Bitcoin price up around 20% over the last week.
More bullish news arrived on Thursday in the form of America's oldest bank BNY Mellon. In a Wall Street Journal article, it was announced that the bank will:
"hold, transfer and issue bitcoin and other cryptocurrencies on behalf of its asset-management clients".
This is all recent news that has helped to boost the price, and Bitcoin has in fact risen 60% this year alone. It has also gained around 1100% since the dramatic plunge of March last year.
If there is another correction to come it could be expected to be bought up sharply and for Bitcoin to continue its ascent to new highs.
Disclaimer: This article is provided for informational purposes only. It is not offered or intended to be used as legal, tax, investment, financial, or other advice.